2018 Top Ten Off-Road Motorcycles
Off-Road motorcycles are a different beast, when compared to their Adventure counterpart. They are lightweight, go anywhere motorcycle. Here is the top ten sold in 2018 (no particular order).
The CRF450 has championship pedigree in its vein. Saving weight features like optional electronic start debuted in 2017, it was a big hit so in 2018, Honda ditched the kickstart all together. Powered by 4-stroke 449cc liquid-cooled engine, and only weighing 248 lbs. makes this the perfect two-wheeler to explore those hard reach places that bigger bikes can't go. MSRP starting at $9,149.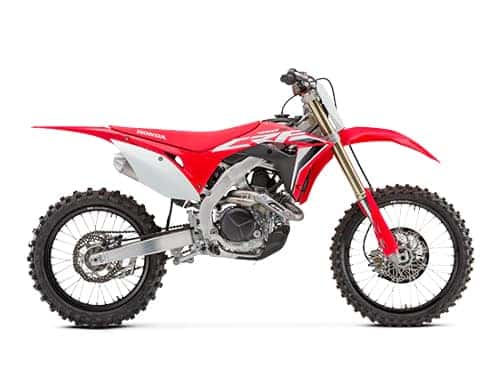 2018 say many changes to the famed Yamaha; Electric start, smartphone app tuner, new engine, new frame, slimmer profile and revised suspension settings. Redesigns are common, but a factory app to tune your MX is not quite main stream. The GYTR Power Tuner helps you to dial in your fuel and ignition timing for better performance using the onboard WiFi system. If more control is what you are looking for, swing by a test ride. MSRP starting at $9,199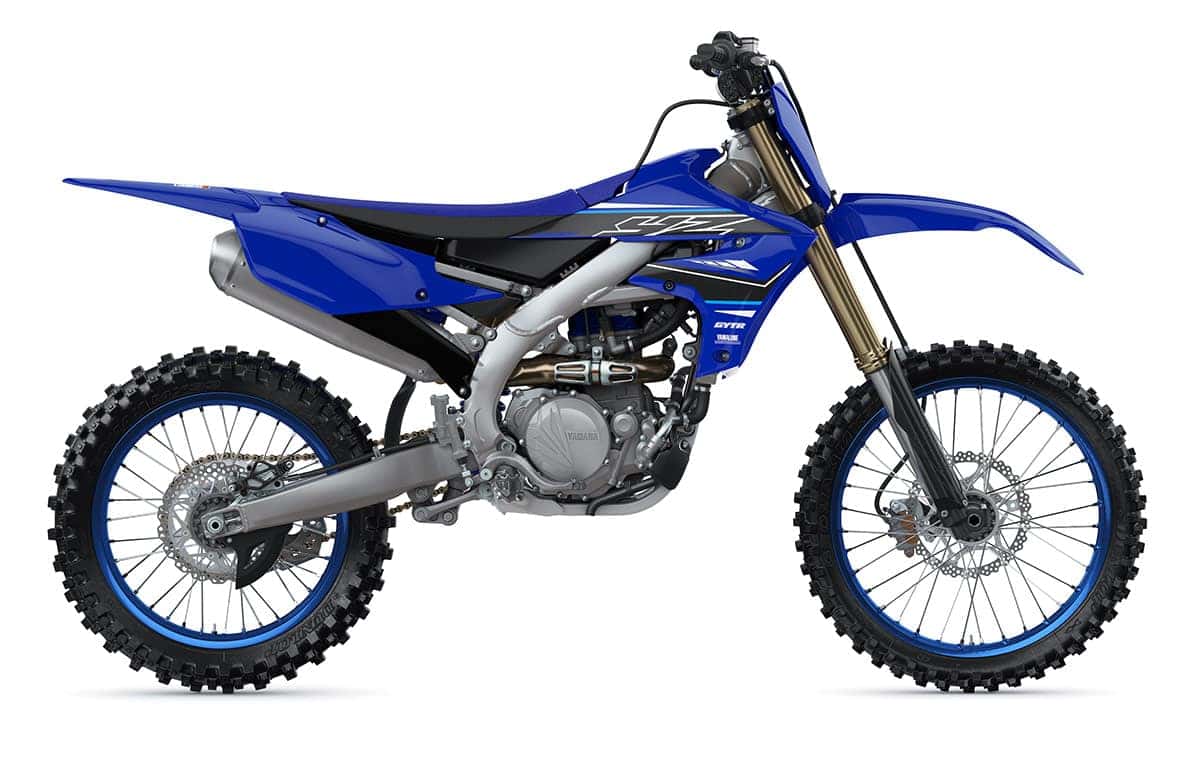 .
KX motorcycles own more combined AMA Motocross and SuperCross titles than any other. A testament to their engineering feats. The 449cc water-cooled DOHC is anchored with a race inspired bridged-boxed bottom piston that is calibrated perfectly to the intake valves creating maximum performance across the RPM spectrum. MSRP starting around $8,849.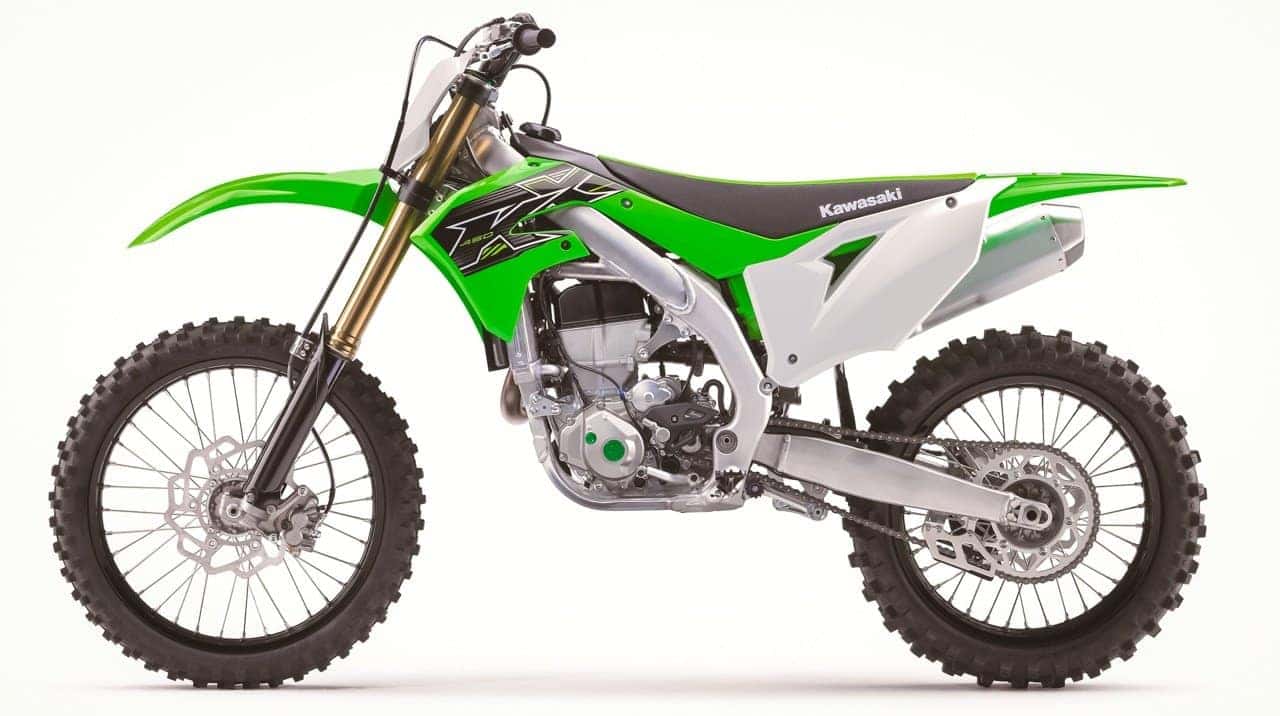 Part of the combined championships of the bigger brother KX450F, the KX250F keeps the same championship pedigree. It features 4-stroke 249cc engine with innovative dual injector fuel injections system. It comes with their ergo-fit system, making it easy to customize the fit to you. You get a handheld KX FI calibration tool, eliminating the need for computer on the track or trail and a launch control mode that maximizes traction and acceleration off the line. MSRP starting at $7,749.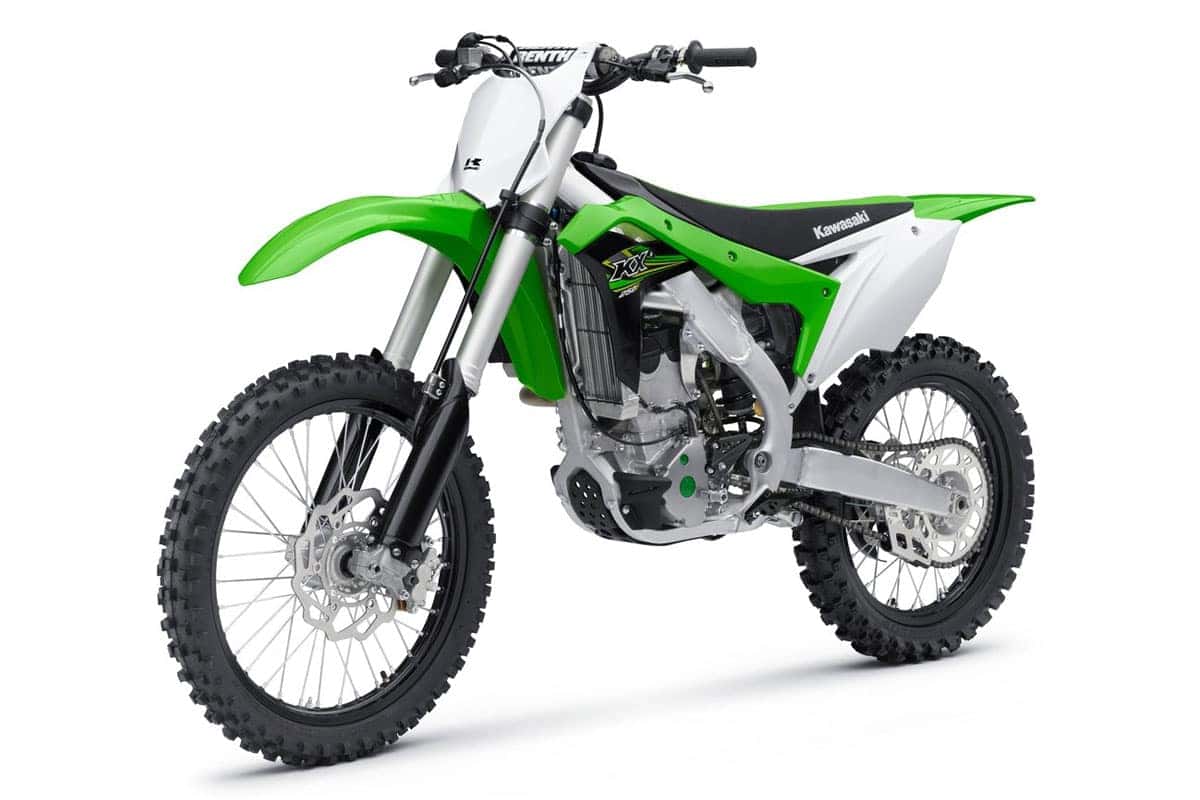 The RM-Z450 has an improved 449cc liquid-cooled 4 stroke that improves throttle performance for higher peak performance. While others have gone to the slightly more expensive electronic start Suzuki keeps the kick start which is lighter and can be more reliable. Get out of the gate quicker with Suzuki's Holeshot Assist Control (S-HAC). MSRP starting at $8,899.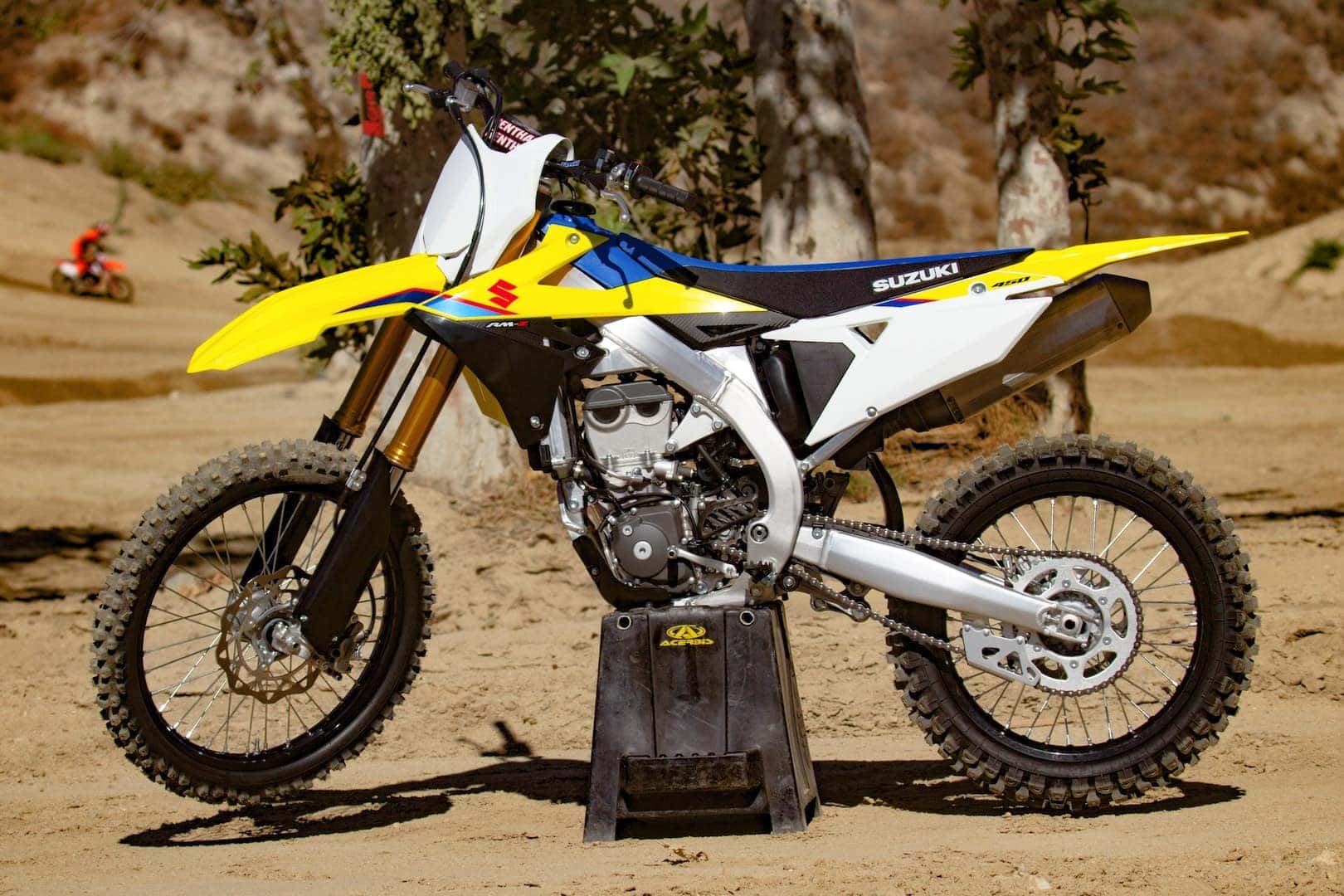 The liquid-cooled 249cc single cylinder was built for any adventure no matter how big or small. Comes in two models, the CRF250L and CRF 250L Rally. Both are identical minus the Rally's tall windscreen and over-sized fairing and side panels for increase comfort at high speeds. It also comes with a bigger tank for more range. The selectable ABS is great for dual-terrain riding. When you hit the trail, simple turn off ABS for a better experience. MSRP starting at $5,149.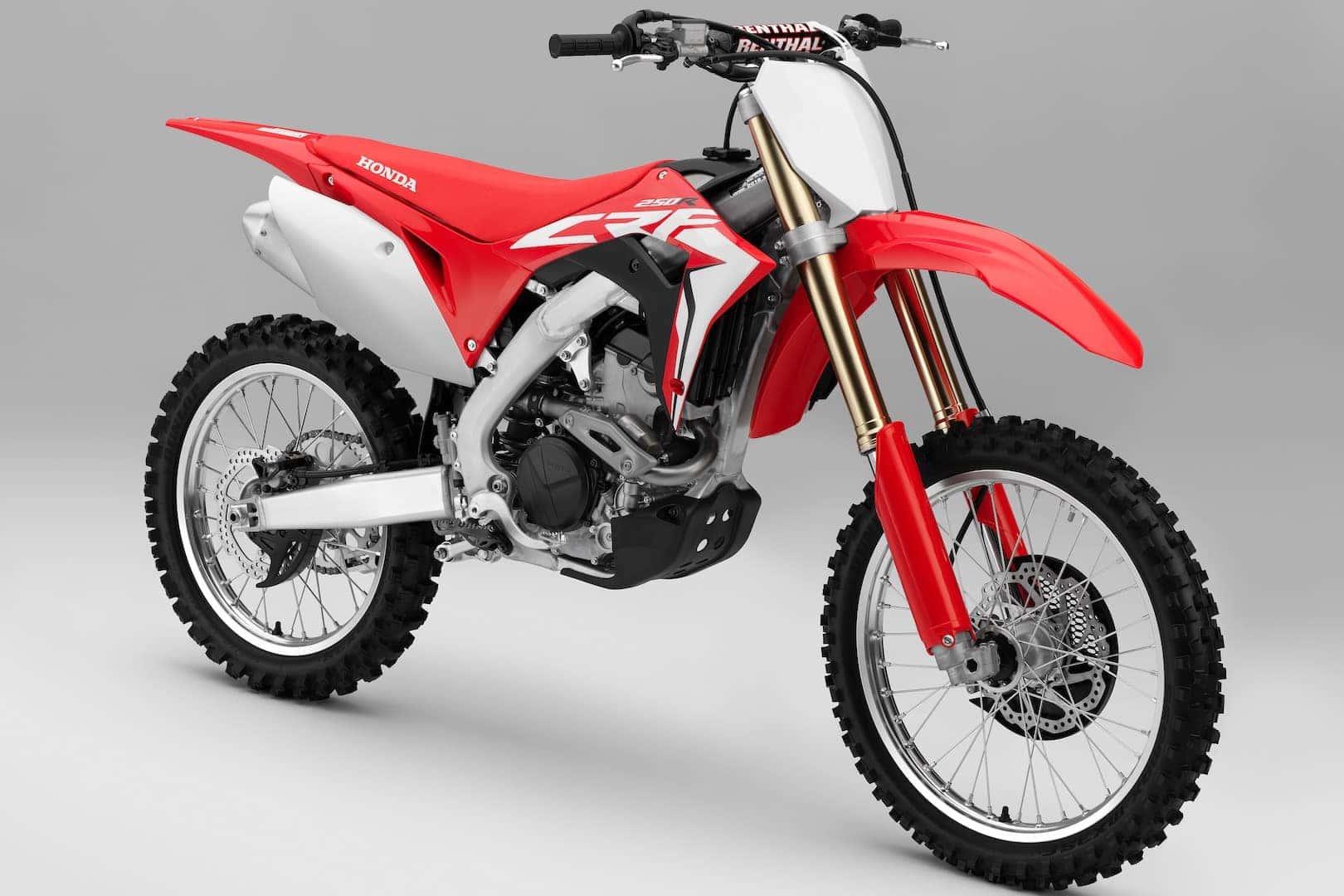 Predictable broadband power makes this four-stroke SOHC 223cc air-cooled motor great for beginners and intermediates. Comes with a simple push electric start and low seat height for ease of use. There is little maintenance needed thanks to the automatic cam chain tensioner and CDI magneto ignition system. MSRP starting at $4,399.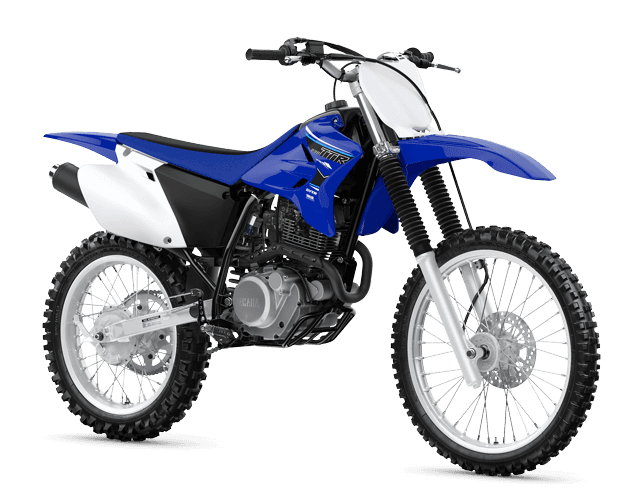 The back to back MX & SX West champion comes with downdraft intake that is part of their mass centralization design -engine, fuel tank and exhaust system – are towards the center, making for a better handling performance. The suspension is fully adjustable thanks to their KYB spring type fork and rear shocks that allow riders to set the ideal damping characteristics. According to Yamaha, the GYTR Power Tuner lets owners adjust air/fuel mixture and ignition timing maps for optimal performance. MSRP starting at $7,699.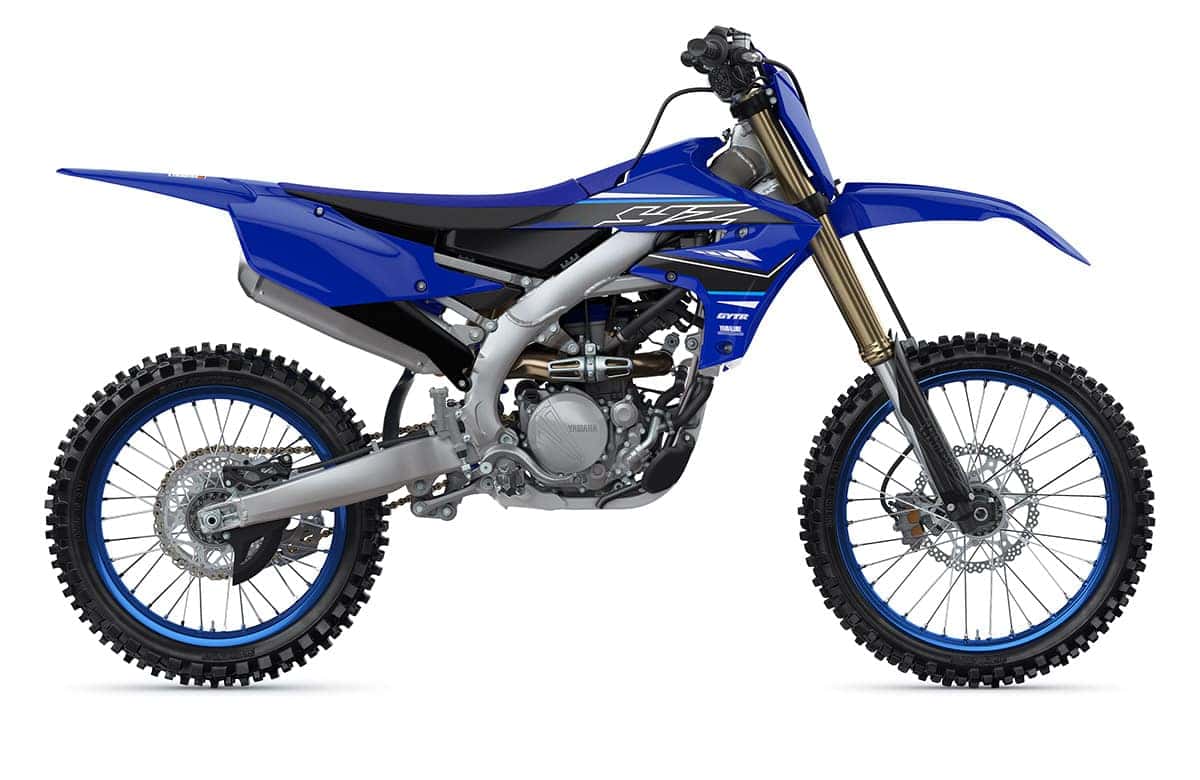 This competition MX comes with a lightweight electric start and lighter lithium-ion battery to shed weight from the previous year. The larger tank make sit possible for a three-hour race without stopping and the engine has three modes; Standard, smooth, and aggressive. Keeping you from bottoming out is a smooth lightweight skid plate. And their Unicam cylinder gives double-overhead cam performance in single cam profile. MSRP starting at $9,249.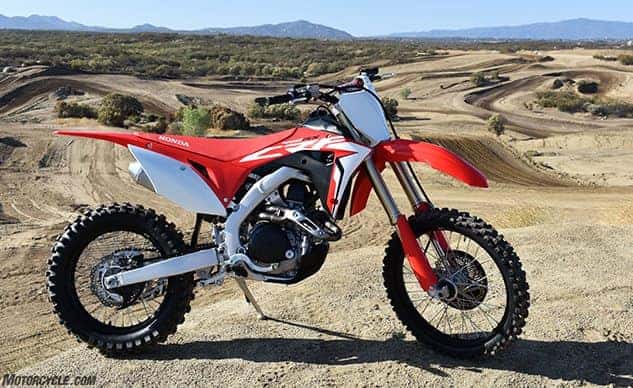 Last on the list is a MX that is perfect for younger or smaller riders thanks to adjustable controls and low seat height. The liquid-cooled 85cc is paired with a six-speed transmission for maximum acceleration. As your little rider grows, you will appreciate the fully adjustable race-ready suspension and rigid single back-bone frame for longevity and durability. MSRP starting at $4,299.