Introducing The All New 2021 Honda Rebel 1100
And now, for something completely different. This is the brand-new 2021 Honda Rebel 1100, a bike that helps broaden the appeal of cruiser-style motorcycles to a wide range of riders, and in our opinion, might be one of the most compelling and approachable motorcycles to be released in quite some time.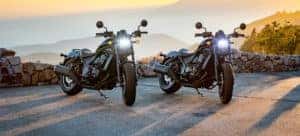 The Rebel 1100 caps a model range that includes the Rebel 300 and 500. We've talked at length on this blog about how much we enjoy the Rebel for its ease of use and elasticity that allows it to appeal to brand-new riders and experienced riders alike. With the new 1100, it feels like Honda took the proven Rebel platform and "adultified" it. In 1100-guise, the Rebel now looks, feels, and rides like a larger and more refined cruiser. Which, really, it is now.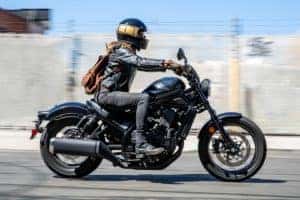 And this feels like a smart move for Honda – instead of devoting resources to creating an all-new model, it's investing in a platform that already has traction. The Rebel 1100 isn't simply a new trim level, but a model that's closer competition to other cruisers and a calling card that will expose the Rebel nameplate to riders who many never have considered it in the first place.
The biggest news with this bike is the bigger engine. Nestled in the frame is Honda's 1084cc Unicam parallel twin-cylinder liquid-cooled engine with fuel injection and four valves per cylinder. Another unique feature of the Rebel 1100 is the ability to choose from two different transmissions (when was the last time you saw that?!) You can spec your bike with either a traditional six-speed manual transmission or Honda's automatic DCT.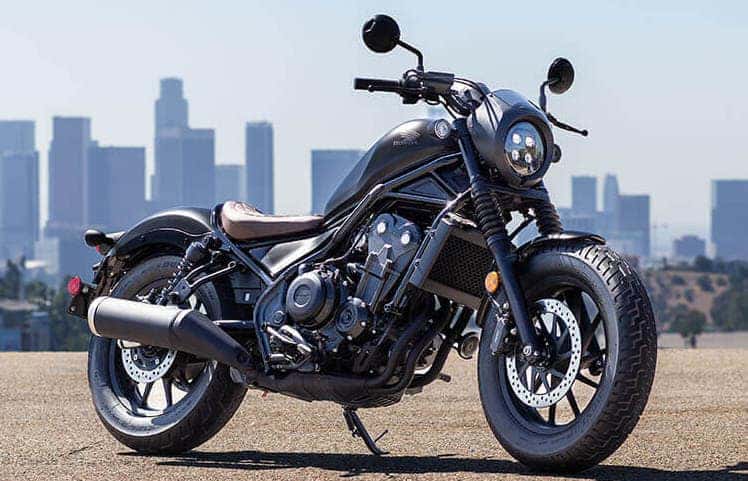 Braking is handled by a single 330mm disc up front and a single 256mm disc in the rear. Fully loaded with fluids (including a full 3.6-gallon gas tank) and standard equipment, the Rebel 1100 tips the scales at a svelte 487 pounds. Rider amenities include cruise control, changeable rider modes, a USB charging port, and ABS.
On the styling front, Honda decided to forgo the classic cruiser look that mandates vast swaths of chrome and style for styles sake, and kept things simple: all black everything, a low seat height, relaxed riding position, a wide 180 section rear tire, and simple but distinct proportions. There are two color choices available for either the manual or DCT equipped Rebel 1100 – Metallic Black or Bordeaux Red Metallic.

Then there's the Rebel's real party piece, one that even further separates it from its competition and further broadens its appeal – price. Base MSRP for the new Honda Rebel 1100 is only $9,299, making it both bargain for seasoned riders in the cruiser segment who are accustomed to paying far more, and an attainable goal for riders looking for a first bike or ones looking to upgrade out of a smaller machine.
I've always personally been a fan of the Rebel. It offers up all the things that make cruisers fun to ride without all the pretentiousness that can come with traditional cruisers at a price that's actually affordable. It's clear that Honda has the rider experience mind with each of the Rebel models. And with the new Rebel 1100, you get the looks, style, affordability that make the Rebel so compelling, only now with more power and excitement. Sign me up!