3-Years Around The World
"Inspiring people is my calling and I will show you that nothing is impossible if you have the right attitude!"
1 motorcycle – 80 countries – more than 210'000 km and a self-built raft – not your typical headline. Dylan Wickrama's 3-year journey began in Switzerland in 2010 and completed in Argentina in 2013. But that is not where he started, adventure for Dylan began with dreams as a young boy. "When you translate Wickrama into English, it literally means "Adventure" and with that everything is summed up about the man and his passion!" in 2010 Dylan started his adventure, Around the World 360, by getting on his beloved motorcycle, Bruce, and heading into the horizon. He travelled without plans, on a tight budget, by motorcycle and talks about how that has helped him to resolve problems ingeniously, like when the road ends…you build a raft – powered by your motorcycle.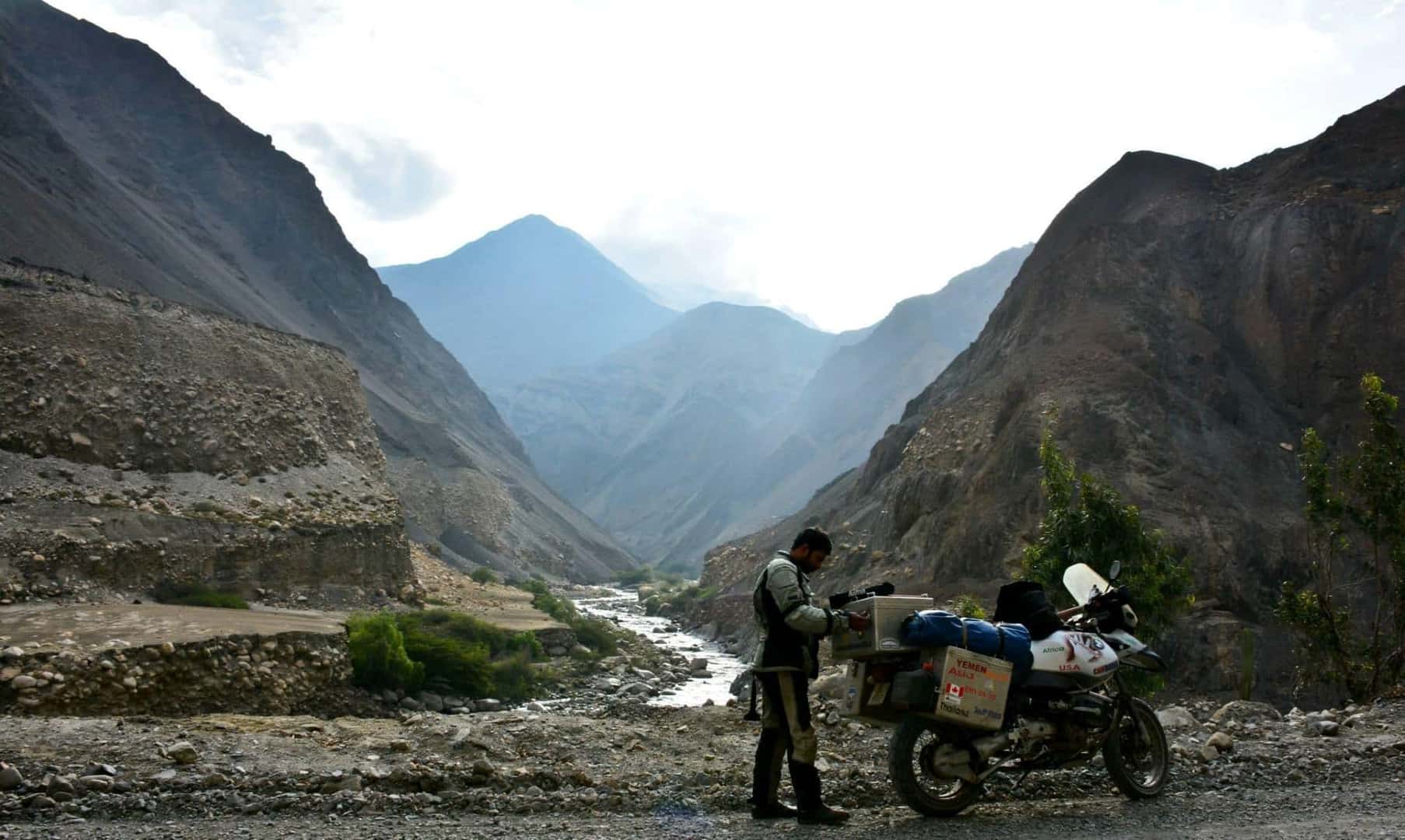 Growing up in poverty in Sri Lanka, Dylan dreamed of adventure and longed to see the world with his own eyes. Many years later, against all odds, he began to pursue his dreams. He traveled more than 200,000 kilometers across five continents on his beloved motorcycle named Bruce. On the way from Alaska to Argentina, all roads suddenly end in Panama. But not for Dylan. The greatest adventure of his life begins at the end of the street: Dylan builds a raft powered by a motorcycle and travels across the Pacific to Colombia for six weeks.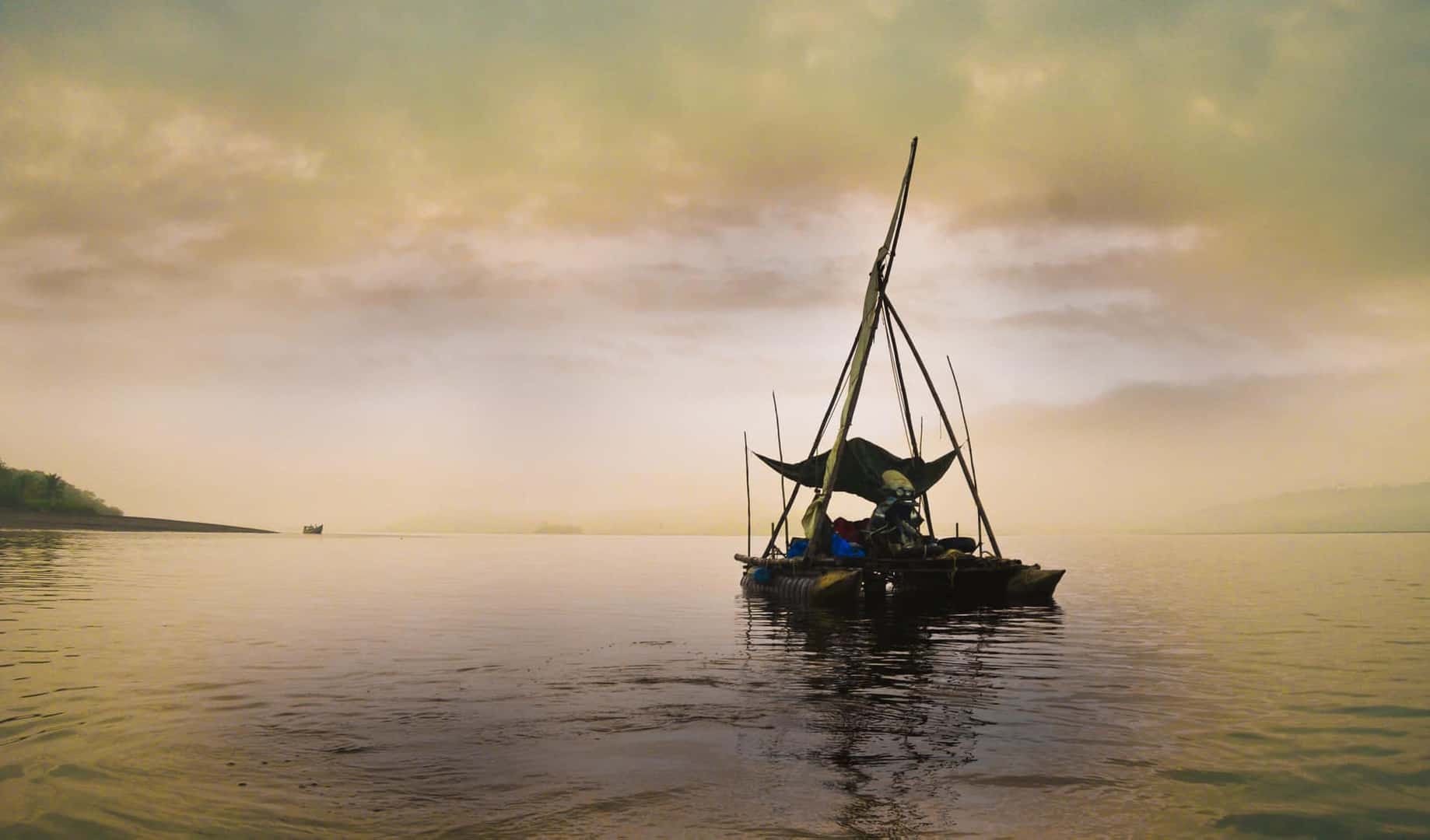 As he took on seeing the world through the lens of exploration and mode of two-wheels, it was not about "statistics of speed, length or setting records, but exploring the world in a way to get to know people you meet on the road and to discover things which you don't read in guidebooks." A guide-bookless adventure sounds quite ideal. But Dylan did not stop there once he reached the end of the road in Panama, he decided to take on the challenge of building a raft powered by his motorcycle that would sail him around the famed, Darian Gap.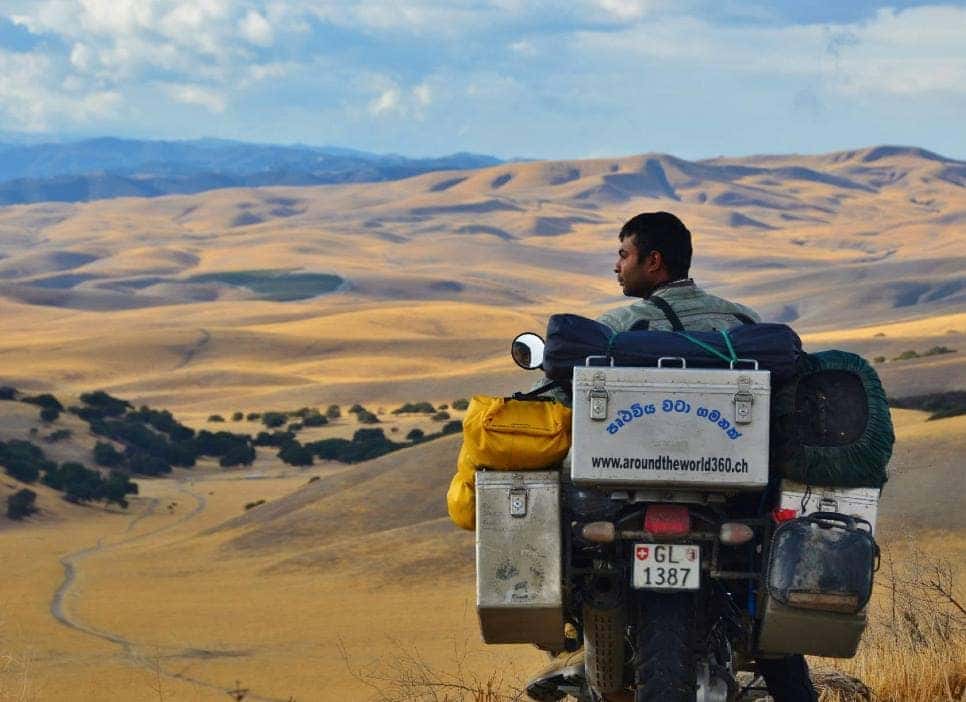 It never fails in epic journeys that people assume you are trust-fund, won the lottery, or have heavy sponsorship…but I love that he is self-financed for the whole journey, without sponsors and a small budget. I find this having greater reach and inspiring for many more people to show that they too could do a grand adventure. He spent many of his nights in a tent, and "pitched it anywhere that gave him enough concealment and privacy."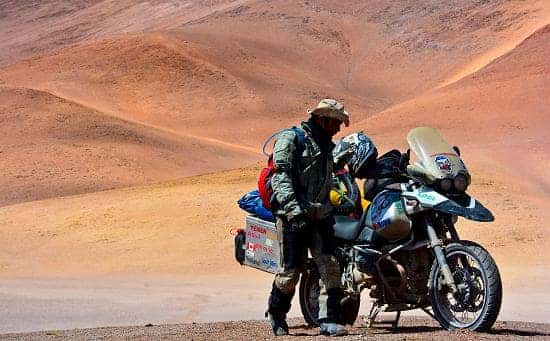 The biggest challenge of the journey he faced, however, was not on roads in South Sudan or East Timor but on the Pacific Ocean. After three years on the road Dylan reached Panama where no roads would take him to his next destination- South America. Between Panama and Colombia lies one of the densest jungles and where roads do not exist- the Darien!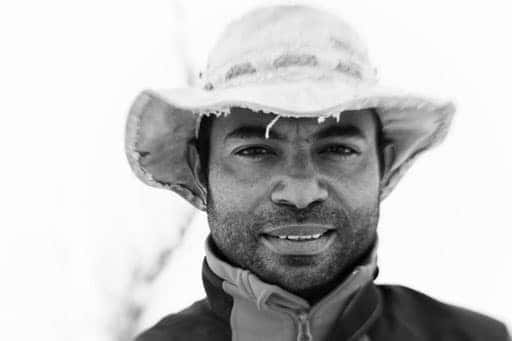 It may sound like an epic adventure film, and you would be correct. See the short trailer for the film: https://youtu.be/HOv_-mtd2-0 The documentary: Down the Road-Lost on the Pacific, is an inspiring, adventure film about willpower, dreams, and miracles. Inspiring, humorous, touching and with a strong message.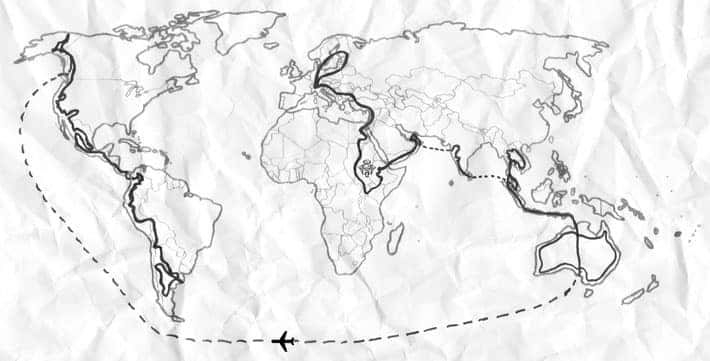 So even through the tarmac may stop, and the dirt may roll into water, Dylan shows us that the adventure can go on. So get out and live your adventure loudly. See you out there on the road.
Written by Danell Lynn, www.danelllynn.com Guinness World Record Motorcyclist, writing on local in Japan while living a life of an adventure. Photo Copyrights: Dylan Wickrama.