4 Guys Take On Morocco
Do you ever find yourself wishing you could just take to the road and make adventures with your best friends? This is exactly what four mates did on adventure bikes, they've been riding motorcycles in various capacities for several years on either side of this, from commuting to work to riding around or just popping out to the cafe on a Sunday morning. Then they decided to take on a challenge, a challenge together. They wanted to push their limits and expand their world, they wanted to break down the walls around their comfort zones and explore further than they had ever seen. They decided to document these adventures through blogs, Instagram, and YouTube.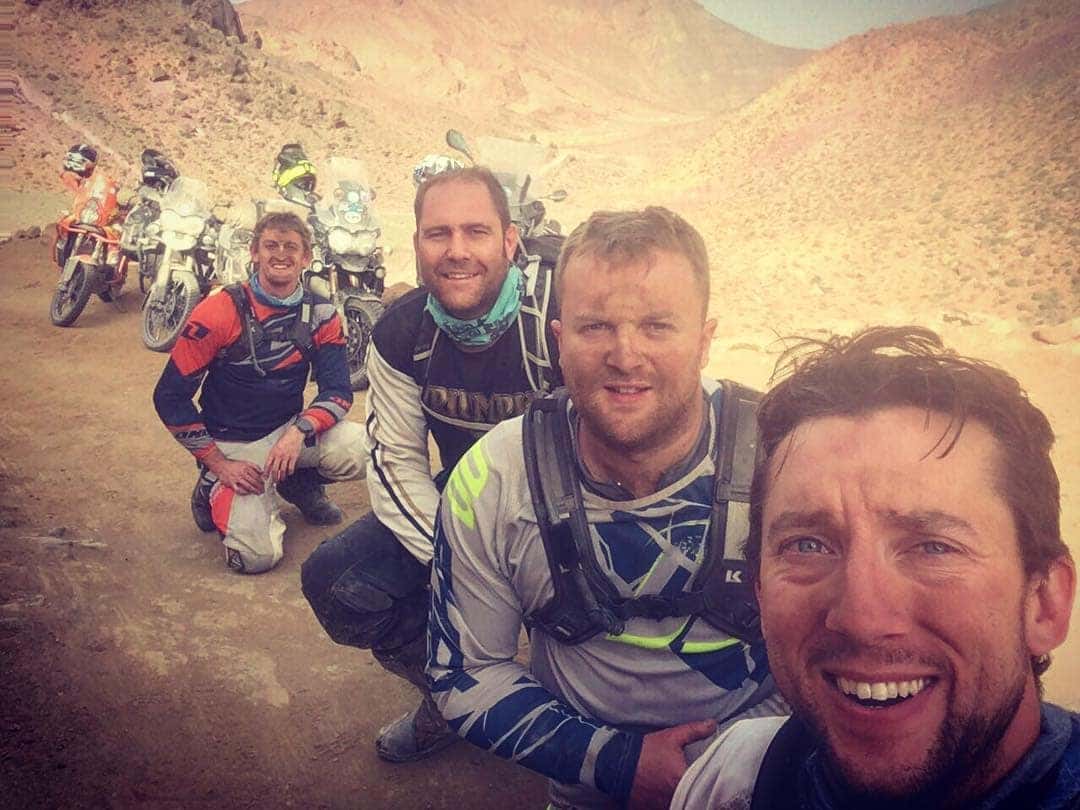 In September 2017 the four friends took off on the Bodge Tape Adventures and jumped on their adventure bikes to head down to Morocco. "Our trip took us through Spain, off-road over the Atlas Mountains, through the Erg Chebbi sand dunes, and then back through Europe to get home. We took a few GoPro's and decided to make a film to share the adventure. It was epic. Enjoy." When four adventurous minds can come together to make memories and record them to inspire other riders for years to come.
Whether you're into watching videos (YouTube) or reading about the adventures (Blog), or just looking at a quick visual for inspiration (Instagram) they've got you covered. I'd like to introduce you to the four individuals that make up the Bodge Tape Adventurers: Al, Ollie, Seats, and Whitey.
Before Covid hit my savings account was almost ready for a Morocco trip with a great friend of mine who lives in the UK. We both had to put this on hold, but as I read through these adventures one of the first things, I came across was their videos on the road to Morocco. It's inspiring and invigorated my desire to ride Morocco's roads and see the sights.
Having traveled to Morocco but not ridden Morocco, I very much enjoyed watching their YouTube and picked the first one to watch about riding the dunes, and the unfortunate slow-motion crash that Al's ankle caught on in the luggage rack as he went down. Less than 2 minutes in and he was down, you feel his frustration, but also the comradery and humor this group brings to each other. Then you progress into the dead bike debacle, "we now had a dead bike to try and bump start. With all the luggage removed, at the top of the gentle slope and three of us behind it, while Whitey held it in gear with the clutch engaged, we tried in vain to get the thing to go." You can just hear the desire to continue the ride in their blog, and you feel their pain and are hopeful for them. It makes for a great set of videos and just the way they write about their pages, short and sweet – "Just four guys riding adventure bikes."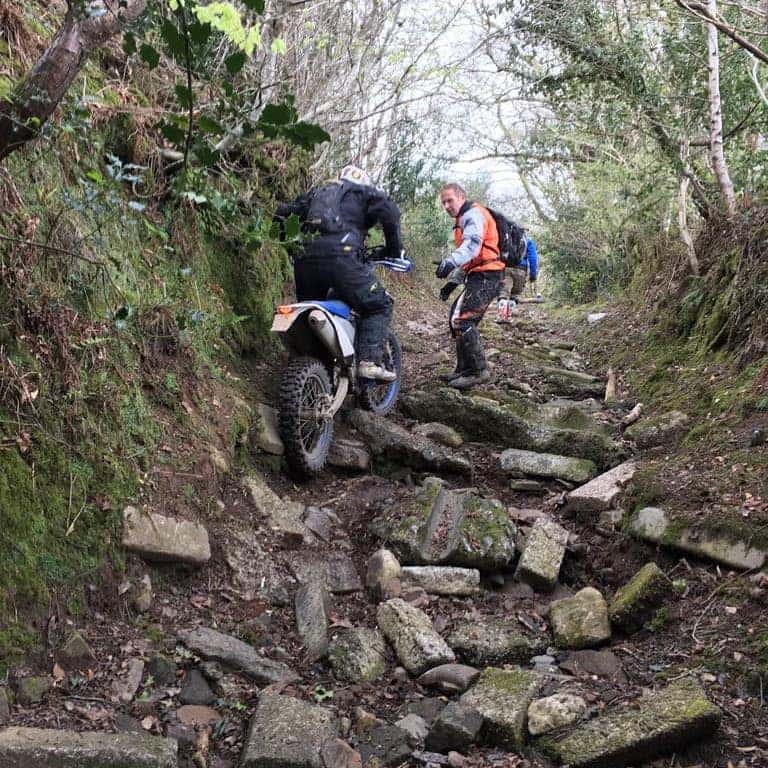 Find more on these adventures and Adv filmmaker – Ollie Moto on YouTube, and on this channel, you will find a place where "videos involving motorcycles and some sort of drama" I love the way their adventures are introduced. Like their ride of the Great Western Trail in the UK… "Did we fall off? Yes. Did we have bike issues? Yes. BUT did we have a lot of fun? Oh Yes!" If you are looking for some great scenery, challenges and humor take the time to view these videos. Check them out here: https://bodgetapeadventures.wordpress.com/
Up next on my watch list…I will be checking out the Himalayan Off-Road / Nepal and the extended scenes! Making my list of places to ride larger and larger…I will never be able to ride them all in one lifetime…but sure can try. Enjoy the binge-watching of inspiration. See you out there on the road, happy riding.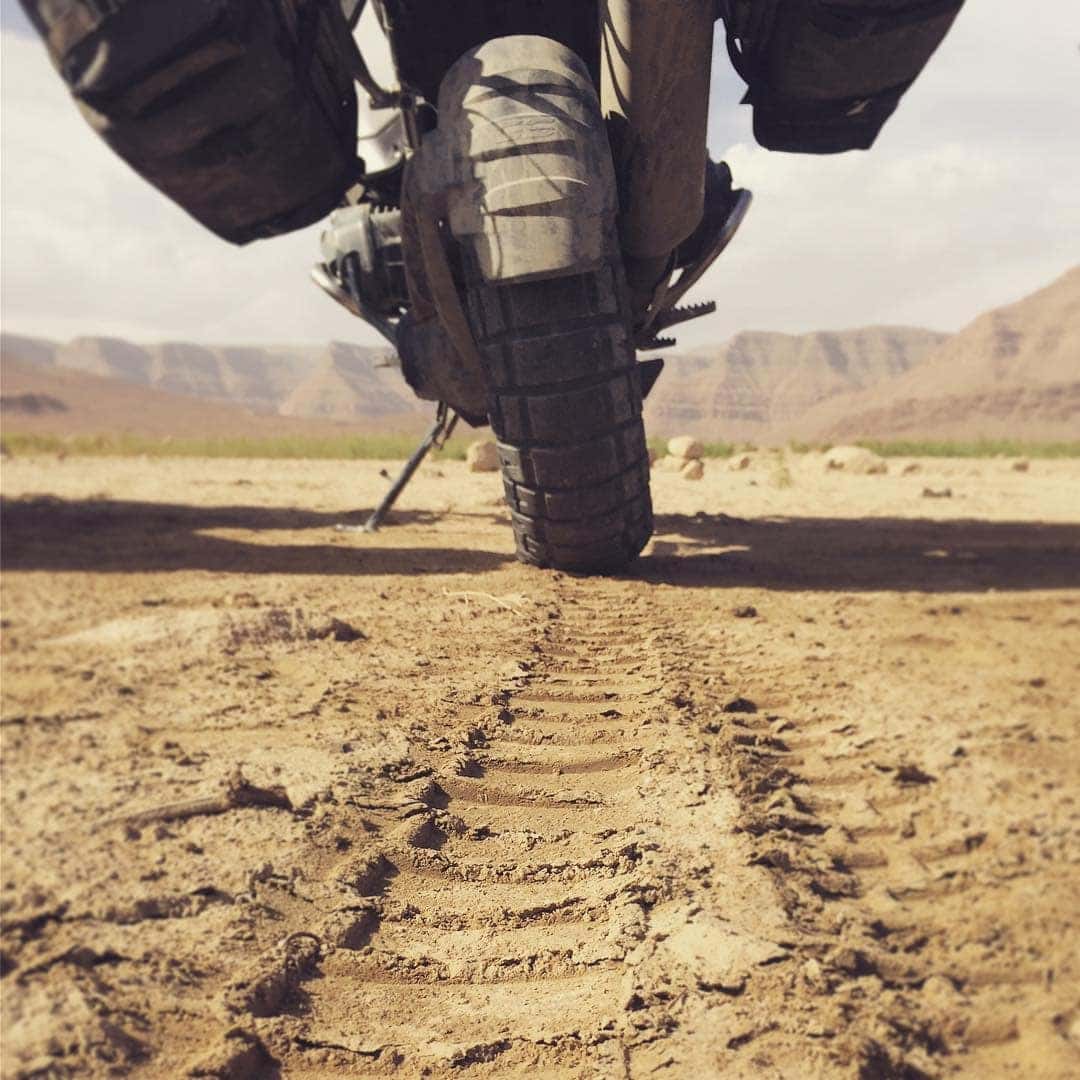 Written by Danell Lynn, Guinness World Record Rider – www.danelllynn.com, @danell_lynn
Photo copyrights Bodge Tape Adventures.