5 New Year's Resolutions for ATV Riders
The official start to the New Year is swiftly approaching. And while any time of the year is great for a fresh start, the New Year is the perfect opportunity to reflect on the last 365 days and set new goals.
But as exciting as New Year's resolutions are, many folks have trouble sticking with them for more than a couple of weeks. The trick to achieving your goals is to set attainable ones that you can work towards every day.
As an ATV rider, you may have some specific resolutions that are associated with your passion for off-roading and adventures. Whether it's honing your riding skills, buying a new machine, or simply finding more time to enjoy your ATV, all of these resolutions can be achieved through some good ol' fashioned discipline.
Here are five New Year's resolutions for ATV riders that you'll definitely want to keep.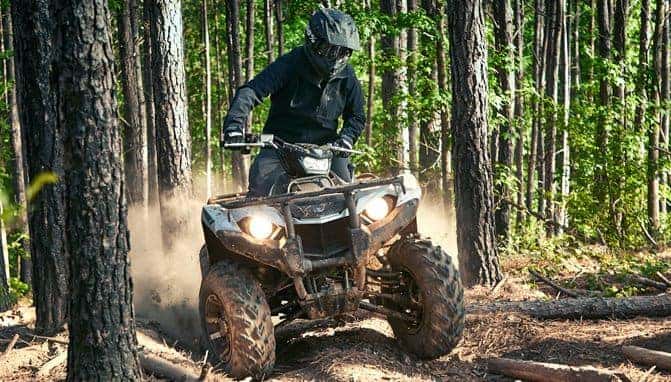 Ride More
Life happens, we get it. Between work, family obligations, and everything else, it can be tough to find time to ride your ATV. But it's important to play and spend time doing what you love. Plus, your ATV misses you and doesn't deserve to sit in your garage collecting dust.
In order to ride more, you've got to plan in advance. Or, you could pull a "carpe diem" and simply grab your ATV, your helmet, and go. There's no better time to ride than right now.
Discover New Trails
As the old saying goes, variety is the spice of life. Hitting the same old trails over and over again can be a real snooze fest. A great New Year's resolution to try is finding new trails to explore. You can ask your ATV buddies for recommendations, find a new trail on an ATV riding app, or simply take a left where you'd normally swing right.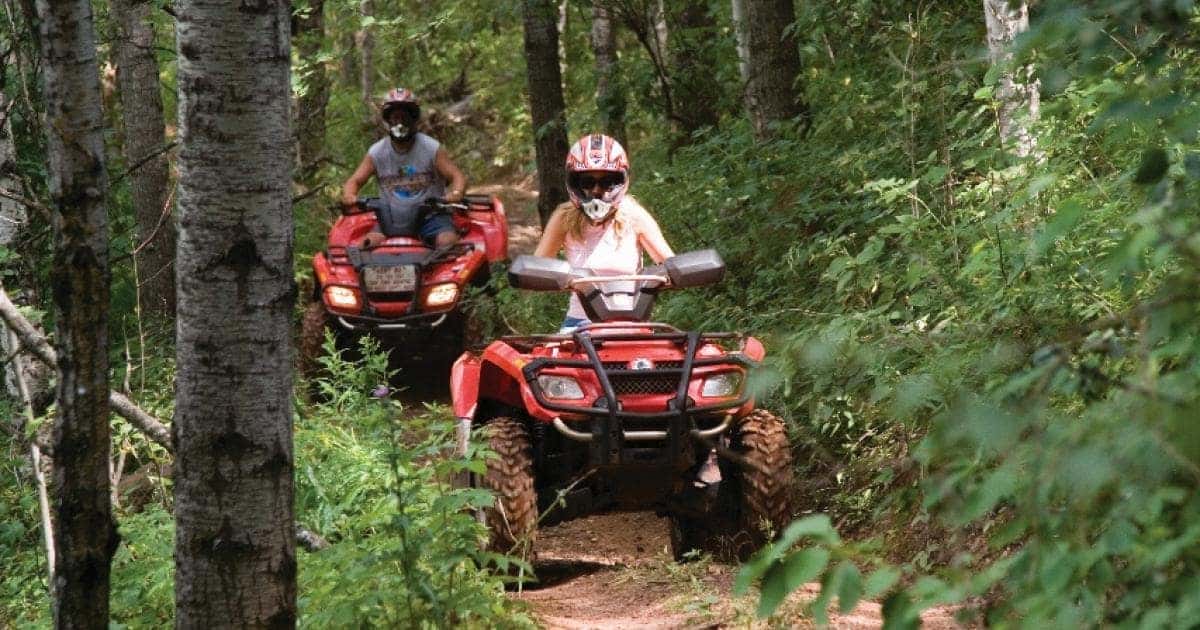 Buy a Bigger ATV
You've had your eye on a bigger, better ATV for a while now and you're thinking that 2022 is the year to finally take the plunge. While we don't recommend breaking the bank to buy a new ATV, we do suggest setting up a savings account specifically designated to your goal.
Every month, set aside some money for your ATV. Instead of eating out, cook a delicious meal at home and put that extra cash in your ATV account. Remember, a little can go a long way. Before you know it, you'll be able to buy your dream machine. Best of all, RideNow has a ton of awesome ATVs for sale at affordable prices.
Sharpen Your Skills
One of the best parts about riding ATVs is that there is always something new to learn. Whether it's fixing your ATV yourself or honing your riding skills, there is always room to become a smarter, safer rider.
Consider enrolling in an ATV riding course or asking your one buddy who's a mechanic to teach you some things. An educated rider is an empowered one.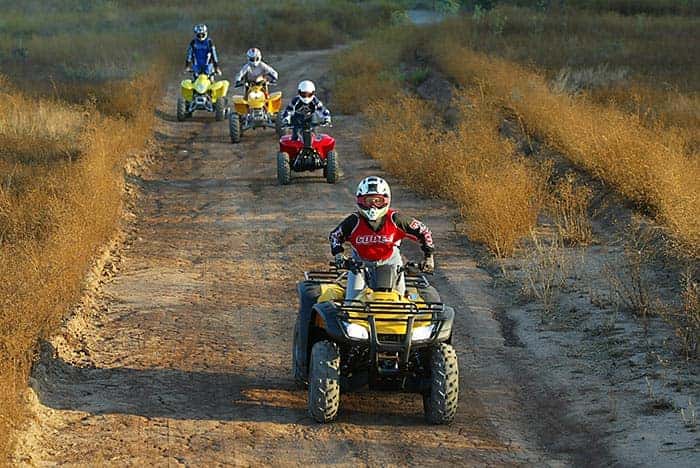 Make It a Family Affair
If your kids have been begging you to take them out on a four-wheeler, the New Year is the perfect time to do it. Powersports enable kids to get exercise, make new friends, and build self-confidence. Plus, they'll love spending time with you on the trail.
To make the most of your ATV riding in 2022, consider adding these five goals to your list of New Year's resolutions.