7 Must-Have UTV Supplies for Every Off-Road Adventure
As a UTV enthusiast, you crave a dynamic riding experience every time you take your machine out on the roads less traveled. In order to get the most out of your vehicle, you may want to consider scooping up some UTV accessories and supplies.
The best OEM parts for your UTV will heavily depend upon how and where you choose to ride it. Whether you're using your UTV for utility work or for pleasure, this comprehensive list has the seven best UTV gear and upgrades to help you enhance your riding experience.
Here are seven must-have UTV supplies and accessories that are guaranteed to transform your UTV into an off-road beast.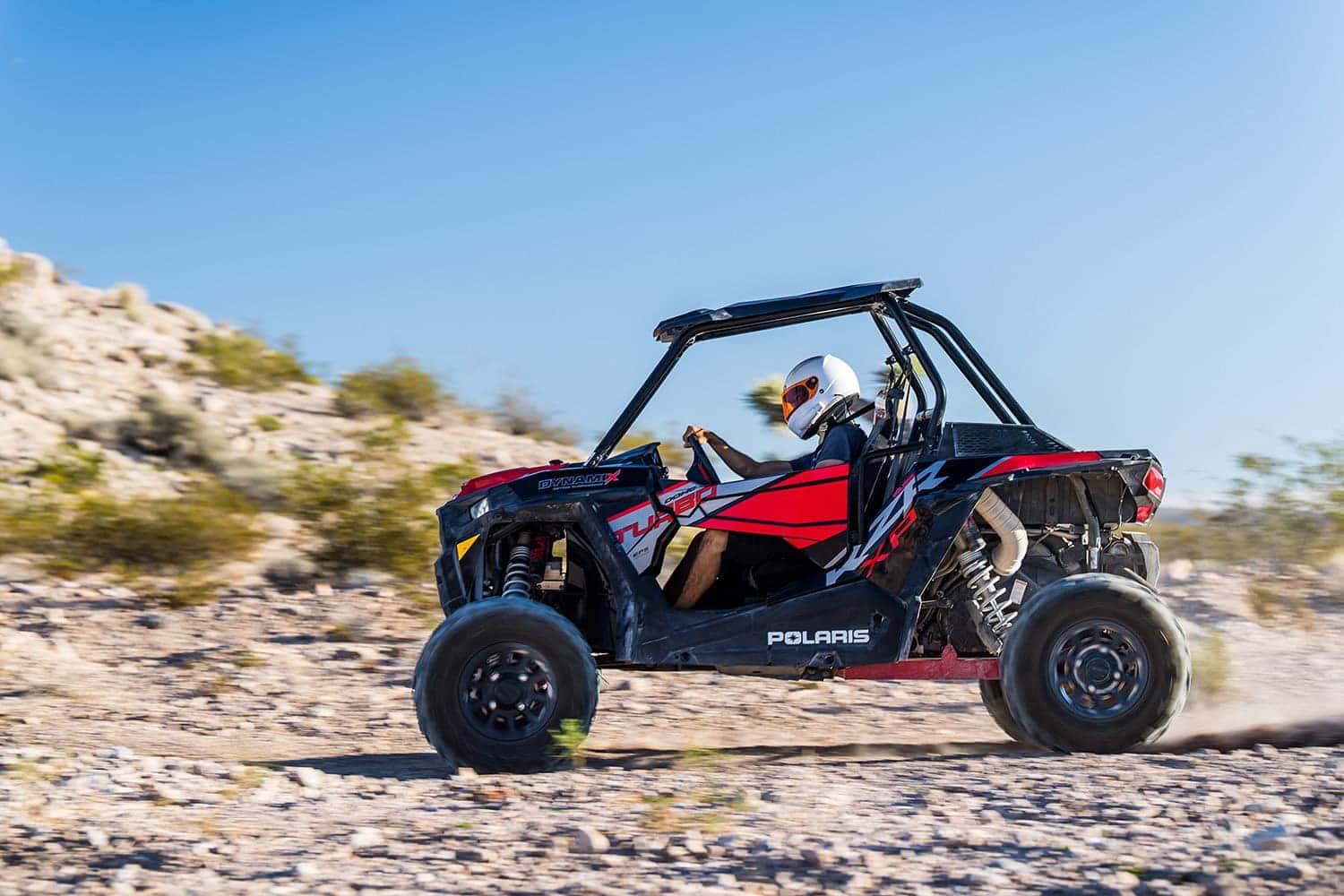 Shoulder Storage Bag
UTVs seriously lack storage space. While out on the trail, you want to stay fueled with plenty of hydration and snacks. A good shoulder storage bag enables you to keep your off-roading essentials close at hand without taking up too much space.
Door Bag with Knee Pads
If you like to travel light and only want to bring the bare essentials with you, a compact door bag with knee pads is the perfect riding companion. Not only does it give you a spot to stash your keys and cell phone, but the built-in pads help to cushion and protect your knees. Never suffer from hitting your knees against the metal doors while riding ever again.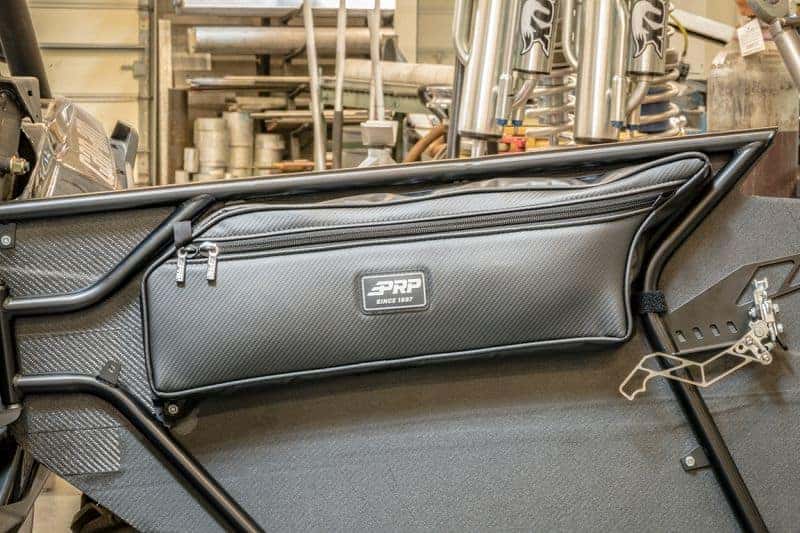 Durable Cover
While you may daydream of riding your UTV all day long, the reality is that you have to go to work to fund your passion. Leaving your rig outside and exposed to the elements can take a toll. Rain, wind, debris, and sunlight can all wreak havoc on your vehicle's paint and interior. Ensure your UTV is always protected by investing in a durable, waterproof cover. Find a cover that snugly fits over your vehicle to prevent it from blowing off during high winds.
Solid Skid Plate
Your UTV definitely takes a pounding every time it hits the trail. From creeping over boulders to navigating streams and rivers, your vehicle needs an added layer of protection to protect its undercarriage. A tough skid plate will do just the trick. A thick plastic skid plate will keep your rig's bottom in tip-top condition.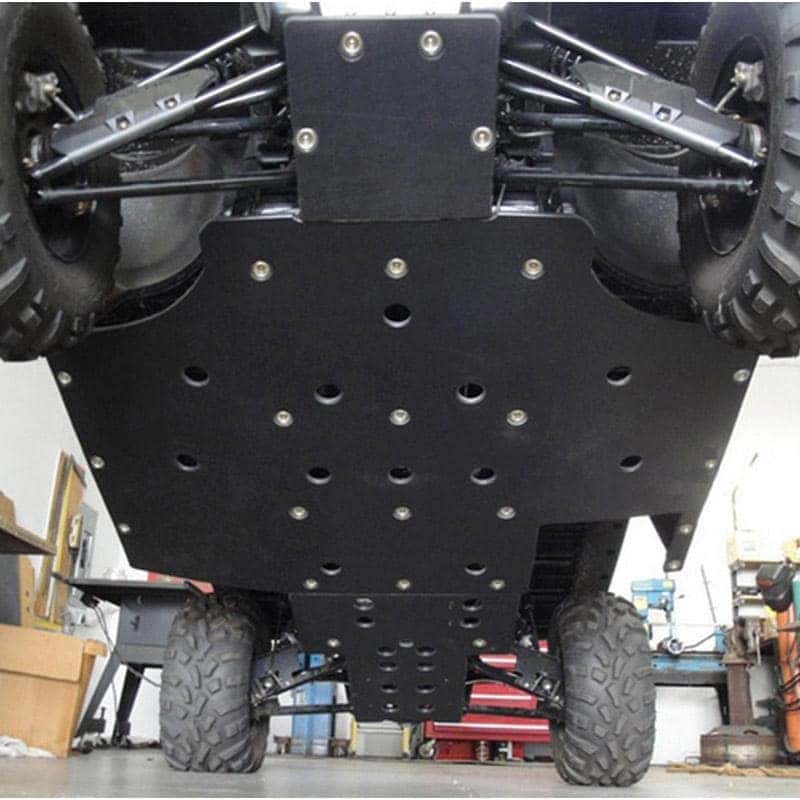 Windshield
While you may love to feel the wind on your face when you're on your UTV, you don't want to be smacked in the head by a low-hanging branch. A windshield will protect both you and your passenger from kicked-up rocks, sticks, and other debris when you're riding the trail.
Fuel Storage
UTVs aren't the most fuel-efficient machines. As such, it's important to bring extra gasoline with you for longer trips. A durable gas pack can safely store extra gas aboard your vehicle. Make sure the pack has reinforced construction so it doesn't get easily punctured.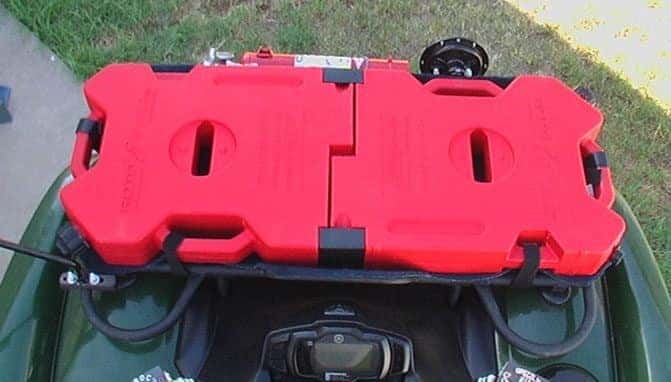 The Right Tool Kit
If you're going to be an off-roading boss, you need to learn some basic mechanical skills. When accidents do happen, you will need to quickly repair the damage to hit the trail again. A UTV tool kit that includes essential tools such as wrenches, a tire pressure gauge, pliers, and a socket set will guarantee you're prepared for whatever the trail throws your way. It's always important to do an equipment audit before you ride to make sure you have everything you need.
With these seven accessories and supplies, your UTV riding experience is sure to be exciting!