A New Take on the RTW Ride – 2 Weeks At A Time
"Just for a couple weeks I can feel like a child again

experiencing everything for the first time"
The Grand Idea
Many grand adventures have been featured throughout this blog. They spend months if not years on the road and take a career break to complete the journey.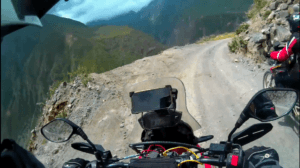 An alternative while keeping to a 'grand idea' for adventure is the path from Fran and Ferdie. Their Grand Idea-is travel on a modest budget and short time frame. Around the world two weeks at a time.
"We would all like to have the time and money to buy a new shiny bike and travel the world for years. However, most of us have jobs that we endeavor to keep, kids, a dog and a mortgage to boot. We are here to put across another variation on the theme, exploring the world one place at a time."
They take on new countries on new bikes. They find hidden roads and explore with a focus on riding and adventuring hard. I find this exploration of alternative to RTW a very viable option for many adv riders out there.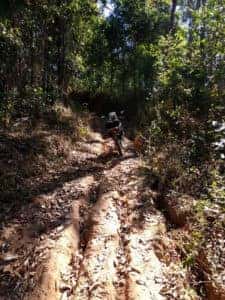 Above all, the great thing about travel and riding is there is not a prescribe way to do it! Blend a few options, build around your life and create your 'patchwork adventure'.
There is poetic pause as they describe their motorcycle trips. "Time stands still and 10 days feels like 3 weeks. I think we are just more aware of our surroundings on a bike and everything is new and not our bland learnt routines."
By exploring new lands in these parameters, they are able to fly in, rent bikes, and travel light as they explore. They come home without disruption of finance that a multi-year RTW journey could have.
"This is RTW Patchwork adventure lite. Not having to get the bike ready for shipping, insurance, import paperwork, the list goes on. It's just getting on that plane with a book and sandwich in hand and smiling when thinking how many border crossings you will be missing out on flying there."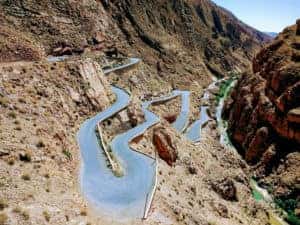 Our time in life is short, and as we are learning, at any time there may be global pauses that keep us from adventure. In these times of pause, save, pack away the funds and be ready for new experiences as the world opens back up.
"I am convinced that in life you can have either stuff or experiences and over time I've noticed the stuff weighs you down, making the latter evermore unattainable. Light weight and exclusive, maybe memories are the best thing you'll ever have…"
For more on the Grand Idea and to be inspired how to make a RTW journey, just a chunk / country at a time: https://grandideauk.wordpress.com/
https://www.facebook.com/Fernandferdie/
Written by Danell Lynn, Guinness World Record Rider –www.danelllynn.com,
@danell_lynn Photo copyrights Fern & Ferdie, Grand Idea UK.