A Well-Traveled Life: A Journey Through Cuba
Christopher Baker is a journalist, among other things, and specializing in motorcycle touring and travel. His moto journalism has reached into some of the biggest named publications in the industry and he is a motorcycle tour leader specializing in California and Cuba. It was the Cuba note that pulled me into devouring his site. I fell in love with Cuba and the rhythm it created years back when I was able to spend about 10 days exploring. While exploring upcoming talks at Horizons Unlimited in California this September and came across Christopher and began to learn more.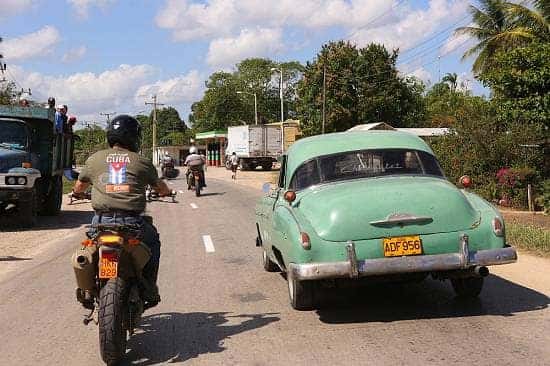 If you pick up a Moon Cuba (Travel Guide) book or National Geographic Traveler costa Rica, 6th Edition book you may recognize the name of the author. Christopher has authored more than 30 books from travel guidebooks to literary books, from coffee table books, and more than 200 international publications.
He is considered a pioneer of motorcycle travel and group two-wheeled tours in Cuba with many a journey regaled in the National Geographic Adventure Press book: Mi Moto Fidel: Motorcycling Through Castro's Cuba. As a moto-journalist and Cuba expert, he then partnered with Ernesto Guevara and La Ponderosa Tours to offer private customized group motorcycle tours of Cuba for U.S. Citizens using Harley-Davidsons.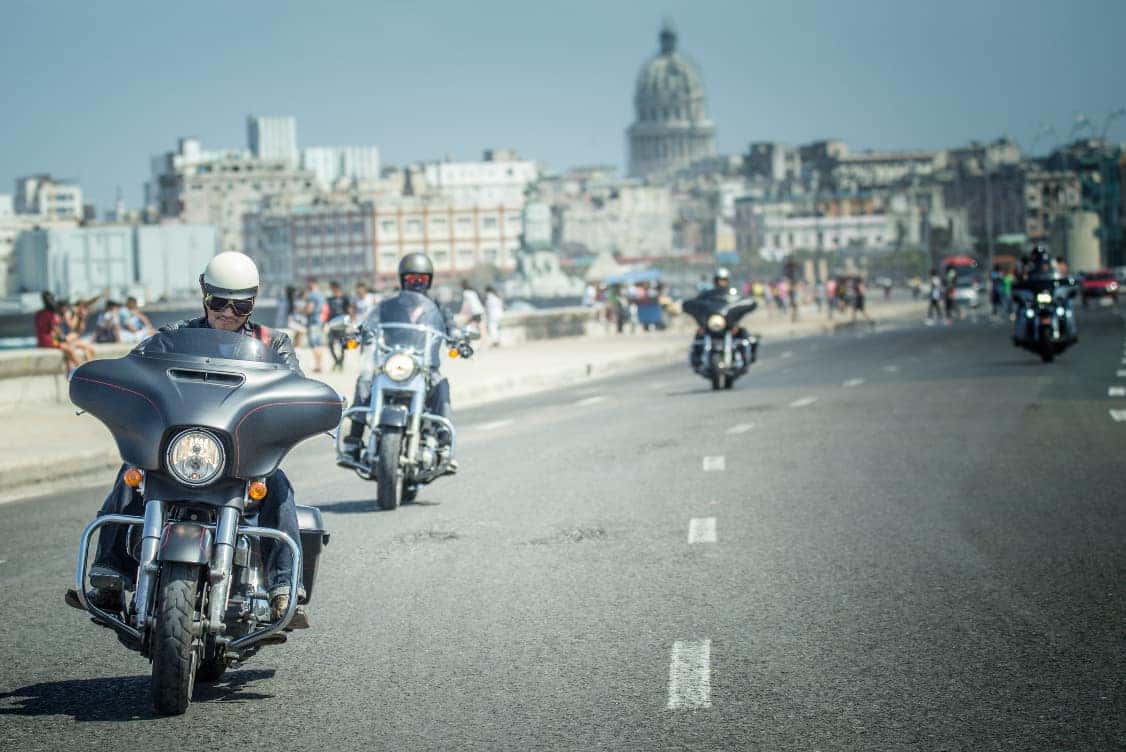 A name that may sound familiar, "riding with Ernesto brings an extra panache and interest to any tour. His father, the revolutionary icon Ernesto "Che" Guevara, famously rode his Norton motorcycle around South America in 1956. Although Ernesto Jr. was only an infant when his father died, he inherited his love of motorcycles, and for mechanics in general. For many years, his personal ride was a 1948 Panhead." There is so much history throughout Cuba and surrounded by a historical vibe from vintage cars that fill the roads, to the smells of cigar smoke, and the rhythm that fills your soul in jazz clubs and street sounds. A few years back I wrote an article in Mainstream Magazine about the way Cuba ignites the soul, and if you get a chance to experience the fluid sway that beats within your steps, all of the life in Cuba is one that radiates through your soul.
When it comes to the legalities of traveling to Cuba and especially motorcycling, Christopher is the go-to expert, and he "literally wrote the book about motorcycling in Cuba after shipping his BMW R100PD to Cuba in 1996 and riding the island end-to-end during three months as a journalist."  It kicked off in 2012 when he arranged the first U.S. group motorcycle tours of Cuba since the Revolution and he has since many more.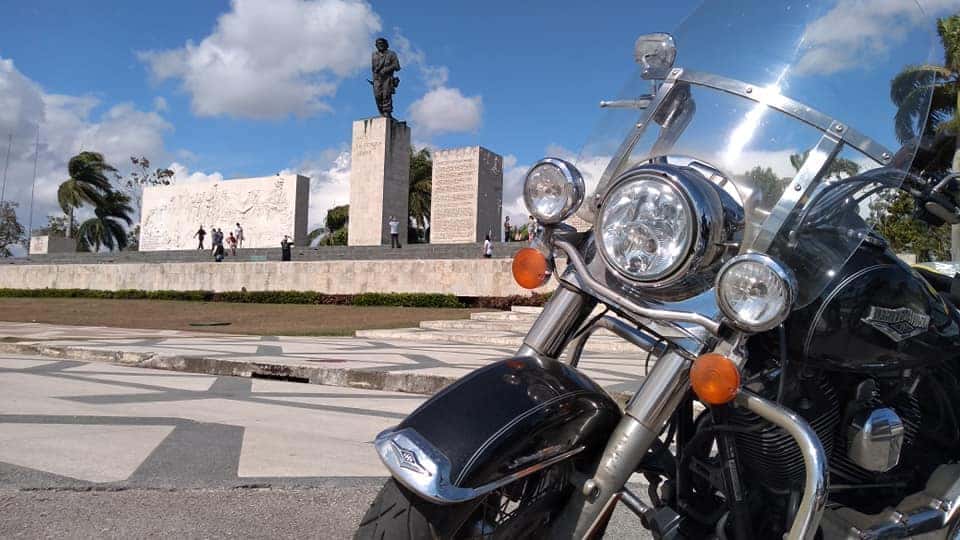 Want to take on the expedition through the past, Baker tailors his itinerary to the wants/needs of the tour group. With the flexibility to custom design around Bay of Pigs, colonial-era UNESCO World Heritage Cities, mountains, and shorelines, there is no shortage of adventure. Stay in private B&Bs, eat at the best private restaurants and enjoy Cuba's renowned cigars, and – following your ride at the end of the day – superb rums! You will enjoy your 2-wheeled exploration and enjoy vintage car vibes and rides as well. Cuba has so much to offer, even the seasoned adventurer will find new passions.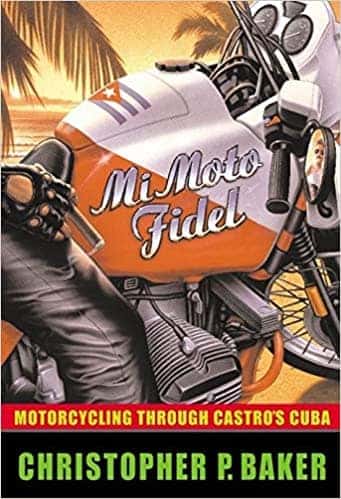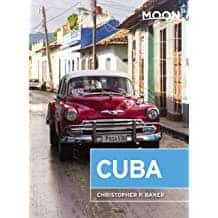 For more information on the amazing adventures visit: https://christopherpbaker.com/ride-with-ernesto-guevara-harley-davidson-motorcycle-tours-in-cuba/
So allow yourself to dance in the streets, add that extra beat to your step, and explore the beats that vibe through you in Cuba. See you out there on the road, enjoy the ride.
Written by Danell Lynn, www.danelllynn.com Guinness World Record Motorcyclist. Photo Copyrights: La Ponderosa Tours and Christopher P. Baker.