AMA NATC MotoTrials National Championship
The ultimate skill test on a motorcycle is found in the world of trials. Up, over, and around obstacles that require extreme throttle control, clutch control, balance, timing, and a large chunk of courage. On the U.S stage, Pat Smage has won 11 national titles and has been the dominant force in US trials.
For those not familiar with trials, it is a competition of skill, but not necessarily speed.  The course is made up of several sections. Each section may have rocks, boulders, sand, creeks, mossy roots, or other obstacles.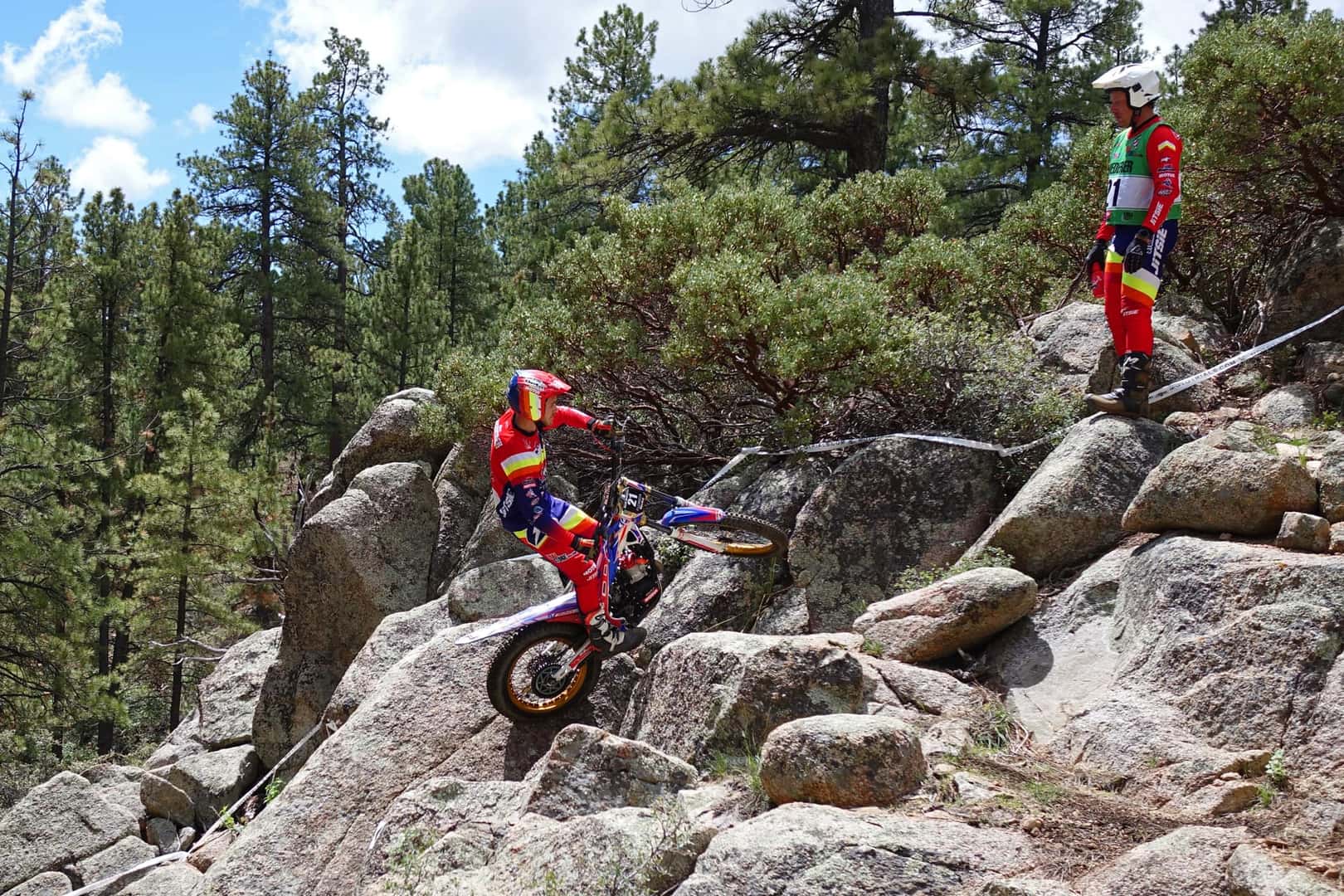 The goal is to complete each technical section without touching a foot to the ground. Every time a rider touches a foot to the ground (called a dab), it is a point. If you have a clean ride, you end up with zero points. If you dab two different times, you get two points. The maximum points for dabs are three per section. However, if you fail the section, crashing, timing out, or going out of bounds, you get five points. The rider with the lowest points at the end of the day is the winner.
On July 31 and August 1 of 2021, the NATC MotoTrials National Championship returned to the Hualapai Mountain Park just outside of Kingman, Arizona. This venue hosted the National Championship in 2015 and a round of the World Championships in 2017. It is full of big rocks, boulders, and soft dirt. It makes for a great location to test the trials rider's skills.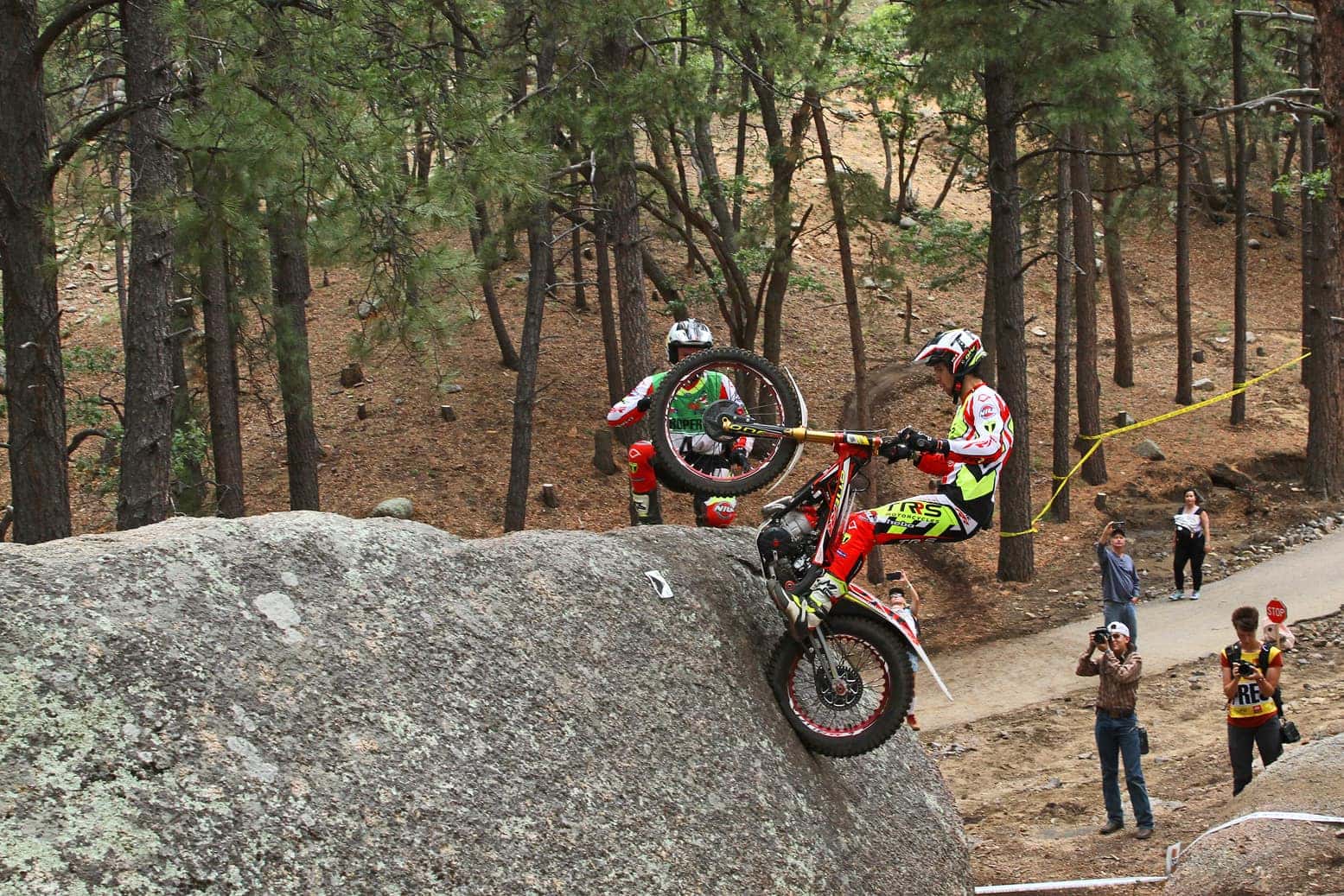 After the first to stops on the tour, Pat Smage came into the event with the series points lead over Josh Roper in second, with a host of other pros fighting for the podium. Taking a break for the Trials GP World Championship, Gas Gas rider, Miquel Gelabert of Spain decided to come over to the US and compete in this round. Josh Roper was also hoping to get a breakthrough win as well.
The competition was tough and so was the course. Section two seemed to cause a lot of problems for most riders, but Smage and Gelabert were on point and finished that section pretty clean. Smage had a great ride, but Gelabert was even better this weekend.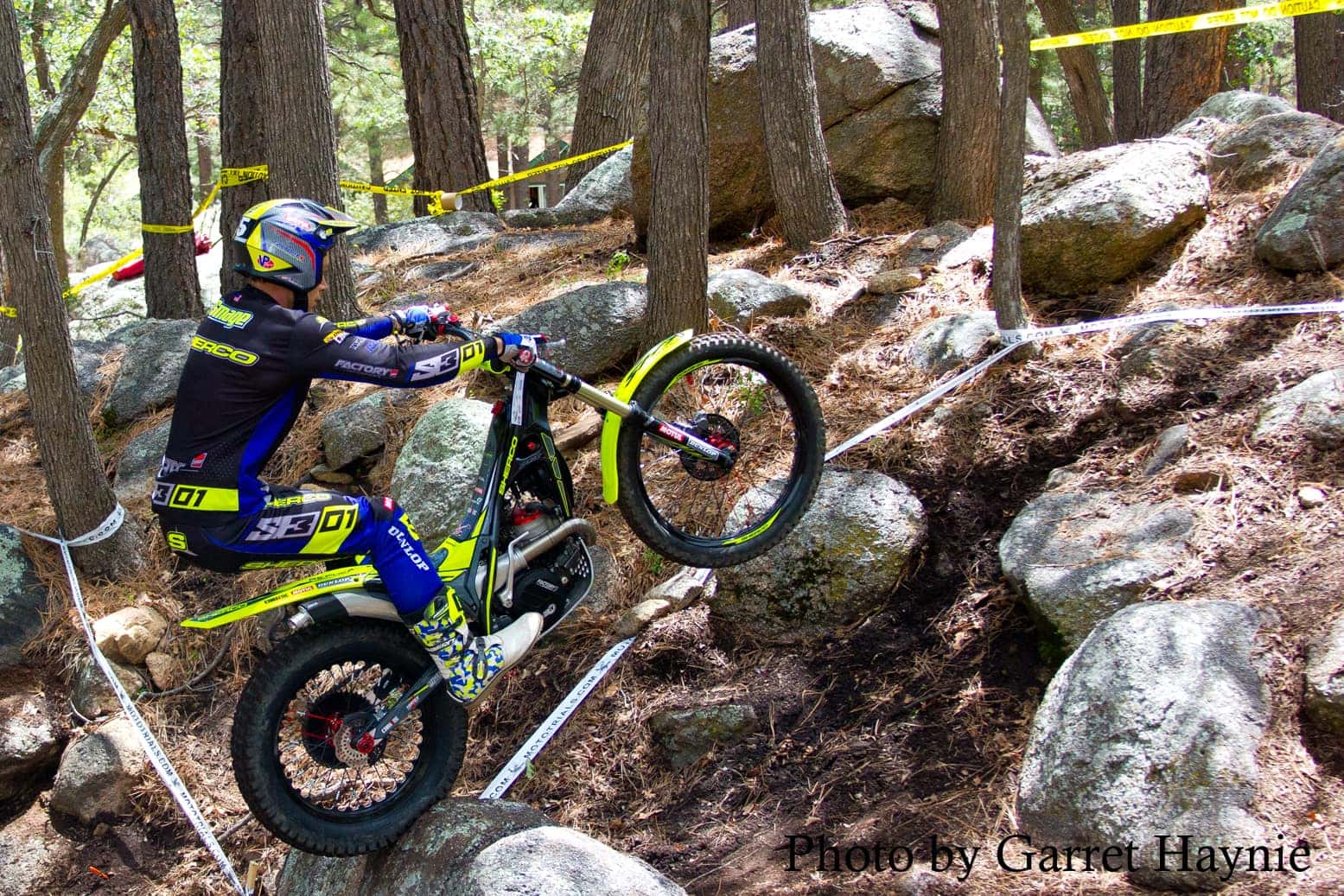 Smage finished the weekend with a total of 10 points, but Gelabert was untouchable with only one point on the two days. Josh Roper was third for the weekend with 39 points.  Check out this video of some of the action. After the weekend Pat Smage holds a sizeable lead over 2nd place in points Josh Roper.
You can find the overall results here. To learn more about Trials check out the AMA NATC MotoTrials website at https://www.mototrials.com/.  For a great e-magazine on trials, check out On The Pegs Magazine.
Follow us @GasStopGourmet on Facebook and Instagram
Photos Cred Robert Theobald, Tyler Theobald, and Garrett Haynie