Are Millennials Riding as Many Motorcycles as Previous Generations?
'Millennials Kill Again – This Time it's Motorcycles', this, and many headlines like it have littered internet search engines over the past year. If you were to believe the majority of articles relating to millennial motorcycle ownership, it would seem almost no millennials ride bikes. But, speak to some people yourself, and you could be told millennials are as interested in motorcycles as any generation before them.
Where it Started
About a year ago, CNBC published an article titled ' Millennials don't like motorcycles, and that's killing Harley's sales ', and that was when this idea started to gain attention. The report was published when Harley-Davidson's market performance was downgraded from 'outperform' to 'market performance'. This was accompanied by a 3.9% dip in US sales compared to the previous year.
The problem is, the idea has been presented in a very black and white manner – millennials aren't buying as many Harley-Davidsons, therefore they don't like motorcycles and are killing the industry. But Harley-Davidson isn't the motorcycle industry, just one of many cogs which keep it turning over.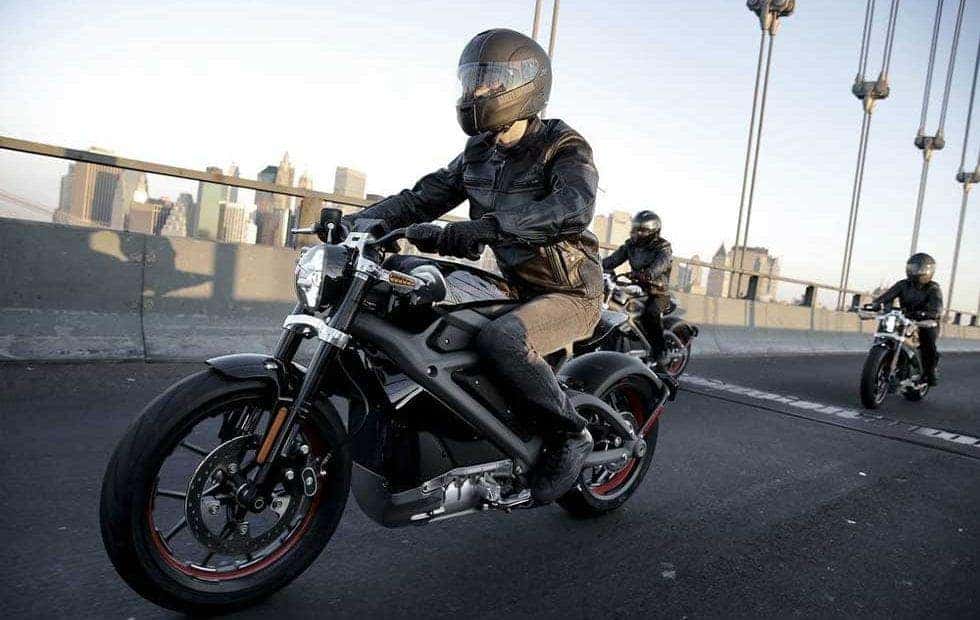 A Closer Look
While Harley-Davidson's sales figures were going down, other motorcycle manufacturers were increasing their sales. Globally, Ducati grew by 12% in 2017, with deliveries up by 1.3% in the USA, the company's largest market. It's no coincidence Ducati's stellar performance coincides with the launch of their Scrambler in 2014 – an 803cc motorcycle aimed at younger, entry-level riders with a starting price of $8,895.
In its first full year of production, Ducati sold 15,000 units of the Scrambler , making up 28% of its total business that year. Ducati's Scrambler is a beginner-friendly, cheap, retro throwback, perfectly suited to an urban environment. Or, to put it another way, almost everything most Harley-Davidsons aren't.
Triumph too are succeeding, again with cool, retro-styled motorcycles suited to urban environments. The Street Twin is a great example of this with an $8,700 starting price. Although nearly $9,000 isn't exactly cheap, it's important to remember Triumph and Ducati are both premium, somewhat exotic brands.
The point here is that not all motorcycle brands are suffering at the hands of millennials. The ones that have adapted and met the market's needs are actually growing.
A Matter of Finance
Just 50% of college students borrowed money for their education in 1990, and they borrowed an average of $15,000. Fast-forward to 2012 and 70% of graduates are taking out loans for college, with the average sum being $25,000. So it makes sense that, during the 'pre-family stage', millennials have, on average, nearly twice as much debt as Gen-Xers did.
It's no surprise then that millennials aren't jumping at the chance to buy a $20,000 Harley-Davidson. It would also make sense that millennials would be more inclined to buy a second-hand bike, rather than purchase new. This in itself could make it seem like fewer millennials are riding motorcycles when, in fact, fewer millennials are buying new motorcycles.
Compounding this is the fact millennials grew up through one of the worst recessions the world has ever seen. According to Morgan Stanley analyst, Kimberly Greenberger;
"I think we have got a very significant psychological scar from this great recession. One in every five households at the time were severely negatively impacted by that event. And, if you think about the children in that house and how the length and depth of that recession really impacted people, I think you have an entire generation with permanently changed spending habits."
So it's understandable that millennials may be buying more second-hand motorcycles or just fewer motorcycles in general.

No Definitive Research
A leading quantitative analysis company, Bernstein Research , recently conducted an analysis on how interested millennials are in motorcycle ownership. Bernstein found millennials were 30-40% less interested in motorcycles than the previous generation.
What's interesting about the study is, although it suggests millennials aren't as interested in motorcycles as previous generations, it's not simply because "millennials don't like bikes".
Similar to the points mentioned in this article, the Bernstein research suggests student debt, a more affordable second-hand motorcycle market, and millennials not needing to rebel as much as previous generations are all contributing factors.
It's important to remember that this research set out to measure millennials interest in motorcycles , not whether they're riding less or more than previous generations. So, it still doesn't provide a concrete answer to this popular question.
Skewed Results
Motorcycle sales in the U.S. peaked in 2006, with an astronomical 1.1 million motorcycles sold. Then, the recession hit, something the motorcycle industry is still suffering from, with just 487,000 new motorcycles sold in the U.S. in 2016. So, the motorcycle industry's slow growth may not be the fault of millennials after all.
In fact, if you compare motorcycle sales today with pre-bubble sales, they're actually higher. Since 1992, the motorcycle industry has had a compound annual growth rate of 2.36%. While this figure isn't anything to write home about, it certainly doesn't reflect many of the headlines we see today.
The Bottom Line
Unfortunately, there's no clear-cut answer as to whether millennials motorcycles less than previous generations. It may well be the case millennials are riding less, largely due to financial constraints. But things are almost certainly not as bad as some publications would have you believe.
It's not clear how many millennials are opting for second-hand motorcycles over new ones, something which could have a sizeable impact on our perception of millennials riding bikes.
One thing that is clear as day, however, is brands that are adapting to the needs of millennials are finding success. But brands producing big, expensive motorcycles, which are suited to the open road and, arguably, styled for a different generation aren't getting much millennial attention. Is this surprising?
Although there's no definitive answer at the moment, it certainly isn't the case that millennials just don't like motorcycles and that's killing the industry. So, bear these points in mind the next time someone tells you "millennials are killing the motorcycle industry.".