ATV's Vs UTV's: Which Vehicle is Right for You?
For off-roading enthusiasts, finding the right vehicle that effortlessly caters to their adventurous spirit is essential. But when you're ready for something with more than two wheels, what machine should you purchase? Is an all-terrain vehicle (ATV) or a utility terrain vehicle (UTV) better for you?
To help you make the right decision, we've put together this handy guide that briefly describes the differences between ATVs and UTVs, as well as the pros and cons of each.
Here's everything you need to know about ATVs vs UTVs.
What's an ATV?
An ATV, stands for "All Terrain Vehicle", also known as a quad or four-wheeler, is an off-roading vehicle meant for a single rider or some models are for 2-up riding. It features one straddle seat, much like you'd find on a motorcycle. ATVs have handlebar-like steering but don't offer the security of seatbelts, roofs, or roll cages.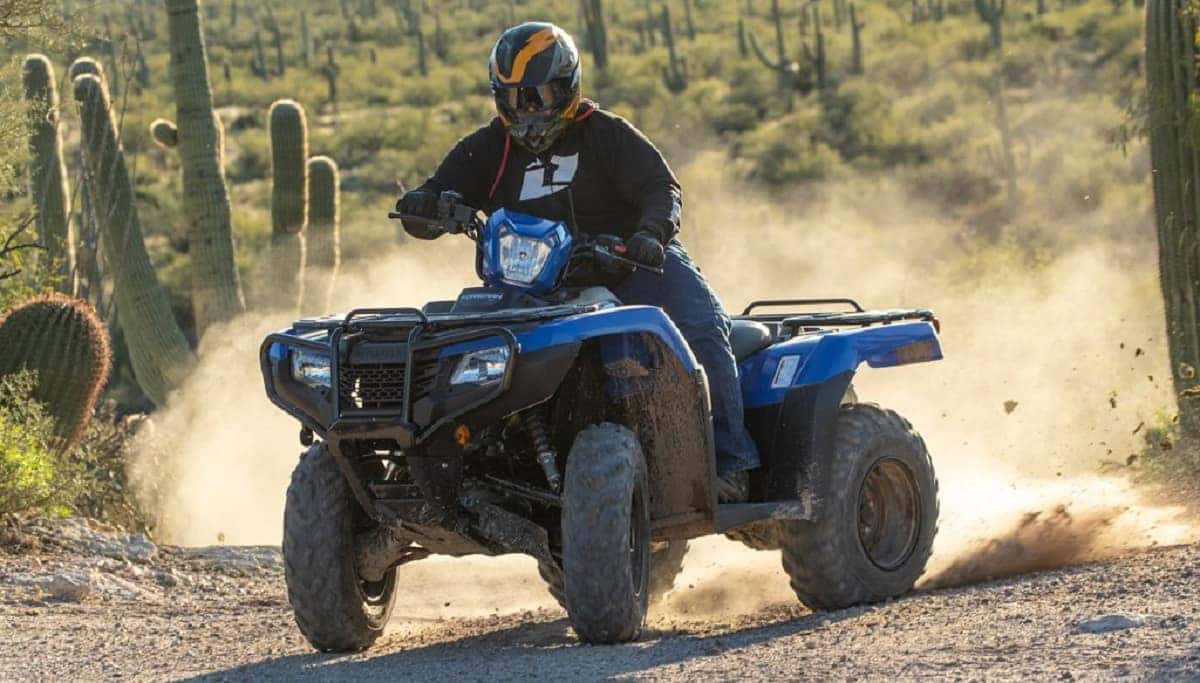 The Pro's:
Cost-effective: ATVs are generally much more affordable than their big brother UTVs. Some ATVs start out at around $6399 like the Polaris Sportsman 450 H.O., while a brand new UTV will start out at around $15,000 and go up from there depending on engine size, seating and capability.
Lightweight and nimble: ATVs are zippy little things that excel in tight spaces and make quick turns. This makes them great for racing or tight trails. You can easily load an ATV into a smaller trailer or on the bed of your truck. Thanks to their smaller environmental footprint, ATVs won't tear up the terrain as much as UTVs will.
The Cons:
Tougher steering: The handlebar-like steering setup on an ATV could be tough for some riders due to their arm position similar to a motorcycle. UTV's come with steering wheels similar to their car or truck and is a little easier to get used to at first.
Seating: An ATV only has enough room for one rider (or if equipped 2-up). If you're a social butterfly and love hitting the trail with a large group, you'd have to get a bunch of your friends and their ATVs because you're solo on your ATV.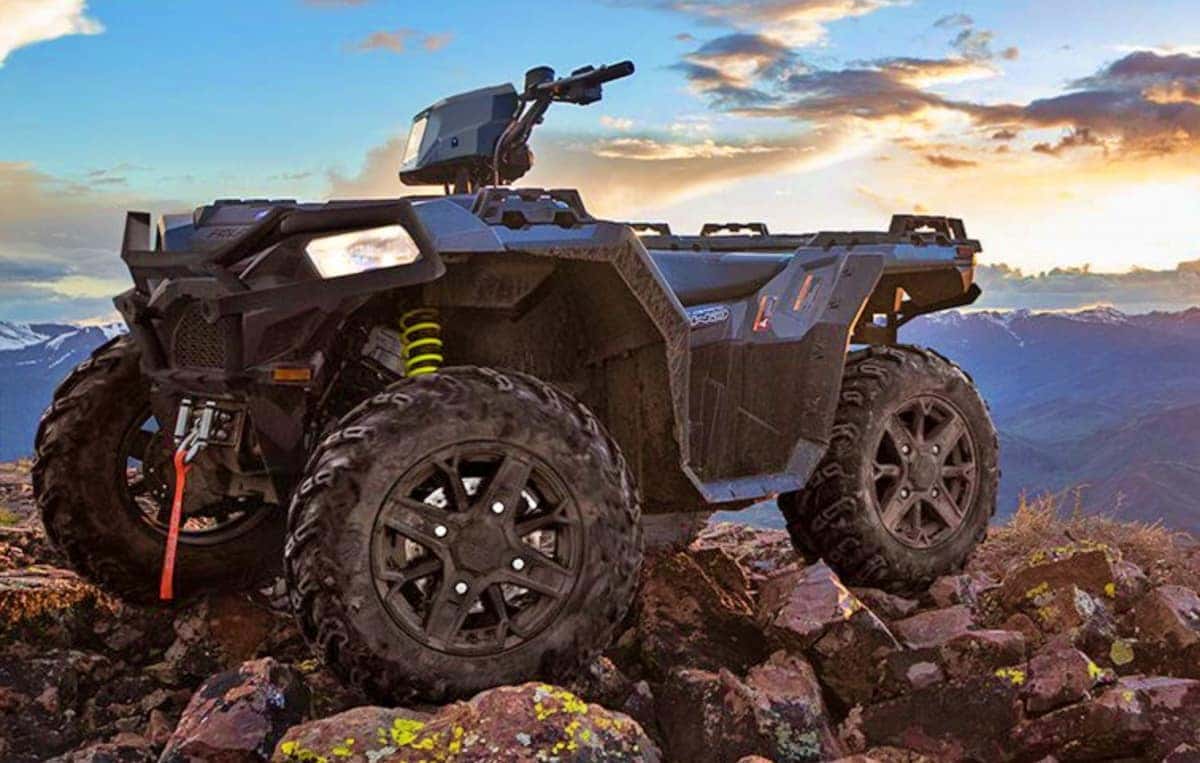 What is a UTV?
UTVs, with stands for "Utility Terrain Vehicle", also called side-by-sides (SxS), boast bucket or bench seats and can accommodate two, or up to six people. UTVs are much bigger than ATVs and have a standard steering wheel, seat belts, and a roll cage. Some also come with factory roofs.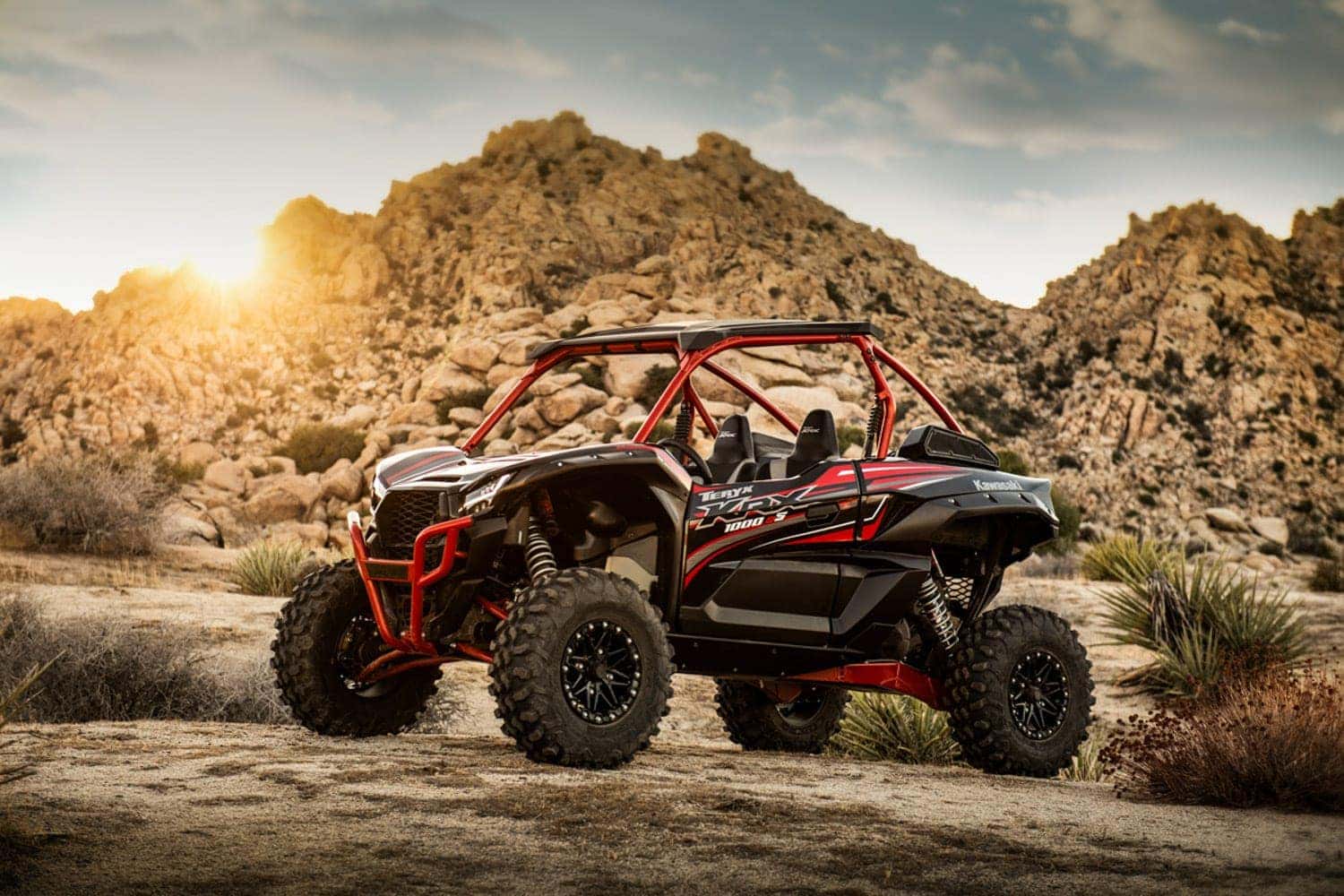 The Pros:
Steering: Thanks to its steering wheel, controlling a UTV is a breeze. If you can drive a car, you'll definitely be able to ride a UTV. Most come with power-assisted steering and won't jerk if you are on unstable rocks or trail ruts.
Plenty of seats: UTVs can comfortably accommodate up to six people, like the Yamaha Viking or Ranger Crew. While you can still enjoy the trails alone, you also have the option of bringing your family or friends along for the ride.
Hauling: You can haul heavy loads with a UTV. In fact, many models come with storage or full bed, allowing you to carry more cargo.
The Con's:
More Expensive: UTVs cost much more than ATVs because of their larger size, larger engines, accessories, options, and seating options.
Maneuverability: Though still rough-and-tumble on the trail, UTVs aren't as agile as ATVs. Most UTV's can be as long as 12' and are a standard 50-60" width but some can be as wide as 72" with long-travel suspension like the Can-Am Maverick X3 Xrs.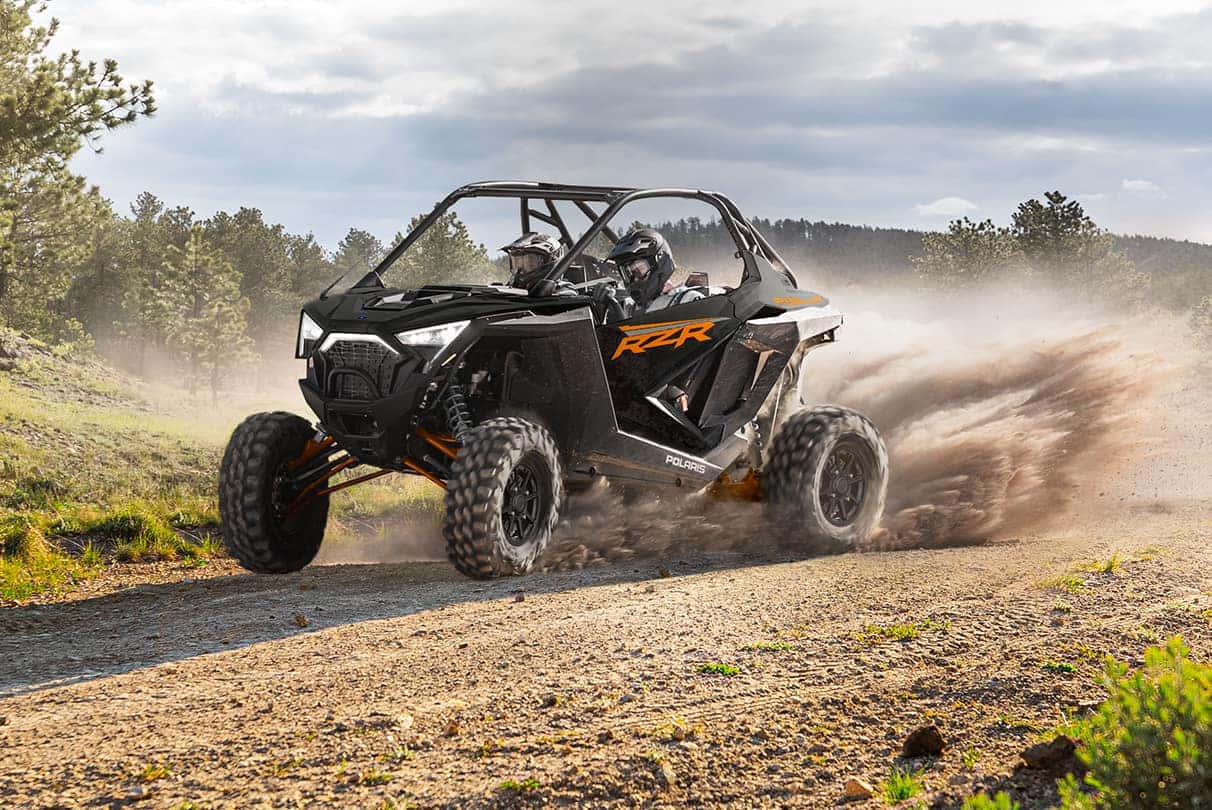 Which One is Right for You?
When thinking about if an ATV or a UTV is right for you, consider the following:
Size: ATVs are a lot smaller than UTVs. Do you enjoy riding alone or with others? Do you feel safer on a larger vehicle? Do you plan on hauling or carrying large loads with you?
Budget: What machine can you comfortably afford on your current budget? Do you mind spending $5,000 more for a bigger vehicle?
Lifestyle: Do you have a need for speed or do you enjoy taking things slow? Does customization matter to you?
The Bottom Line
When choosing an ATV or a UTV, it's wise to consider your budget, your lifestyle, and size preferences. While both vehicles are dominant on the trail, there are noticeable differences between these two four-wheeled machines.
Whichever one you end up buying, we can guarantee that you'll have loads of fun aboard it!