Beach Steals Buffalo TT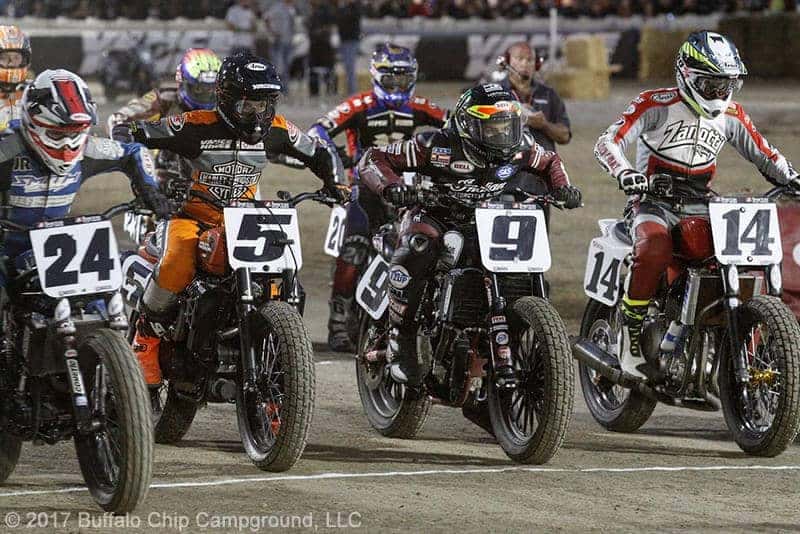 Bikes, babes, and beers. That is what bike week in Sturgis, SD is known for, but flat track racing is what started it all. A quick purpose-built track that puts fans against the fence line makes for a great time.
With a track that sees little passing due to the size, normally the early leader takes the checker barring catastrophe. However, the Buffalo TT is not your normally TT. High octane and a rowdy crowd have a tendency to bring excitement.
In the main event, Jake Johnson (Estenson Racing Yamaha) lead early on and looked to repeat win in Sturgis. Closely behind was a 4-person shootout for second; JD Beach (Estenson Racing Yamaha), Jarod Vanderkooi ( Harley-Davidson ), Jared Mees (Indian Motorcycle), and Bronson Bauman ( Indian Motorcycle ).
Passing chances were slim but were taken advantage of when they manifested. First opportunity came courtesy of Vanderkooi who lost 3 positions running wide. Beach aggressive nature payed off as he leaped past Vanderkooi then Bronson.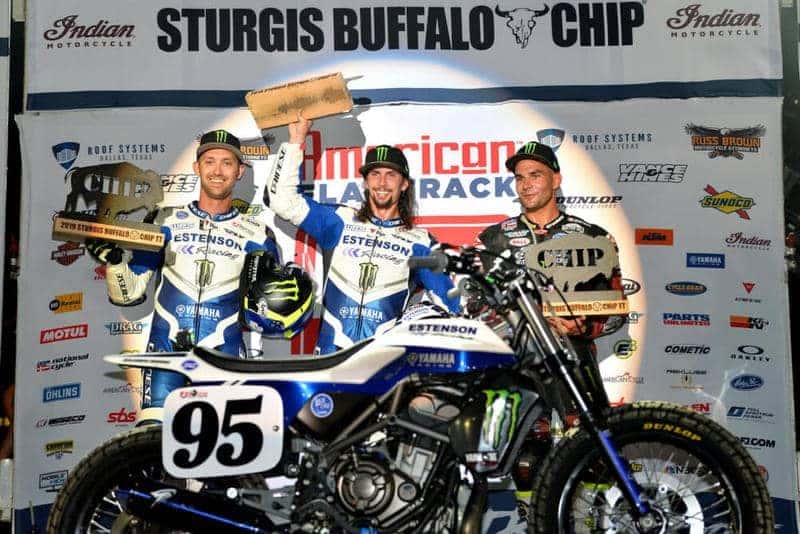 Beach aggressive riding continued with mounting pressure behind Mees who eventually gave way knowing that points leader Briar Bauman (Indian Motorcycle) was DNF following a crash in the back of the field.
Beach continued to turn up dirt tracking down teammate and first place Johnson. Johnson was able to hold off Beach but mechanical failure feet from the checker gave Beach the unlikely victory as he powered around Johnson.
After the race, "I have to thank the whole crowd for coming out. This event is awesome. And I've got to thank the whole Estenson racing team. They've been working really hard. We've got a bike that can go right, and I think we've proved it. And we have another chance at the Peoria TT, so we'll see what happen" (AFT).
Shaping the second half push was Briar's DNF and Mees' 3rd place finish. Mees cut the overall points deficit from 26 to 12.
Quick turn around as the next race is up the street at the Black Hills Speedway in Rapid City, SD on Aug. 6th.