Biketoberfest 2021
The 29th annual Biketoberfest took place October 14th-17th. During this event, every year motorcycle enthusiasts from all over the country gather together for this four-day rally to take advantage of the warm Florida weather, listen to live music, enjoy some motorcycle racing, and participate in rides that span miles with spectacular views. 
General Manager of RideNow Powersports Daytona Beach and Indian Motorcycle Daytona Beach, Mike LeFiles, welcomed the traveling hordes of excited riders with over 450 new and pre-owned motorcycles to show, purchase and accessorize for the busiest time of year. On-site operator, Lyle Kramper, stated "This year was fantastic, so many people from all over the world coming together and celebrating the 2-wheel way of life".
Widely referred to as the Southeast's best motorcycle rally, the bike shows, industry-leading vendors, and hundreds of custom builds make Daytona Beach's Main Street an absolute sight no rider would want to miss.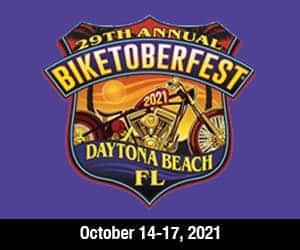 This was the first restriction-free motorcycle event since the pandemic started and around 125,000 visitors were in attendance.
Throughout the four days of partying there are numerous events and activities that occur, but as with anything, there are a few standouts.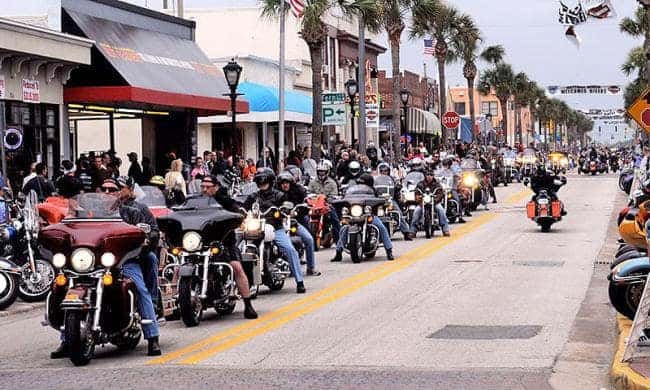 A must-see is the on-road Daytona International Speed Way races that are hosted by the American Sportbike Racing Association and The American Motorcycle Association. Not only are there races taking place at the speedway, but there are a number of vendors and displays to walk through as you enter. 
The Ormond Loop is a 23-mile ride that stretches from Birthplace of Speed Park to the Tomoka River basin. The ride is well known for the canopies of live oaks, ocean views, and muggy marshes. The ride is a nice break from the hustle and bustle of the crowds going on at Main Street.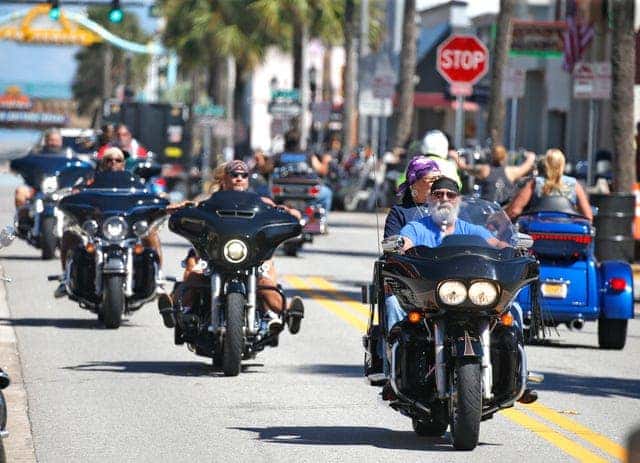 The Iron Horse Saloon is a must-see for those wanting to experience the allure of the old-school biker aesthetic. The outdoor stage is constantly filled with free live country and rock n roll music and overall it's just a great place to hang.
If this seems like your kinda scene then mark your calendars, the 30th Annual Biketoberfest will take place October 13th-16th, 2022. 
Check out our coverage from past years here.