Building Your Adventurous Life
"Most folks are about as happy as they make up their minds to be." – Abraham Lincoln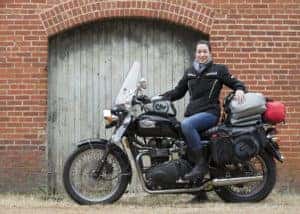 Our rides have taken us to stunning locations, far off lands, and grand journeys enough to fill our minds for a lifetime…but how can you continue the adventure, make it a more consistent player in your life or begin to live a more adventurous life?
This is exactly what helped to guide me into a journey that took me on the road for a year and over 53000 miles on 2-wheels.
When I returned, I realized I could have both a traditional life and an adventurous life with a few small adjustments.
The birth of the Adventure Financist began after speaking across the nation and realizing that the majority of questions I received after the events were related to finance, and the "how" behind my journeys. I speak about living an unconventional life, exploring your dreams, and getting out of your comfort zone. After multiple dealerships, expo, rallies, and corporate speaking gigs, it became apparent that my 15 years as an educator would blend beautifully in supporting others to grasp and hold onto a life of adventure.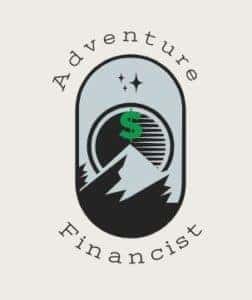 This week on August 13, 2:30 EST (11:30 AZ-MST) I will be hosting the Adventure Financist webinar to talk with you about financing your dreams. Adventure Finance – How to make big dreams an adventurous lifestyle.
Snag your spot today to get your link: http://www.danelllynn.com/adventure-financist.html
Join us for a live webinar to learn how to stop dreaming and start achieving a life of travel and adventure. Live life adventurously. Be ready to be inspired, learn new skills, and learn about the Ticket to Adventure course that we offer, and all in less than 40 minutes.
Whether your ticket is to take on a grand journey or to better use your 2-weeks vacation a year, we will provide ideas and course content to help you successfully lead a more adventurous lifestyle.
"The truth is that our finest moments are most likely to occur when we are feeling deeply uncomfortable, unhappy, or unfulfilled. For it is only in such moments, propelled by our discomfort, that we are likely to step out of our ruts and start searching for different ways or truer answers." – M. Scott Peck
It is in these moments when you desire more from your life that you hold the power to make it more…more passion, more exploration, more culture…the choice is within our grasp, we just have to take that first step and begin the learn and implement for a life that gets us out of our ruts and into the fast lane of our dreams.
I look forward to joining you and helping you find different ways to fund and finance your adventurous life. See you out there on the road, rubber side down, and in the digital world of adventuring.
Written by Danell Lynn, Guinness World Record Rider –www.danelllynn.com, @danell_lynn, @adventure_financist photos copyright: Danell Lynn, adventure Financist.