Buy And Bid Like The Dealers Do – With RideNow Auctions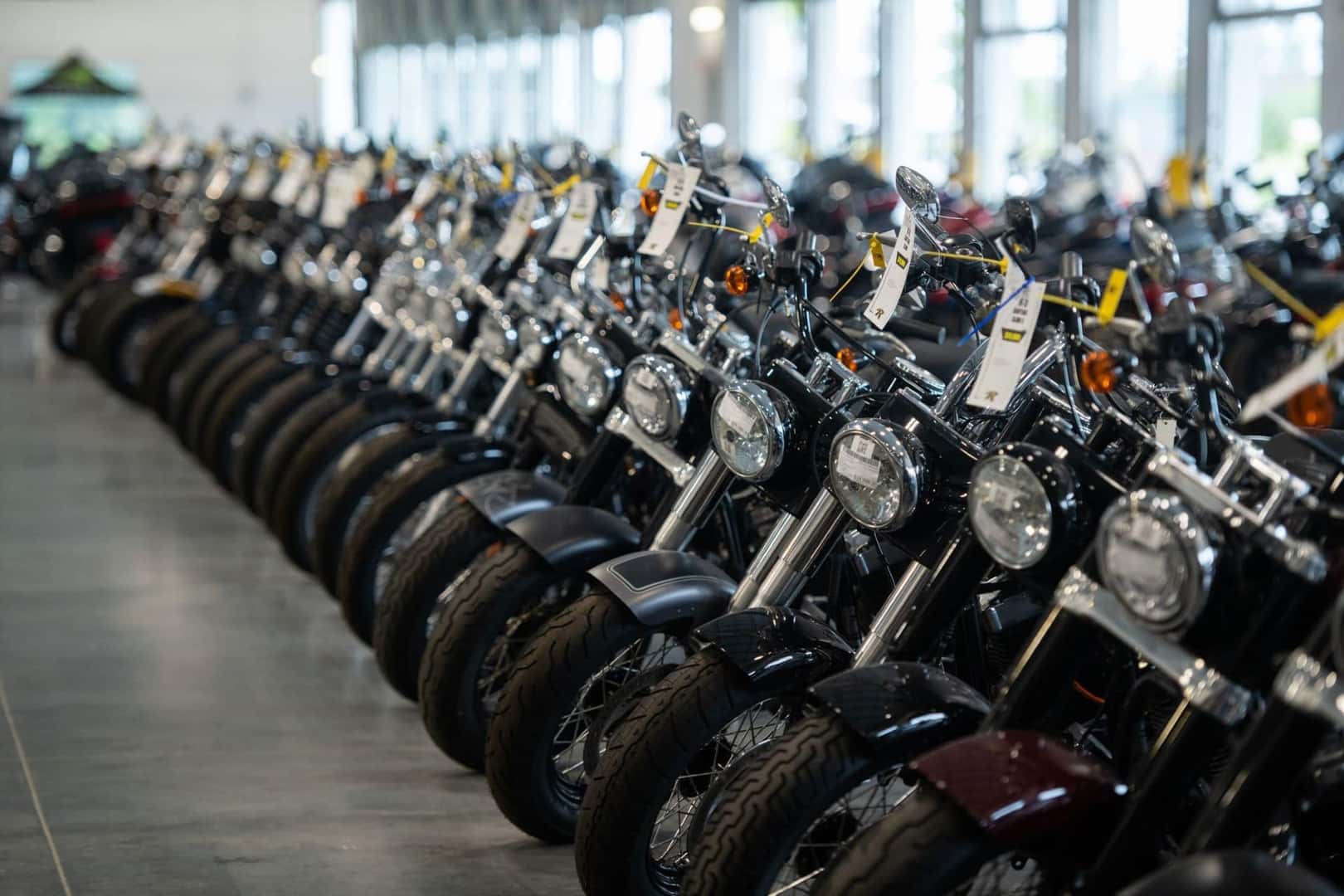 Are you a motorcycle enthusiast looking for a great deal on your next ride? RideNow, a RumbleOn company, is excited to announce the grand opening of the highly anticipated RideNow Orlando, Florida, store and we're kicking it off with an all-new, VIRTUAL LIVE auction. That's right, you can now buy like the dealers do and score big! Our motorcycle auction is going live Saturday, Dec. 10th at 11 a.m. EST. 
At RideNow Auctions, we have a wide selection of pre-owned motorcycles for every type of rider. Whether you're a seasoned veteran or just starting out, you'll find a bike that fits your needs and your budget. Our inventory includes everything from European speedsters such as Ducatis, to classic Harley cruisers, Hondas, and even various off-roading vehicles. 
The best part about RideNow Auction is that you can bid from the comfort of your own home. No need to travel to a physical auction location—simply sign up, log in and start bidding and winning! Our easy-to-use online platform makes bidding on your favorite bikes as simple as possible. 
Watch as the bidding heats up and place your bids in real-time to secure the motorcycle of your dreams. Plus, our online platform allows you to bid from anywhere in the continental U.S., meaning you can participate in the fun even if you're not based near our RideNow Orlando location (our auction's anchor location). 
What sets us apart from the rest, is that we are offering quality bikes at dealer prices, to the public. All of our bikes are thoroughly inspected by our team of experts before they go up for auction. This means you can bid with confidence, knowing that the bike you're bidding on is ready to hit the road. 
Additionally, we offer financing options to make it even easier for you to purchase your dream motorcycle. Simply apply online and get approved in minutes, so you can skip the waiting and buy your dream bike now! Further, if you're looking to upgrade your ride, you can trade it in online and apply its value to your bid. 
Everyone gets a chance to buy at dealer's prices with no fees to join, bid, or win! Now it's easier than ever to ride away with a deal of a lifetime! Bidding starts now, with a live auction on December 10th at 11 a.m. EST. Many of our bikes are sure to go quickly, so don't miss out on your chance to score a great deal on a top-quality motorcycle. 
Visit ridenowauctions.com and start bidding on your perfect bike today! Be sure to check out our online catalog before the auction begins, to see all of the amazing bikes that will be up for grabs. 
Whether you're in the market for a sleek sport bike, a rugged off-road machine, or a classic cruiser, you'll find it at RideNow Auctions. So don't wait, sign up today and take home your new ride in no time. Happy bidding!