Join Adventure From Your Home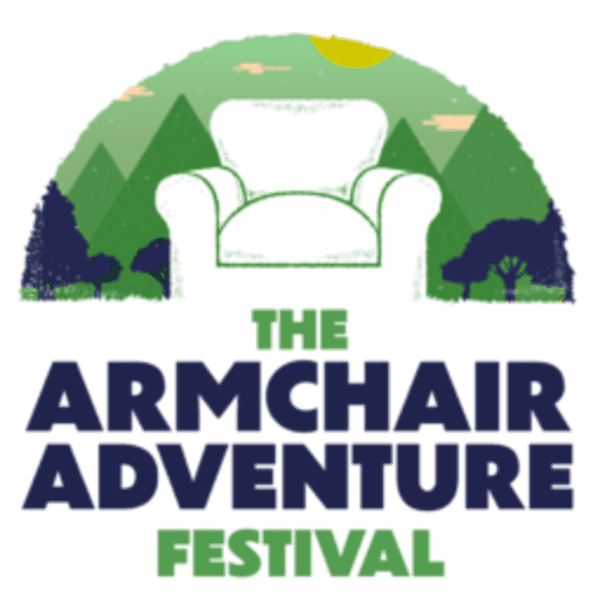 It does not take long to get lost in your dreams while sitting on your sofa or recliner, made even easier by,
The Armchair Adventure Festival
that took place over the last weekend in April.
Venture into your minds eye of dreams, of grand adventures, of making an explorer's life a reality. It can be done and put together for an impressive lineup was this festival to inspire such adventures.
Brought to you by the Guinness World Record duo of The Sidecar Guys, Matt and Reece, are adventurers in their own right. Taking on 35 countries and 5 continents with a "Honda SH300I Scooter and homemade sidecar to some of the worlds harshest environments."
It is fitting that during this time of lockdown, adventurers would find a way to make a journey out of virtual exploration. Hosted by this pair of "normal guys who thought up the idea to circumnavigate the globe on a scooter with a sidecar back in 2015. At the time, we had absolutely no idea how to ride a motorbike, let alone how to drive a scooter with a sidecar around the world."
With the Armchair Adventure Festival their goal was to provide a free festival filled with top adventurers, panel discussion featuring 'all kinds of adventurous topics and some of the most exciting adventure films out there.
Broadcast live (and on review after) you can get inspired by the likes of Elspeth Beard, Sam Manicom, Steph Jeavons, Charlie Boorman, Ted Simon and more. You may know some of the names and with a full list of 2 ½ days I can guarantee you will be introduced to at least one journey, one adventurer that you did not know before.
Although it was live streamed, there are selected clips available through the SideCar Guys YouTube Channel and one of the recorded chats is now up. Meet Steph Jeavons – the first person to circumnavigate the globe and ride a motorcycle on all seven continents.
Hear about this amazing journey that took her 4-years to complete, but there is more…she then came home to lead the first all-female team of motorcyclists to Everest Base Camp. (https://youtu.be/3SOYuLfg-bE)
Stay tuned as more recordings are released each week. What a great way to spend a few hours laughing and enjoying the recollections of adventures past that will inspire journeys of your future.
Watch them one at a time as they edit and release them on their YouTube channel to inspire other riders. Or binge watch and go to sleep with dreams of new lands and awake reinvigorate for the days we can again for rubber to the pavement.
Continue to be a hunter for experience, for knowledge, for adventure. See you out there on the roads again soon. Stay safe, healthy and embrace the armchair adventures at your doorstep.

Find more about the duo here:
@thesidecarguys
Find more about the festival here: https://armchairadventurefestival.com/watch/
Written by Danell Lynn, Guinness World Record Rider – www.danelllynn.com, @danell_lynn
Photo copyrights The Sidecar Guys (Matt & Reece), & The Armchair Adventure Festival