Chasing History- Southern AZ Day 1
Believe it or not, Arizona is a vast ecosystem.  It is full of tall trees, cactus, deep canyons, rivers, creeks, and mountain peaks. Add onto the scenery, a lot of history: Native American history, Spanish history, and Wild West history.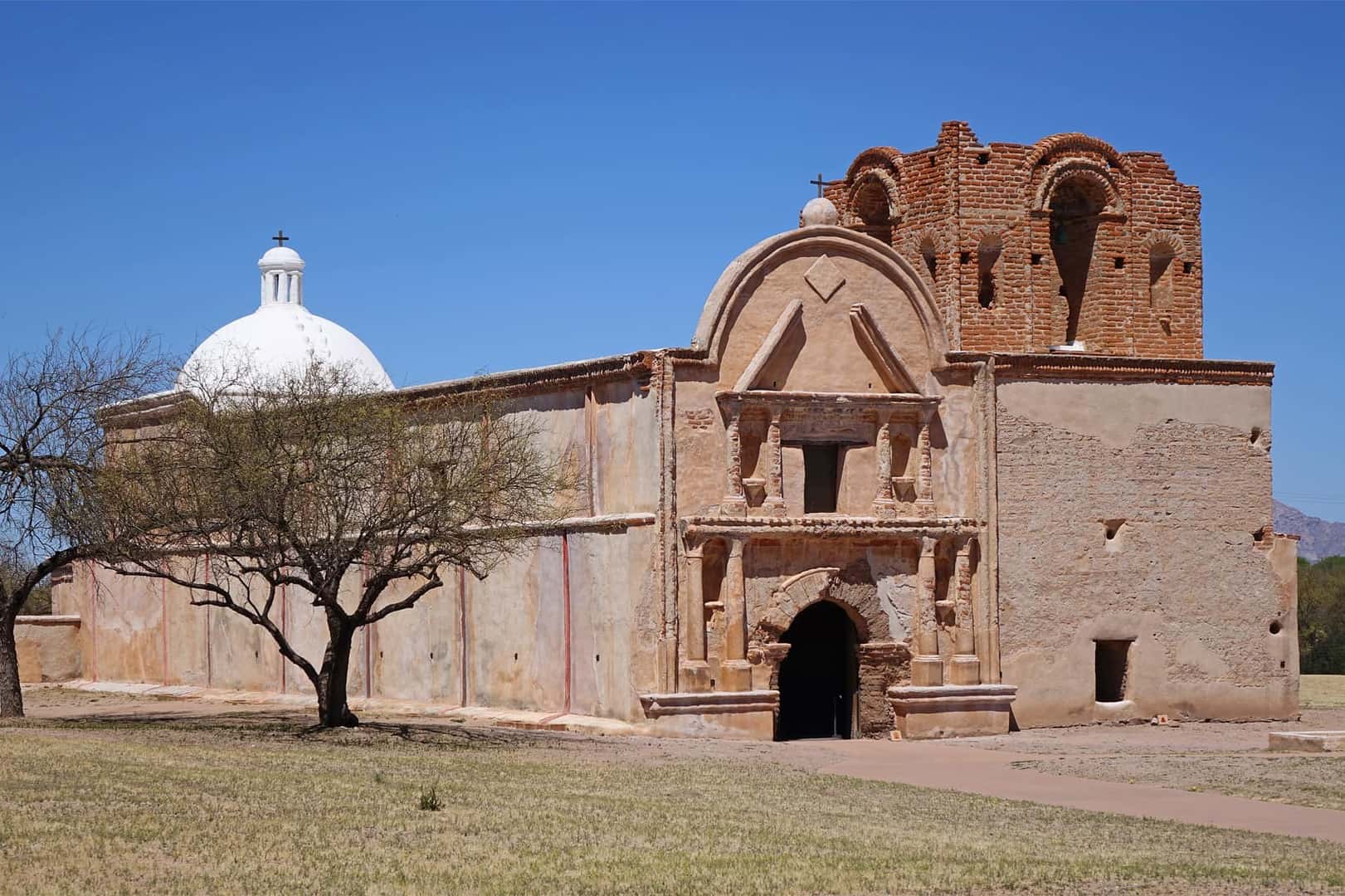 For most of our trips, it would be just my cousin-in-law Travis and I out riding. However, for this trip, we invited Travis' brother Kevin to join us. We planned a trip to the most southern parts of the state, to explore the scenery and the history.  Normally, we would be sitting down in a restaurant having lunch as we created an outline for the trip, but with covid, we did a lot of planning digitally and through Zoom. We mapped out a four-day ride, a big loop that covered over 600 miles with a mix of dirt roads, jeep roads, and pavement. This route can be done on two wheels or four wheels, and even adapted for a pavement-only loop.
Our jumping-off point was Overland Cruisers in Sonoita Arizona. Sonoita is nearly an hour southeast of Tucson, nestled in the rolling hills that make up one of Arizona's wine regions. Day one took us from John Wayne movies to early Spanish history, a couple of mountain passes, and a great campground at the end of 160 or so miles.
We left Sonoita and headed east a couple of miles, then turned north to our first historic stop, Empire Ranch. Empire Ranch is located on the Las Cienagas Preserve, a sprawling preservation area. One story of Empire Ranch was that John Wayne was sitting out by a pool on the property and mentioned that they should make some films on the property. And so they did. There were over 47 motion pictures filmed on the ranch including scenes from the movie Oklahoma.
From Empire Ranch, we headed west, over the Santa Rita Mountains through Madero Canyon to the town of Tubac and the Spanish Mission San José de Tumacácori.  The mission was established in 1691 and relocated to the other side of the Santa Cruz River around 1750. It was declared Tumacácori National Monument by President Theodore Roosevelt in 1908.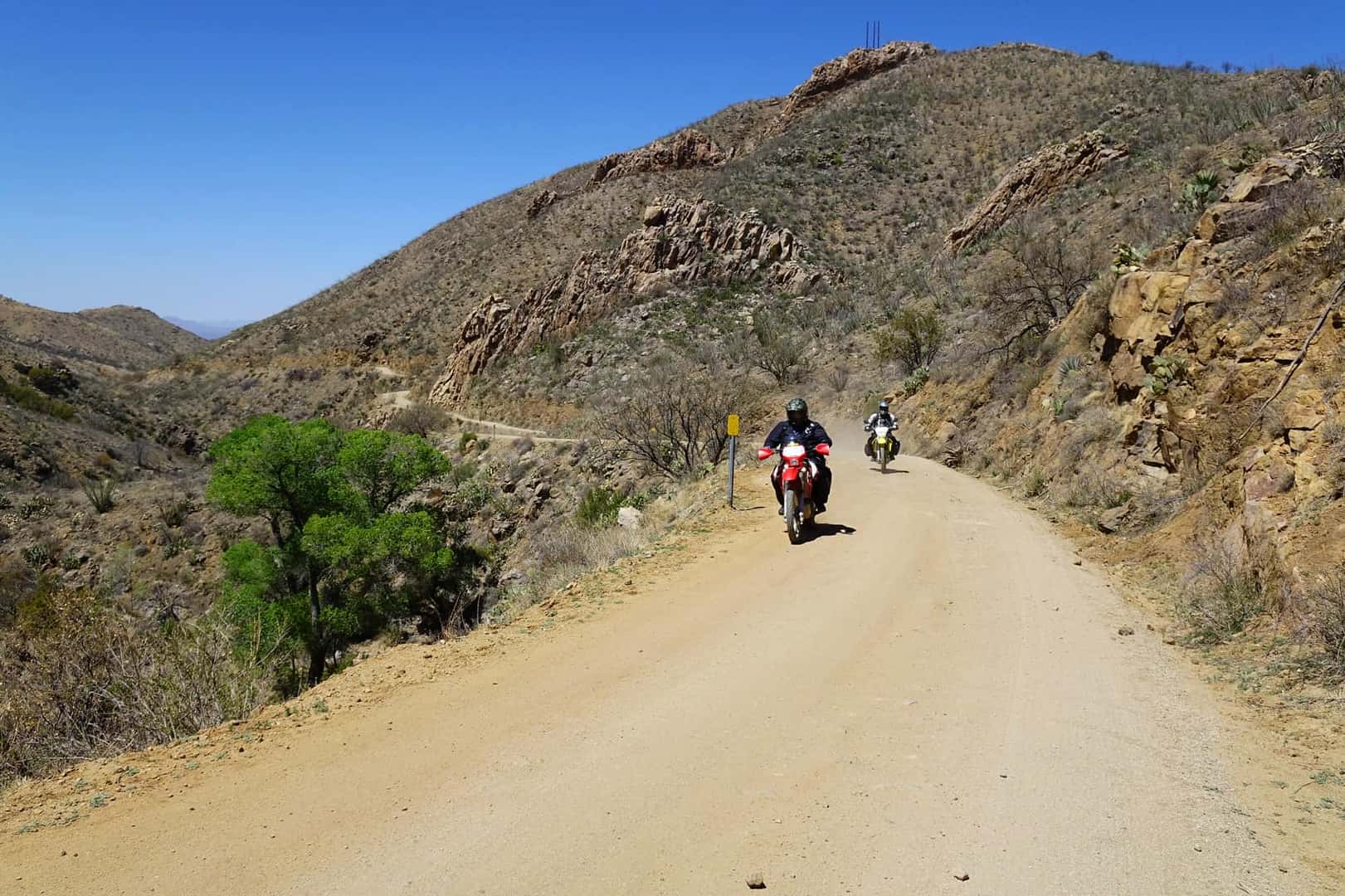 Heading out from Tumacácori, we stopped for gas and grabbed a quick bite to eat before a long haul over the Patagonia Mountains, to Sierra Vista through the southern route.  On this route, we stopped at the Fray Marcos de Niza monument near Lochiel and then headed northeast toward Parker Canyon Lake.
Travis did a great job on the route as he routed us off the main dirt road onto a very fun two-track that eventually reconnected with the main road. As we got near Parker Canyon Lake, we headed back southeast and rode through the Coronado National Monument, crossing the mountains over the Montezuma Pass.  The east side of Montezuma Pass would have made some great pics, but we got there a bit too late and we were chasing the sunlight. We hightailed it into Sierra Vista, then head up into the Huachuca Mountains to the Reef Campground.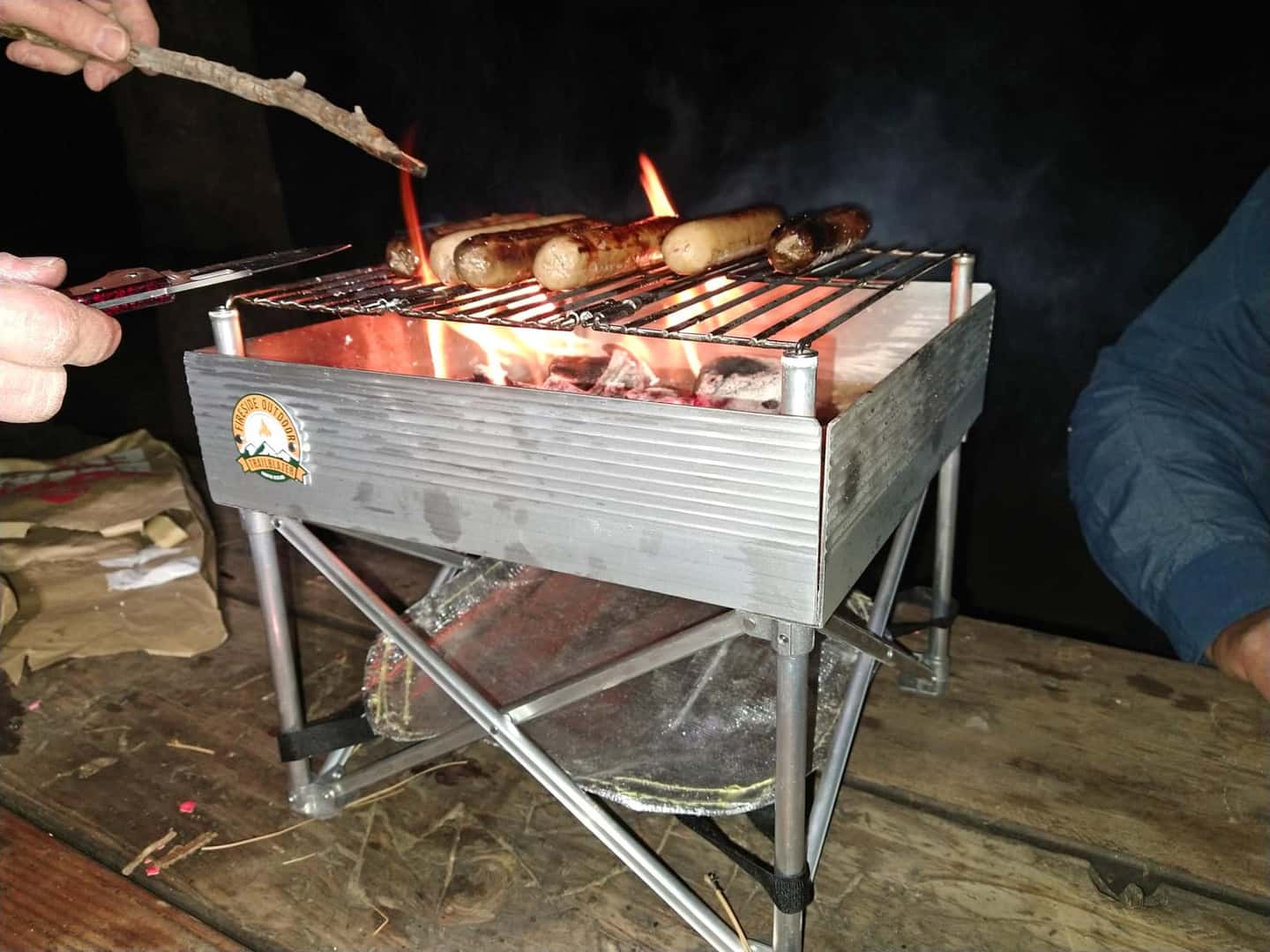 We had just enough light to set up our camping equipment. As the sun went down we started our campfire in our Fireside Outdoors Trailblazer portable fire pit/grill, threw on some brats, and had a great dinner. The fire pit was easy to carry and worked great for the fire and for the grill. It was a great way to end day one.
Follow us on Instagram and Facebook @GoneFishingDualSportAdventures and @GasStopGourmet