Chasing History- Southern AZ Day 2 – The Wild West
On day one, which you can read about here, we started in Sonoita. In a counter-clockwise fashion, we rode by Empire Ranch, Madero Canyon, Tumacácori  Mission, Rio Rico, over a couple of mountain passes and into Sierra Vista where we camped at the Reef Campground high up in the Huachuca Mountains. As we rode up to the Reef Campground, the road just kept climbing and climbing. We noted some spots that should be scenic for when we headed back down in the morning.
Day two took us from Sierra Vista, zig-zagging through some historic towns, and we ended up in Douglas on the southern border. When morning came, we tested a new recipe for breakfast tacos, packed camp, and headed out. The view of the Sierra Vista area from the mountains was amazing, we could see where we were heading for our first stop, as well as the mountains in the distance that we would be riding around to end day two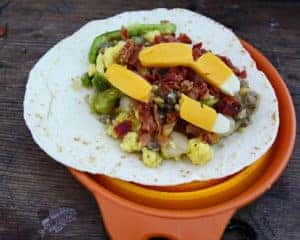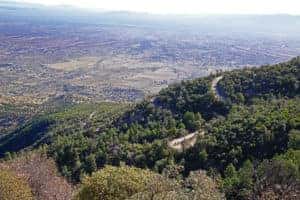 While day one featured some old Spanish history, day two was about the Wild West and the mining history of Southern Arizona.  We stopped in Sierra Vista to gas up and then head toward Tombstone Arizona. On the way, we made a quick stop at a small monument that recognized an event called the Battle of the Bulls. In the 1800s, the longest military march in U.S. history passed through this area, and the only shots they fired during the march happened at the Battle of the Bulls, at stampeding cattle.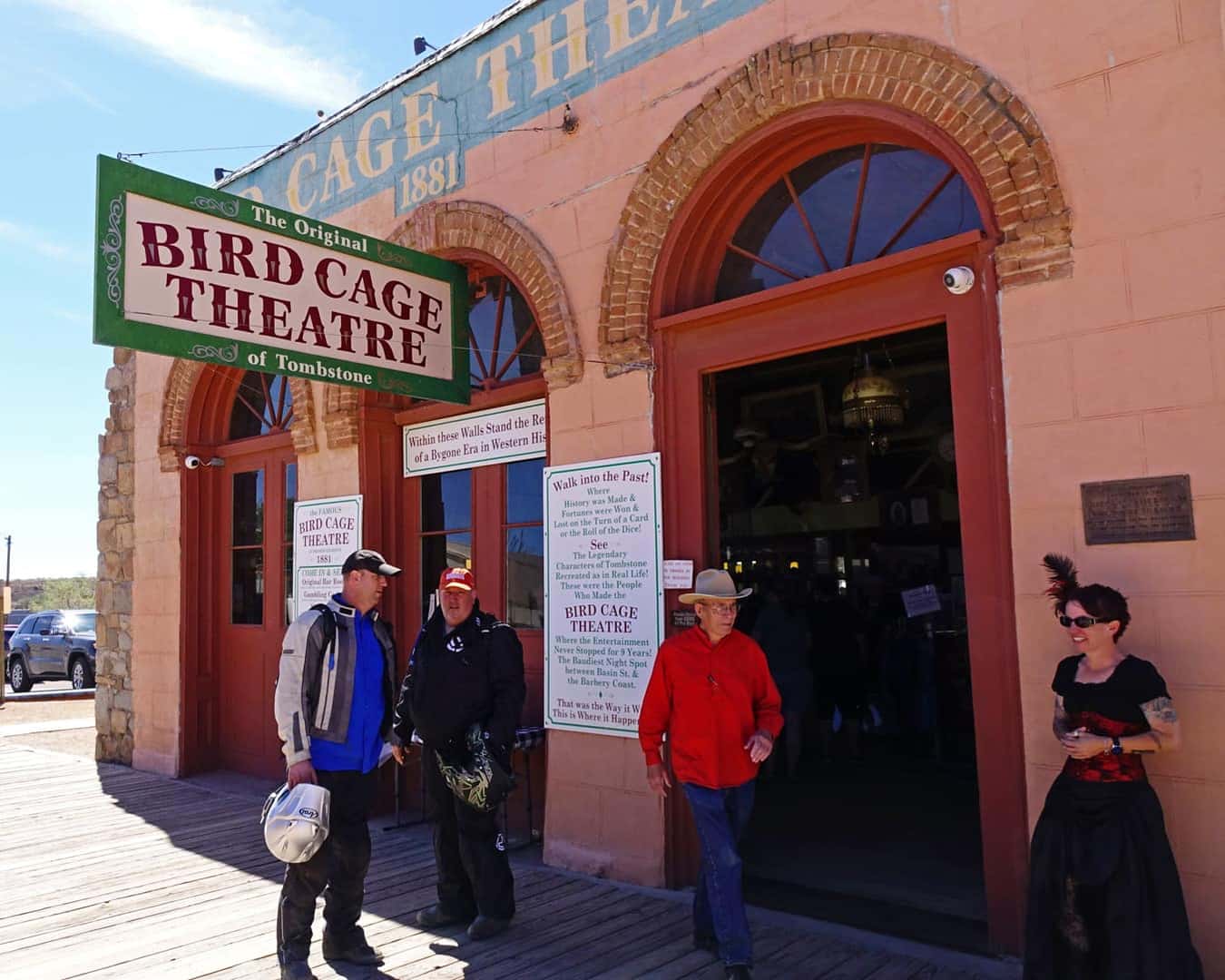 We then headed down the road a few miles to Tombstone to see some Wild West history. Most people know Tombstone from the western movies with its name, but before the gunfight at the O.K. Corral, it was a town built for mining and cattle ranching. We checked out the Good Enough Mine, which is the silver mine that created the town of Tombstone. We spent an hour or so walking in some of the same places as the famous Wyatt Earp and Doc Holiday walked.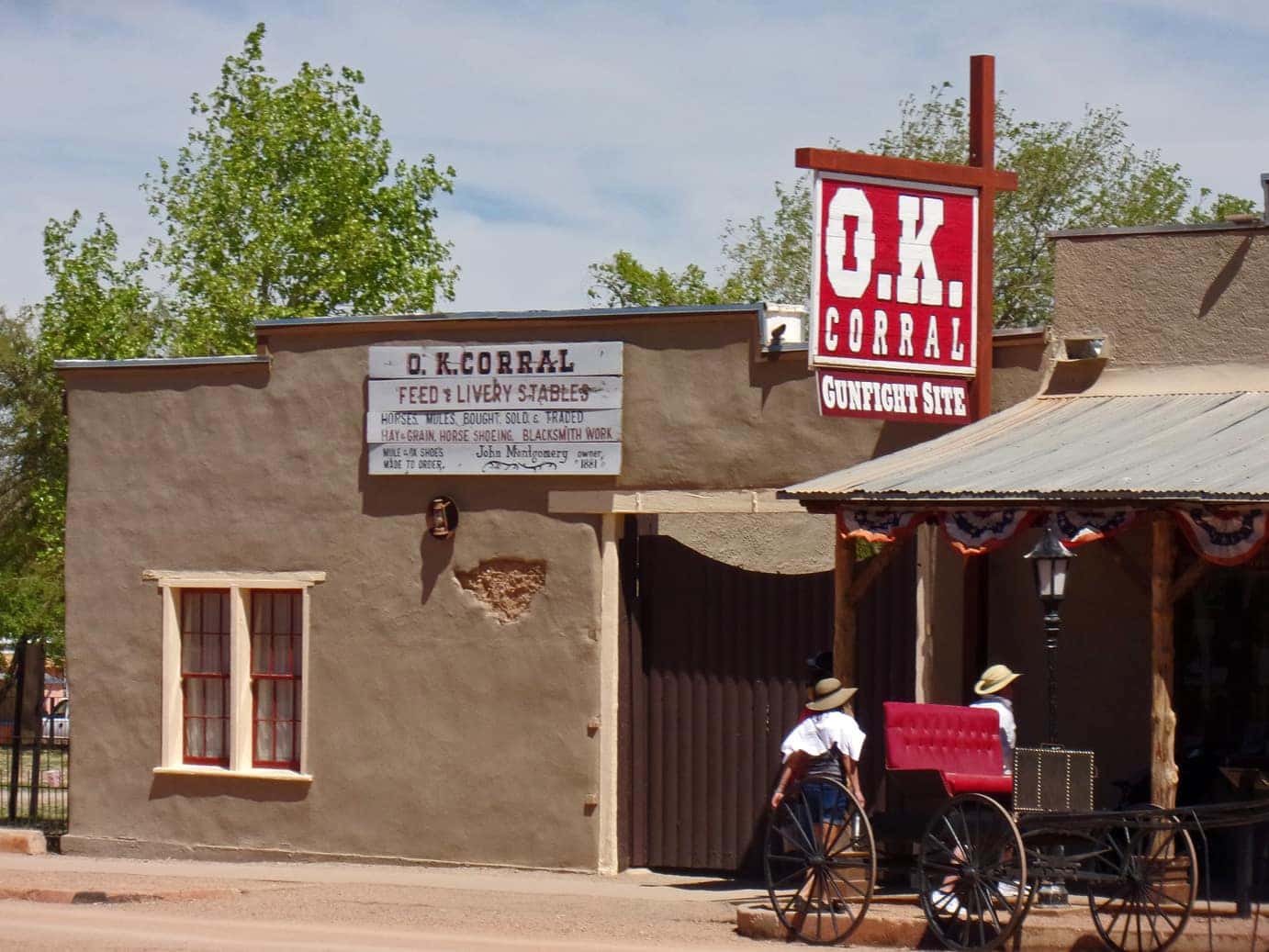 From Tombstone, we headed east to the ghost town of Gleeson, we saw some of the old buildings and then headed for our lunch stop in Elfrida. After a quick Gas Stop Gourmet teriyaki beef and noodle lunch, we picked up our route to Bisbee. Again, Travis pulled off some great route finding and we jumped on a dirt road named "High Lonesome Road." This was a very straight road through a bunch of nowhere, but with some washes crossing the road every so often, it made for a fun section. High Lonesome Road ended at Highway 80 and we took the highway into Bisbee.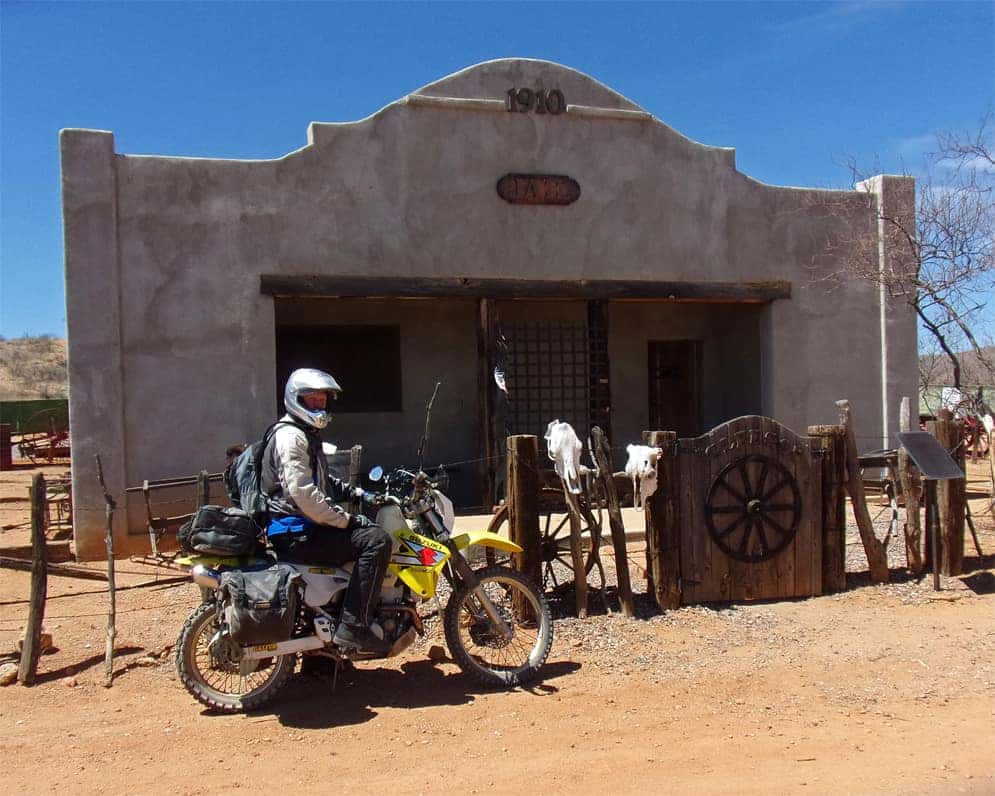 Bisbee was a copper, gold, and silver mining town and the Copper Queen Mine was one of its main claims. One of the area attractions is taking a tour of the old mine. In the early 1900s, open-pit mining was introduced to handle the copper demand. In its heyday, Bisbee was one of the richest cities in America. Now it is a great artist community with galleries and great historic architecture.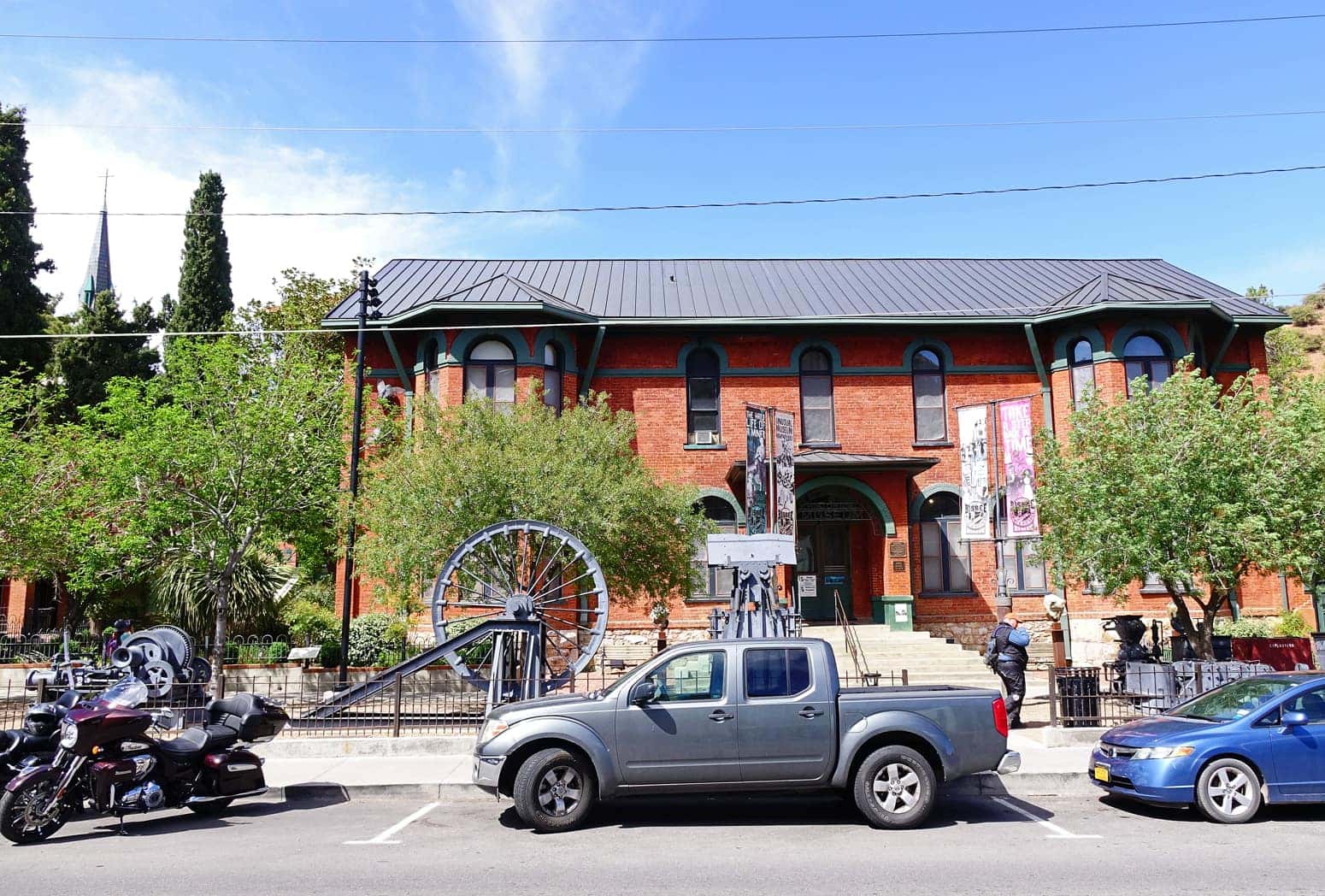 From Bisbee, we made a quick stop in Lowell, got gas, and headed for Douglas. We had two options for routes to Douglas, one was a bunch of highway miles, and the other was to take some jeep roads that connected to the border road. We chose the latter as it added a lot more dirt miles of which we prefer. After riding a number of miles along the new border fence, we ended up in Douglas, where we decided it was a motel night. We wrapped up the day with some great burritos from El Chef in Douglas.
Follow us on Facebook and Instagram @gonefishingdualsportadventures and @GasStopGourmet