Chasing History- Southern AZ Day 3 – Monuments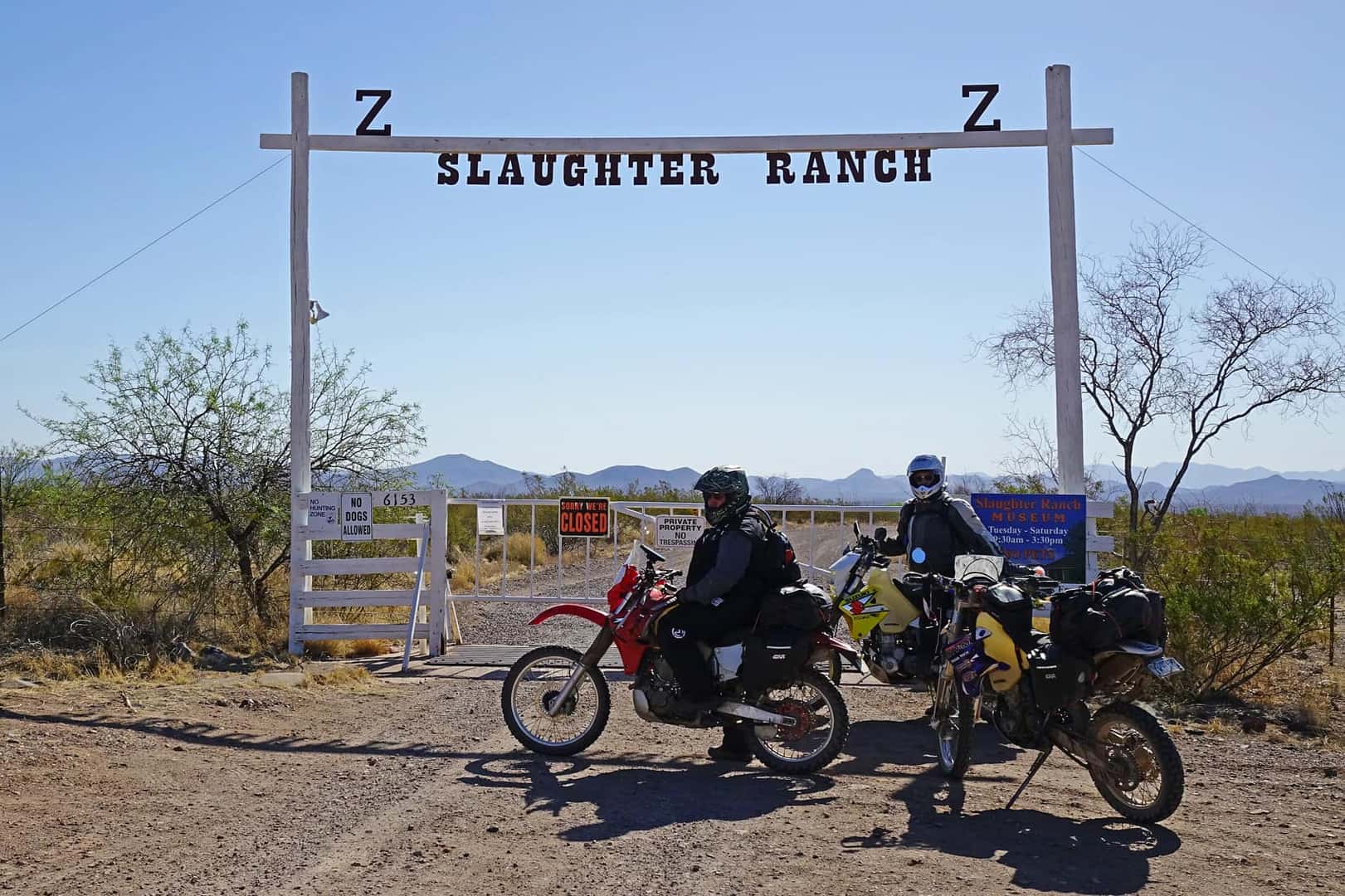 Day one was full of missions and day two mines and the Wild West, day three was to be a day of traveling to places of historical people and a national monument. It would be our longest day with the longest stretch between gas stops, pushing to the edge of our mileage abilities. We grabbed a quick breakfast as we gassed up the bikes, then left Douglas by heading due east, to the John Slaughter Ranch.
John Slaughter or "Texas John" was a lawman and cattleman in the Arizona territory around 1870. Check out his history. Based on his bio, he is what I think of when I imagine the Wild West.
From the ranch, we headed northeast towards Skeleton Canyon. Skeleton Canyon is where Geronimo surrendered to the U.S. Military. Unfortunately, we could not stop and find the actual marker where he surrendered because I had some bike issues. About a mile from Skeleton Canyon, I went to pull in my clutch, felt a pop, and saw the cable barrel fall out of the clutch lever; a broken clutch cable. As we were moving, I kept on the route and decided not to stop the bike until we had to, carefully shifting through the gears without a clutch.
As we headed out of Skeleton Canyon toward the Geronimo Surrender Monument on Highway 80, we came to a locked gate. Though a dirt road, we were on what looked to be a public road, but apparently it was on a private ranch, as evidenced by the locked gate. I had to stop my bike and deal with the broken clutch cable.
As we looked for a possible way around the gate, a local neighbor drove up; checking to see what spooked his horses.  We chatted for a bit and then Travis asked him if he had some hose clamps we could have to try and band-aid the clutch. While he was getting some hose clamps, we decided that there was barely enough room to slide the bikes under the gate. When he got back, we fixed the clutch and headed out. (Check out my previous broken clutch story)
Our new friend gave us some warnings about the illegal activities that occur in this part of the state. As we headed through our next mountain crossing, those warnings were top of mind. We crossed the base of the Chiricahua Mountains on Rucker Road, which was a fabulous route with excellent scenery. We then jumped on the pavement to our next stop, the gas station at the Mustang Mall in Sunizona.
At this point, we were getting pretty hungry, but we had made some lunch plans that we wanted to keep. We grabbed a quick snack and zipped off to our lunch stop.  We wanted to have lunch with Johnny.  If you haven't read the stories of Wyatt Earp or watched one of the movies about his days in Tombstone, you might not recognize the name Johnny Ringo. Well, our lunch stop was at the gravesite of the famed outlaw and enemy of Wyatt Earp.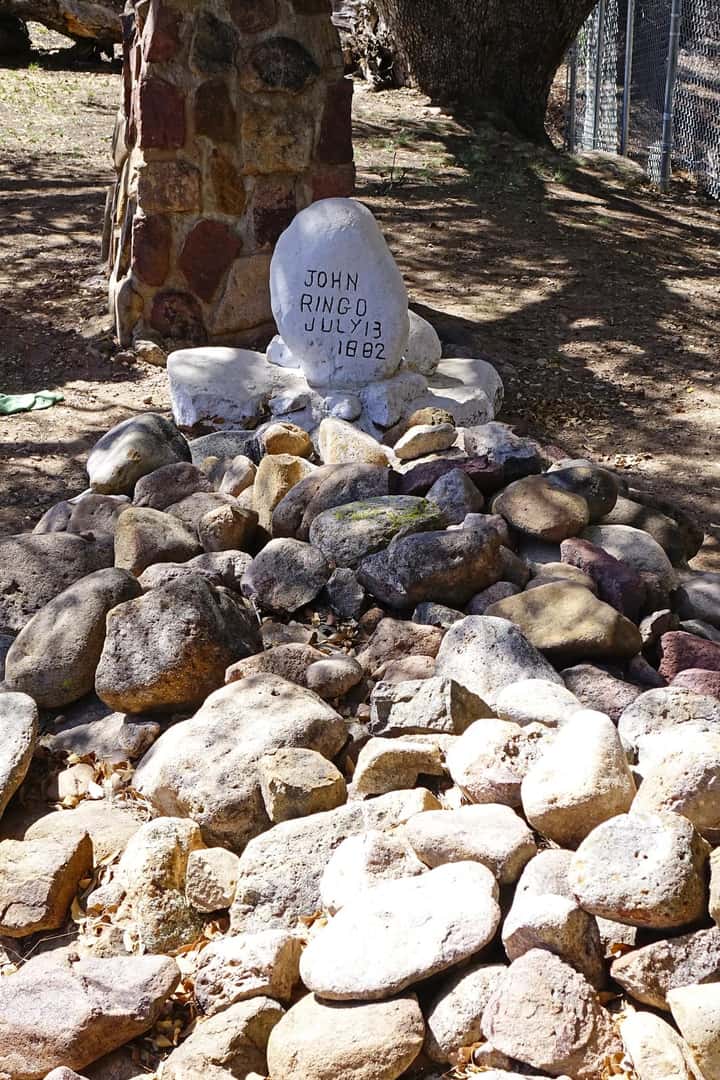 After lunch with Johnny, we traveled up the highway to make a short visit to the Chiricahua National Monument. This national monument has some amazing rock formations and great hiking trails. There are also a number of campsites, but this was not our camp spot for this day.  We still had another 70 miles or so to go to our stop for the night in Wilcox.
We left the Chiricahua National Monument and made another quick stop at the Fort Bowie Historical site and then hit the pavement for the long ride into Wilcox. We got to the campground, set up our tents, and then prepared one of the special Gas Stop Gourmet meals:  pepperoni pizza pasta. We then crashed for a good night's sleep.