Chasing History- The Honeymoon Trail Part 1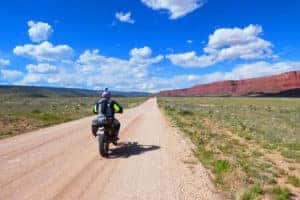 In the late 1800s, there were no adventure motorcycles. If you wanted to go for a ride, it was on a horse.  If you wanted a four-wheeled overlanding vehicle, it was a covered wagon. Trips that take us hours, took days and even weeks. Newlyweds weren't jumping on a flight to Maui, honeymoon trips weren't as common as they are now, or were they?
In Arizona, the early settlers would travel from the Phoenix area to St. George Utah to get married in their temple,  it was a long and challenging trip. One of the obstacles they had to deal with was crossing the Colorado River.
There was one spot in particular that caused the most challenge, Lee's Ferry. They would cross Colorado at Lee's Ferry, work their way around Vermillion Cliffs, and then head over the mountains to what is now Kanab Utah. They would then continue on through Pipe Springs Arizona, over the plains along the Arizona Strip until they reached Hurricane Cliffs.
The cliffs spanned close to a hundred miles and they found one small canyon down in which they built a small but steep road. They followed Pearce Wash into St. George Utah.  The travelers would then get married, and return to Arizona, causing the route to become known as The Honeymoon Trail.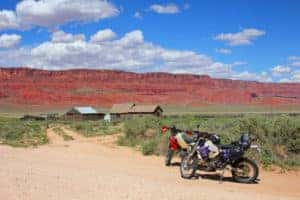 After learning about this history, and knowing how rugged and remote this part of Arizona and Utah is, I was curious to see if we could ride it. After much research, my riding buddy and navigator, Travis, was able to find the route and map it on GPS.
Many of the original Honeymoon Trail travelers started in Snowflake Arizona and traveled up through the Navajo Community to Lee's Ferry. Those from Phoenix traveled north and also had to cross the Colorado at Lee's Ferry.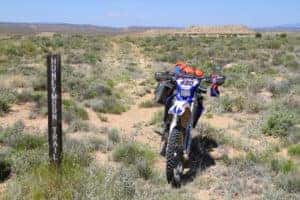 Because of limited time, we decided we would start at Lee's Ferry.  This would be a 180-mile two-day trip, 90% of it being off-road, and we didn't know if the trail would actually still be there.
We headed out on a brisk spring day with clear skies and amazing scenery: red cliffs, old ranch houses, fun dirt roads, and even some historical markers on the trail.
On day one, we rode from Lee's Ferry following the trail around Vermillion Cliffs. We then headed north, up House Rock Road. On House Rock Road we stopped to check out the Condor nesting area and an old ranch house. We then headed west over the mountains into Kanab Utah.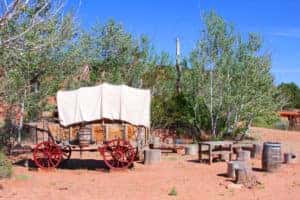 We grabbed some food in Kanab, then went south to Fredonia Arizona, and turned west over to the Pipe Springs National Monument. The monument has an old fort built around a natural spring that was the water supply for people that lived in the area as well as a water stop for those on the Honeymoon Trail.
We took some time to tour the fort and visitors center and learn more about its history.  Interesting fact; it had the first telegraph in Arizona.
As the sun started to fade, we headed to a nearby campground and set up camp, wrapping up a great first day of our adventure.
Follow our adventures on Facebook and Instagram @gonefishingdualsportadventures
Pipe Springs National Monument: https://www.nps.gov/pisp/index.htm