ENDUROCROSS ROUND 3 – Reno, NV
Webb Takes Nevada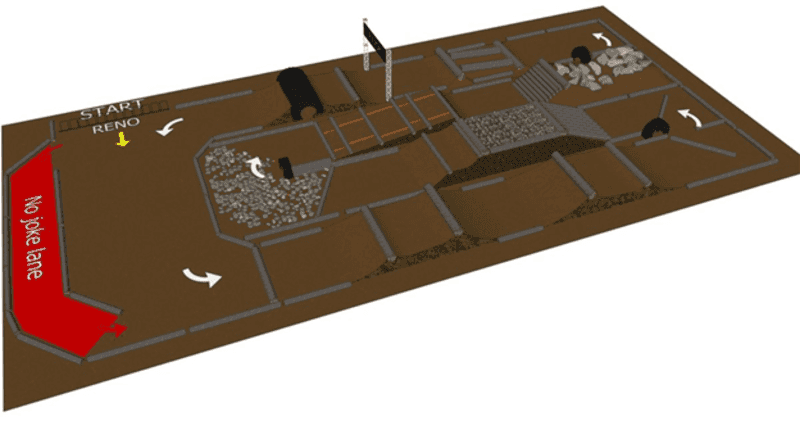 Despite stumbling in last week's race in Costa Mesa , Cody Webb (KTM) bounced back in a not so easy way.
The night started off with rival Colton Haaker (Husqvarna) looking to build upon last week's win. He had the fastest hot lap time, and won the first two pro class heat races. However, Haaker didn't receive the invite to the main event after forgetting to take the No Joke Lane. Instead, he had to go the Last Chance Qualifier, and was able to qualify.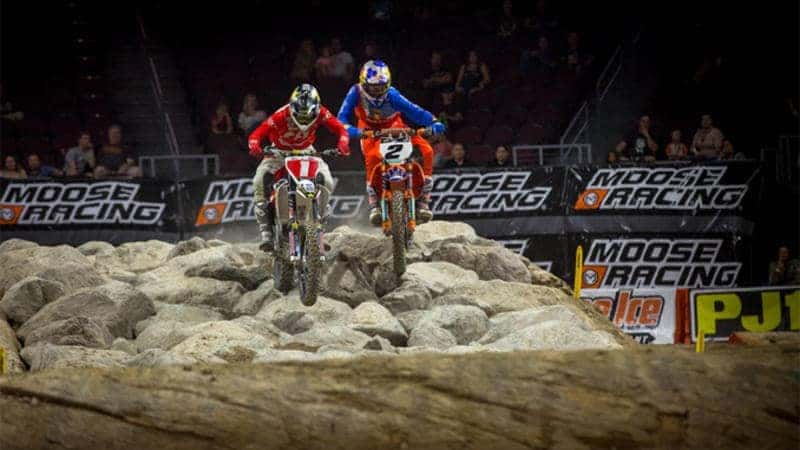 Haaker said after the race, "The mistake I made in the heat race (missing the No Joke Lane), it was easy tonight and I was so focused on the track that I just forgot to hit it. In the main, I got an okay start and got to second pretty quick and tried to close on Cody. He was so good in the Matrix and jumping into the rocks that he was putting a couple of seconds on me there. I think I was making up time on the rest of the track but not enough" (EnduroCross).
In the head to head matches, Cody Webb had the chance to earn some much-needed bonus points on points leader Haaker, but he was unable to capitalize. However, in the main event Cody Webb went head to head with Trystan Hart (Husqvarna), with Hart getting the better of him.
In the main event, Cody Webb got back on track finishing 1 st , rival Colton Haaker finished 2 nd , and Ty Tremaine finished 3 rd (Alta). Tremaine's 3 rd place finish marks the first podium finish for an electric bike.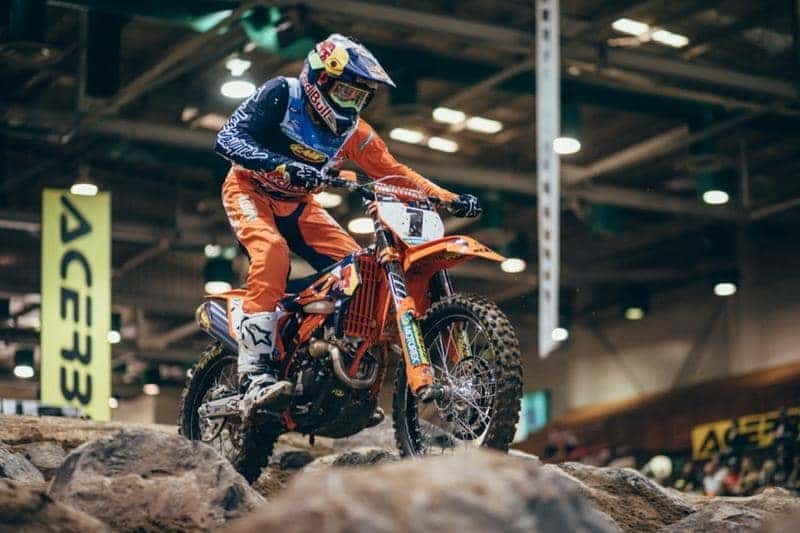 After the race, Webb said "Reno was much better than last weekend. With the injury earlier in the year, I was behind and trying to rely on talent and that wasn't enough. So I spent all week with Trystan Hart, Cooper Abbott, and Cody Miller riding motos to get my intensity back and that helped" (EnduroCross).
With just three events to go, Webb and Haaker are tied with 73-points. They have a 20-point lead on 3 rd place Ty Tremaine.
Next event is October 27 th in Everett, WA.