ENDUROCROSS ROUND 4 – Denver, CO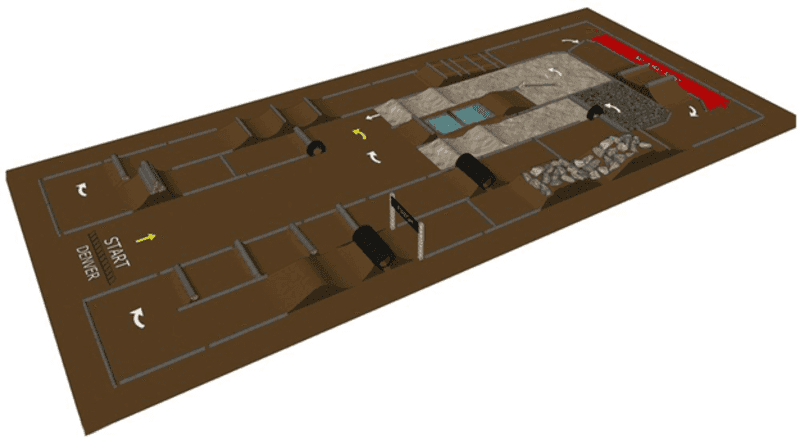 Race four of 6 took place in Denver over the weekend. Reigning champ Cody Webb ( KTM ) and rival Colton Haaker (Husqvarna) came into the event tied for 1 st in the overall points board. Webb took first place last race, narrowing beating out Haaker with a margin of just 4 points. And with just 3 races remaining, every point matters.
Haaker jumped out of the gates hot winning heat race 2, but so did Cody Webb, winning heat 1. Everything was setting up for the usual bracket battle between the top two riders in EnduroCross. Winner of the bracket battle got much needed championship points.
In the head to head, Webb looked to continue his early success, but Haaker made a daring pass in turn two that knocked Webb out, thus securing the championship points.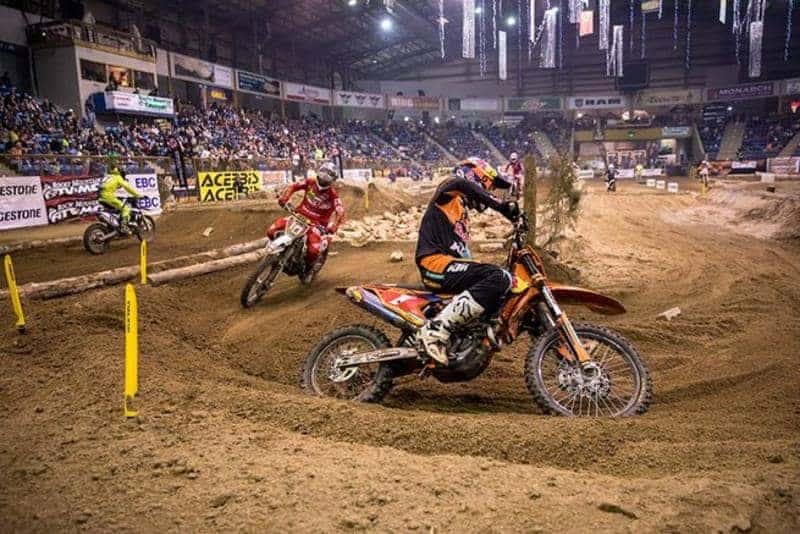 In the main event, Webb looked to rebound after overtaking the led from Haaker with his misstep in the rockpile. From there the two, pushed each other passed the rest of the field, creating a sizable gap over the lappers.
Webb led the way through the lappers, and Haaker waited in 2 nd for his opportunity to capitalize. Webb entering the rockpile, made a small mistake, but it allowed Haaker to make a move, recapturing 1 st place.
From there, Haaker looked in complete control for the remainder of the race, even making light work of the "No Joke Lane" before the checkered. This race's "No Joke Lane" really was no joke. It featured a telephone poll sitting atop a jersey barrier, going up to a row of entrenched tires. Enough to make anybody clench.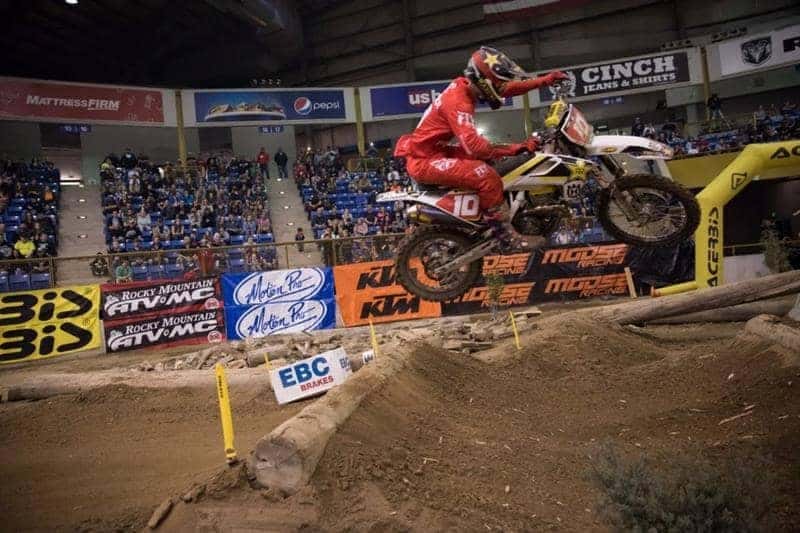 After the race Colton Haaker said, "Denver has always been really good to me. The tracks are a little faster and I always have good results here. I've won four of the last five races here. I made an error in the rocks after my Holeshot and Cody got by me so I tried to keep calm and just ride my race to the end. I tried to keep the pressure on but not make mistakes. I saw an opening in the rocks in the same exact place I lost the lead and I went for it. From there I tried to put down some good laps and stay out front cleanly. Then, I fell in the sand turn and took a lot of time going through the No Joke Lane tonight because it was actually No Joke. It was pretty serious! I made it through in the lead and just brought it home" (EnduroCross).
Webb realizing that he didn't ride loose enough, said after the race "I had a lot of pressure from Colton in the Main Event and it was a pretty fast track and we were both all doing the same lines and obstacles out there. The intensity was really high and I made a little bobble in the sand and then started to get tight. I was the first guy to start passing lappers and getting through them was really tricky for me tonight. I made a bad call into the rocks and Colton got by me. After that, I was too tight and just couldn't put down the intensity" (EnduroCross).
Rounding out the podium was Ty Tremaine on his new Beta bike. Ty usually rides an electric Alta, but with recent news of Alta closing up shop, he decided to make a shift. He said, he got on the plane for Denver with just the handlebars, but no bike yet. Finishing 3 rd is pretty impressive with very little practice.
Just two races remain in the 2018 season, and things are heating up. Haaker leads by just 4 points, but the way him and Webb have been trading blows, it might just come down to the final race. October 27 th race in Everett, WA is important for Webb if he hopes to repeat as champion.