ENDUROCROSS ROUND 5 – Everett, WA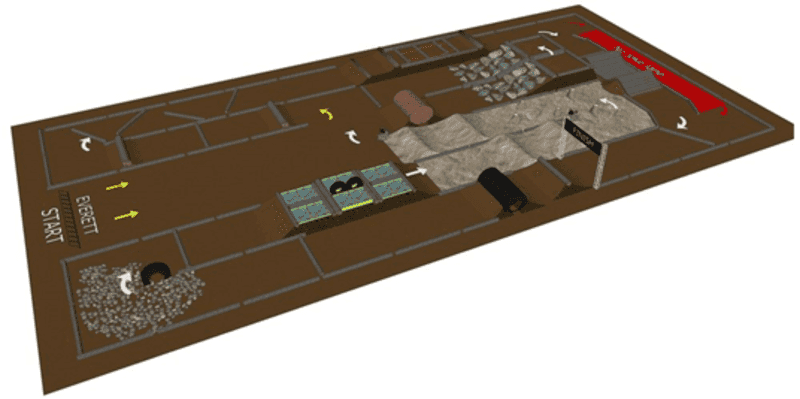 With just two races remaining, Colton Haaker (Husqvarna) cling-ed to a 4-point lead over last year champ and rival Cody Webb ( KTM ). Haaker has never won at Everett, but if he hoped for some breathing room before Boise, that needed to change.
Webb was not willing to concede to Haaker just yet. He recorded the fastest hot lap of the day and won the first of the two pro class heats.
Haaker put on a show of his own, dominating his pro class heat which was faster than Webb's.
In the head-to-head bracket, the top four riders from each pro class battled it out for bonus points a main event gate pick. Just as they have all season, Haaker and Webb worked their way through the field and squared off in the final head-to-head race. Though Haaker had first gate pick, Webb jumped out early and fended off Haaker for the win.
In the main event, Haaker over took Ty Cullins (Beta 5) in the first lap and held the lead for the first four laps. Every rider must try the No Joke Lane. Haaker not wanting to put it off entered in lap 5 with Webb closely behind. Webb made a ballsy move in the No Joke Lane and over took Haaker.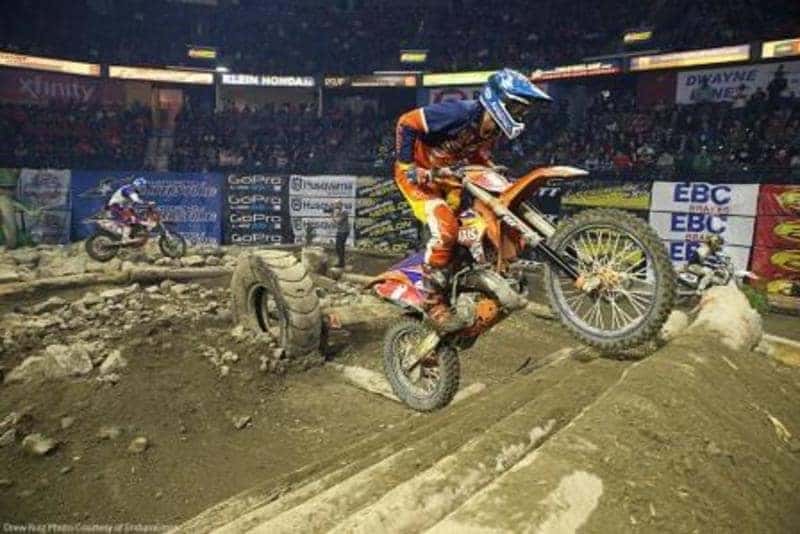 From there, Webb held the lead for 8 of the last 10 laps remaining. Everything looked poised for Webb to secure the win and gain some much-needed points before the final race, which could have lead to a Boise showdown, winner take all. However, in lap 14 the two rivals coming out of the rock pit hit the monstrous double log jump neck and neck, Webb slowed down entering the double log, giving Haaker the opportunity he needed to take the lead with just one lap remaining.
Webb tried to regain his lead in the final lap, he made a costly mistake making a big jump landing into the rock pit cause him to crash, letting Haaker coast to the checkered. Webb regained his composure quickly. He dusted his ride and himself off and strolled into a 2 nd place finish.
After the race, "I finally won Everett. I have never won here, and I felt that tonight was critical for the championship because I didn't want next week to be a game seven win or lose in Boise. The championship is not done but it is a little easier now. I knew it was getting close to the finish and Cody made a mistake coming out of the rocks. It was now or never so I committed to the double and he came over on me a little, but he backed out and, from there, I just needed one more clean lap. I am bummed about Ty (Tremaine) getting hurt but, as we came to lap them, our lines just came together" Haaker said (EnduroCross).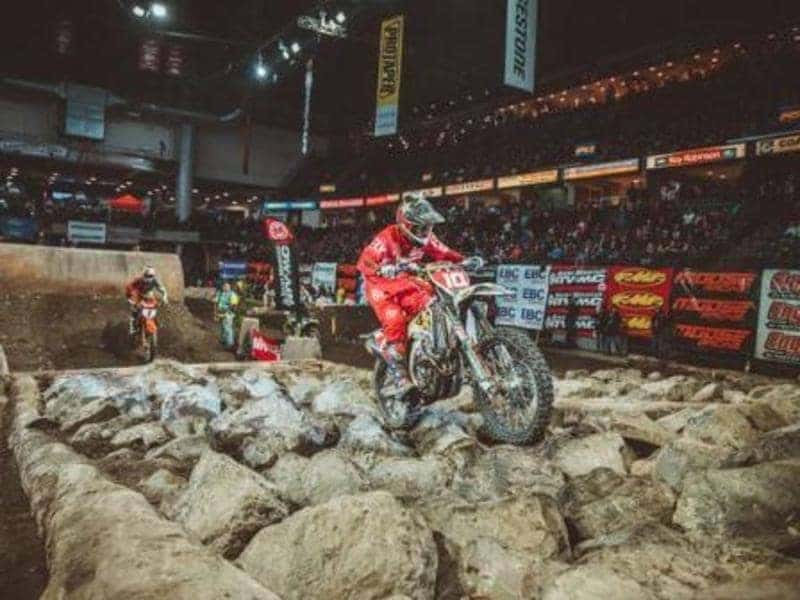 Webb put on a better performance than he did in Denver, but came up a little short. He did everything right except pulling up on the double log jump in lap 14 which caused him to push a little harder than he probably would have liked going into the rock on the final lap. Regardless, Haaker's win makes things a little more difficult for a repeat for the champ. Barring a non-podium finish in Boise, Haaker is likely to win the Championship.
As for the 3 rd place, Kyle Redmond (Husqvarna) was able to take advantage of an event ending wrist injury sustain by Ty Tremaine (Beta) after colliding with Haaker who was trying to lap him.
The final race in Boise on November 3 rd . Haaker has a comfortable 6-point lead. He is likely to gain a podium spot the way he has been racing this season, but Webb still has a shot if he can win, because one things for certain in EnduroCross, No Joke Lanes and rock pits can end your night