ENDUROCROSS ROUND 6 – Boise, ID
Webb Wins Boise, Haaker Wins Championship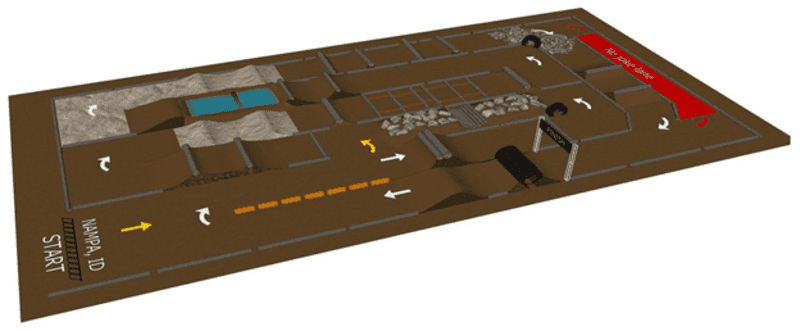 Coming into Boise, Colton Haaker (Husqvarna) didn't need anything spectacular to clinch the championship and regain his lost title. His first ever win at Everett provided him the comfort that Webb wished he had.
Champ Cody Webb ( KTM ) started the season strong winning race one in Prescott . However, over the next 4 races he trades blows with Haaker. Halfway through the season, Haaker and Webb find themselves tied. With Haaker winning in Everett, the pressure was on. He needed to ride aggressive, taking chances where he might not otherwise take, and he needed Haaker to stumble a bit.
The day started off with Haaker recording the fastest hot lap – Webb recorded the second fastest hot lap. Then both respectively won their pro class heat and worked their way through the head-to-head brackets to face off in the final bracket.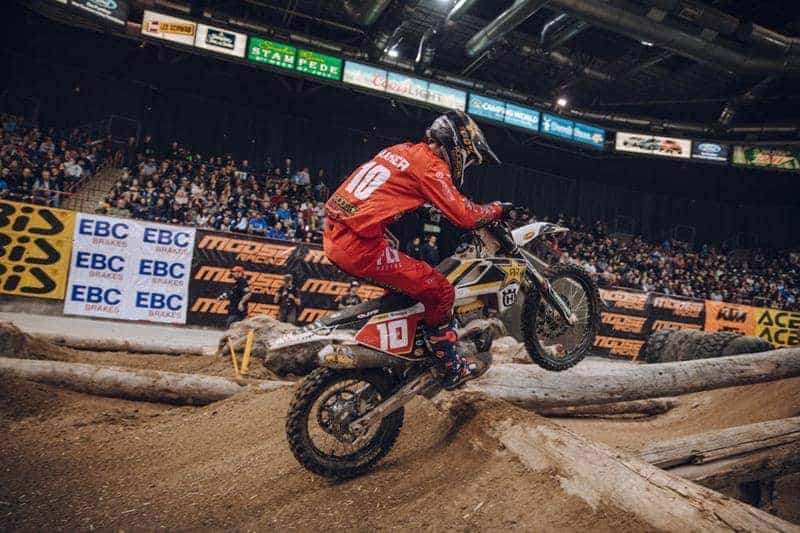 In the final head-to-head bracket, Webb aggressively took the early lead. Going into the sand turn, that aggression caused him to take a spill, giving Haaker the win, the bonus points, and gate pick for the main event.
Having won the head-to-head, Haaker only needed to ride a clean race for the championship, and he did. Webb however, needed to push harder.
Haaker took the early lead, but in lap 3 Webb hit the double log jump hard this week, as opposed to pull up at Everett, taking the lead from Haaker. Webb continue to ride all out, increasing his lead with each lap.
Both tackled the No Joke Lane with ease. Webb feverishly rode across the checkered getting his third 1 st place of the season as Haaker coasted his way to second and a 2018 championship.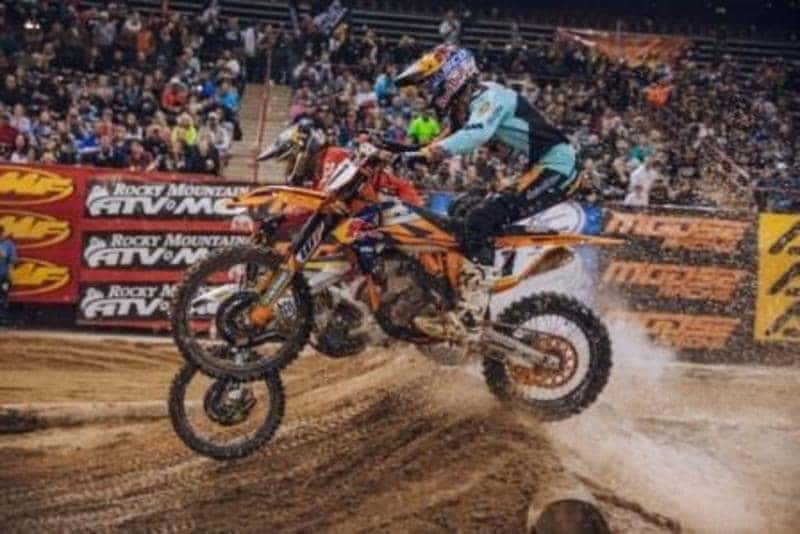 After the race, "This whole season it's been Cody (Webb) and I going back-and-forth, back-and-forth and the championship really came down to a few key moments, like the halfway point in the season when we're tied, and I knew what we had to do to win. For me, I think last weekend in Everett was the championship night. I knew if I could win there I could win the title. I never won in Everett before that, so I think I made it happen there. Tonight, I got a great start and rode clean and smooth and Cody passed me and got a bit of a gap. He was riding really solid tonight and taking some extra risks that I didn't have to. I just wanted to bring it home here and I'm so happy we did. It's amazing to come back and win the EnduroCross title again after losing it. It wasn't easy coming back from not winning and gaining the confidence to get back up to the front" Haaker said" (EnduroCross).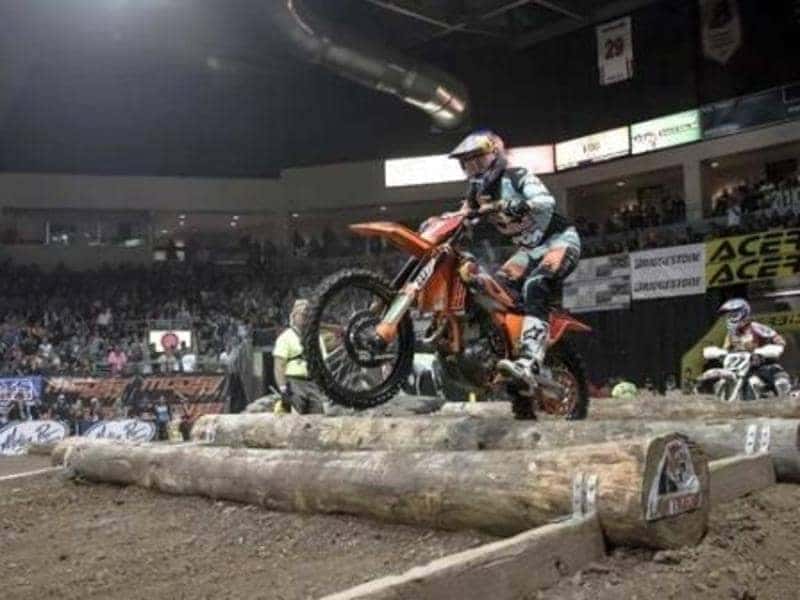 As for Webb, "The season and my riding were good despite how little prep time I had coming in. I got the win at round one in Prescott and that was just really lucky. Even by Costa Mesa I only had a couple 12-minute motos in me before the race. I just fell apart in the main and couldn't hold on. The rest of the year I focused on getting back to doing full motos in training. That had me riding better and by Denver, things got really aggressive and I couldn't seem to keep up the intensity there. So, I started doing more bracket-style training, riding as hard as I could go.
I felt like a steam engine this year. I started out sluggish and kept throwing more fuel to the fire and, by the end of the year, I was back to full-steam ahead. Losing the championship is a bummer but it's nice to cap of the season with a big win here in Idaho like this. I was doing stuff on the track no one else was doing and it was fun to win the crowd over by jumping big stuff. Now, it's off to get my arm pump under control and SuperEnduro prep" (EnduroCross).
Ty Tremaine and Kyle Redmond was separated by just one point coming into Boise, setting up a winner take all for third place. Ty Tremaine eventually took over 3 rd and the podium. Ty Tremaine had battled unique circumstance this season. Having started on an Alta electric only to find out half way through the season the company folded could have been a potential downfall. However, Tremaine quickly adjusted and hopped on a plan to Denver with just some handlebars and no bike.
Tremaine said after the race, "The season started off great with the Alta electric bike. They were putting in a lot of effort with me and the EnduroCross program and they, unfortunately, closed up shop. So, I'm really lucky Beta took a chance with me and I just tried to keep my head down and not let anything get to me so there really isn't a reason I shouldn't have performed on any bike. Going into the off-season I'm working really hard. I'm really happy about where we're going from here" EnduroCross.
As the 2018 season comes to a close, looking back we saw the familiar faces of Webb and Haaker battled it out. But, things are going to be interesting in 2019. If a rider can lose his ride during the season and still finish 3 rd overall, then the rest of the field better be on alert when he finds consistency.