First Woman to Ride Solo Around the World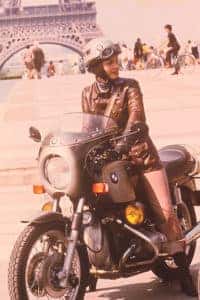 There are many riders that inspire us to get out there and ride. In 1970 it was a different world, a different place for riders, a different place for women riders. Anne France Dautheville, a French journalist and writer made the decision in 1972 to begin riding around the world, and she became the first woman to ride solo around the world covering 12,500 miles on three continents on a Kawasaki 125.
As one can imagine riding around the world is not as simple as riding around your block or in your home country or your own neighborhood. It also is not the same today as it was in the 1970s, and it was very uncommon to see women riding solo, not to mention riding around the world solo in countries that even today many women do not ride in.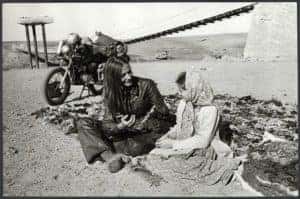 There are times of fear and times of great joy when you take an expansive adventures and for Anne this was no different. When asked if she ever felt afraid when riding alone,
"Yes, but eventually I discovered the solo woman is extraordinarily protected. In Afghanistan, for example, one day I had a puncture. I saw three guys get off a truck. There is one who takes me by the shoulders and makes me sit, the second starts in front of me to make me shade and the third repair my tire! It has probably changed since, but I belong to a time which was amazing."
Which is such a beautiful testament to what one would have expected for her in Afghanistan. The joys of learning about those that ride around the world give us a deeper view they we see on our news coverage, and provide insight into amazing places and meeting amazing people.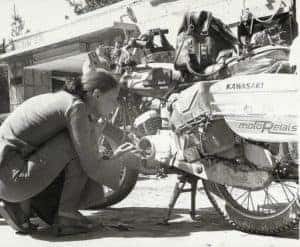 Part of her desire to discover more about the world was increased with her desire for writing. As a journalist she needed to learn more about the areas she covered and to learn more about the world and cultures in general became a passion and increased her desire to ride and experience the world by motorcycle.
In in another interview she talked about her desire to travel alone. I found connection to this, as I also embrace the open road as a solo traveler as often as I can. Anne talked about her first trip abroad to East Raid. "…then I realized that I was made to travel alone, and that I even needed to be alone. If I had gone with someone, I would have paid too much attention to the person who would have accompanied me and it was not available for the people I met. "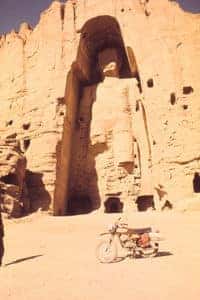 So when we think about the passions and travels of Anne hopefully it inspires you to hit the road and go on grand adventures, take yourself to places that feel uncomfortable, and learn to see your most authentic self in the reflection of strangers eyes. Embrace the journey, see you out there on the road.
Written by Danell Lynn, Guinness World Record Rider
–www.danelllynn.com, @danell_lynn, @adventure_financist
Photo copyrights Anne France Dautheville.