Flat Track Race – Briar Rebounds in New York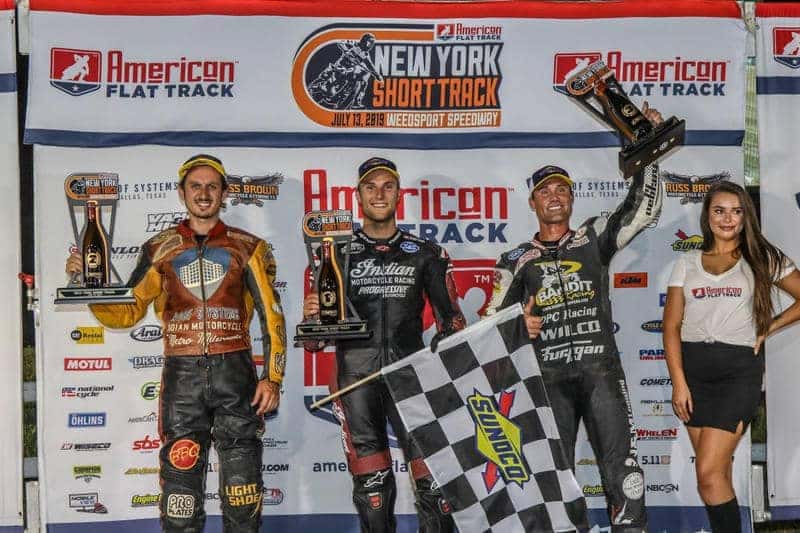 Mechanical Failure led to a disappointing night for season front runner Briar Bauman (Factory Indian) at Lima, where he saw his once daunting point lead dwindle. Briar needed to respond at the New York Short Track.
If earlier semis where an indication of what to expect in the main event, then things looked as they have all season. Nobody blew away the competition, nor looked as if was their night. The same hand of full riders that have consistently competed this season where just that, consistent. And nothing pointed to what would eventually be a blow out by Bauman in the main. In fact, reigning champ, Jared Mees (Factory Indian) had a faster lap in the Semis, though by the smallest of margins.
I wish I was writing how the main event was full of chaos or unexpected twist, but that would just be this writer's way of embellishing for the sack of entertainment. Outside of Jeffery Carver Jr. (Roof-System's Indian) early lead in search for his career grand slam (win at every type of track), there just wasn't any. Just as quickly as Carver took the lead, Briar took it right back and began to widen the gap finishing an impressive 3.589 ahead of Carver and 4.983 ahead of 3rd place Henry Wiles (Bandit Industries' Indian).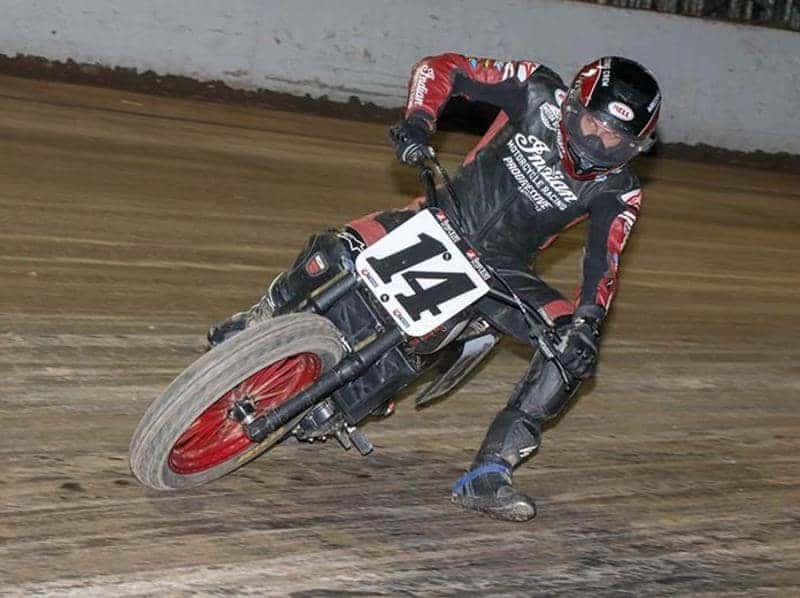 Though there was no theatrics or fireworks, those who follow American Flat Track Racing know how hard it is to consistently perform throughout a season, thus making Briar's 2019 campaign all more impressive. Briar has finished a top the podium in every race but Lima, where mechanical failure took him out. To top it off, Briar has built a 36-point lead, yet he has only one two races this year. He shows that winning the podium is good but staying on the podium is even better. But let's not get it twisted, Briar is out to win every race, just as every rider is.
Echoing after the race, "I've got to thank my team — they bust their butts during the week. The bike was insane… today we showed up and didn't change a thing and we were good all day. It just feels good. It feels like it's been a whole season since I got a win. Seconds are really cool… 'I know there's nothing's wrong with silver' — said the great Ricky Bobby — but I'm just glad to get a win again" Briar said (AFT).
Now we are exactly halfway through the season, and Briar has shown he can handle the spotlight. But it won't be an easy second half. Of the 10 remaining, 8 are either miles or half-miles, races that the reigning champ Mees (currently 2nd in points) is good at. In 2017, Mees had a spectacular second-half, which led to him dethroning then' s reigning champ Bryan Smith. In both seasons that Mees has won, he was flat out dominating. But when I watch Briar ride, I don't get the same sense. If I had to sum his season up in one word, it would be consistent and there is nothing wrong with that. In fact, he is in the position he is because of his consistency.
The second half is where the biggest push from the field comes, can he hold of the pack? I think so. At this point, it is his championship to win or lose.
Next race, Buffalo Chip TT on Aug. 4th in Sturgis, SD.