Gear up – We Only have the Skin We're in
Be warned – the words and descriptions are honest and may cause some readers to feel uncomfortable. It is important to remember why we gear-up, why we take the time to put on, zip up, and snap-in.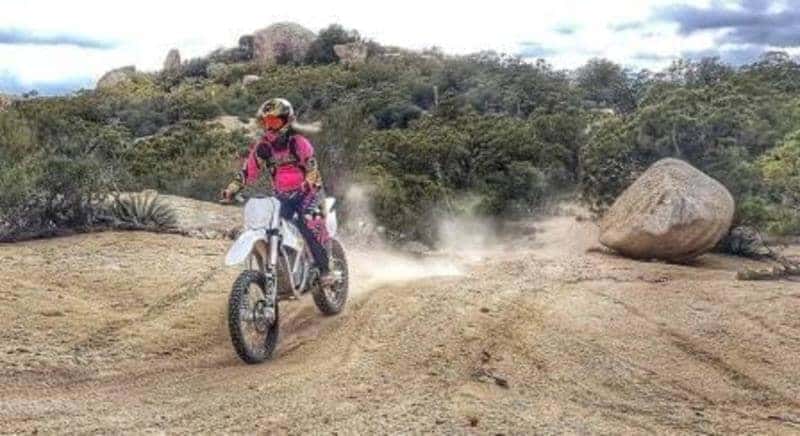 Last week was a joyous way to talk about how gear can highlight or hinder your journey. Today I will speak on a more serious level about the importance of equipment. I would like to introduce, all gear – all the time advocate Brittany Morrow. A few weeks ago during her first motorcycle race, she went down on the track wearing full race apparel. She got up and walked away from this crash and even got back on the bike and raced two more times that day. A far cry from an accident that shattered her life just 13 years prior.
She began her journey as a rider, on the backseat of her boyfriend's GSXR 750 sportbike. A story not unlike many, what stands out about Brittany is not only the fact that she is here today, but that she has been so open about her journey of a crash that changed her life, and almost took her life. At the time of the crash, a helmet is the only gear that she dawned, and this saved her life, her skin and body was another story.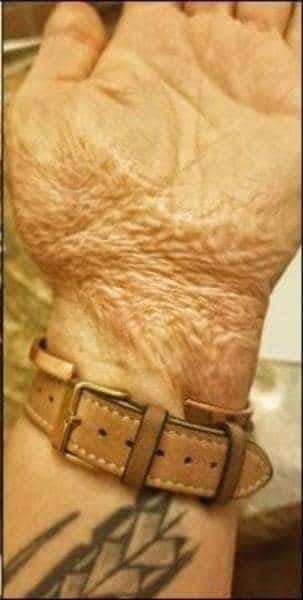 "I laid on the road while bleeding out and imagined what people would be saying about me at my funeral. I lost my career path. I lost my favorite sport. I lost my youthful body. I lost my self-confidence. I lost my hair. I lost." Over half of her skin was scraped from her body. She has dedicated her life to the promotion of motorcycle safety apparel and the education of riders regarding this critical aspect of the sport.
Traveling in New Mexico, on a beautiful Sunday morning, Brittany shed her cowboy hat and borrowed a helmet, " an ugly red one ."  Excited to ride through the Jemez Mountains on the back of her boyfriend's bike they glided at speeds upwards of 110 mph. This was when that ugly red helmet was put to the test.  When she hit the ground, she talks of it taking every breath and feeling them rush out of her body.  She could feel, " every inch of my body hitting the road; tumbling, sliding and grinding into the unforgiving surface." She lay there on the highway for nearly 45 minutes for emergency personnel to arrive as every nerve lit up in pain. She knew she would die. She fought to breathe through the pain of the skin she felt ripped off her body.  That ugly red helmet is why she is here today to tell her story about why "all gear – all the time."
She spent two months in the hospital and endured nine surgeries. She remembers begging her parents to make it stop, the pain and screams from his daughter drove her father from the hospital room as no one was sure if Brittany would recover. "Every day my life is affected by the outcome of that ride without gear. I am still suffering from the injuries and ongoing side effects of skinning myself alive ."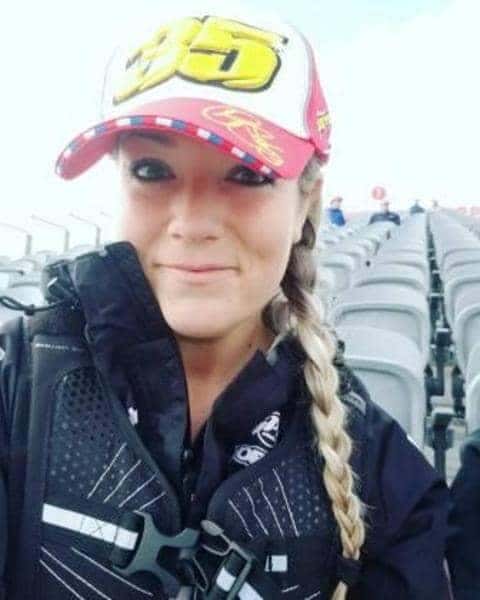 " Every day I look in the mirror at my scars that are over ten years old. I remember when I couldn't imagine looking and feeling this way for the rest of my life. I no longer dream that at any moment I might wake up from this nightmare and be comfortable in my own skin once again. When I look at myself, I am reminded of my mistakes. When I touch the thick skin on my hands, I am reminded of how lucky I am to be alive. These scars have given my life purpose, but they come with great responsibility. Earning them was the hard part, owning them has become my life's work. "
Brittany is the founder of Rock the Gear ( www.Rockthegear.org ), she is the director of Women's Sportbike Rally, a staff writer at Modern Moto Magazine, and a Contributing writer at Women Riders Now. Photographs show Brittany out riding on multiple terrains, there is just a glimpse of the suffering her body was put through, this is documented in a hand shot for the article, she is very open on her Facebook and website with more of the story and documenting the journey of recovery through photographs.
Written  by  Danell  Lynn,  Guinness  World  Record  Rider  – www.danelllynn.com ,  @danelllynn   Photography  copyrights  &  Images:  Brittany Morrow