Harley-Davidson Launches New Certified Pre-Owned Program
Harley-Davidson has announced that they will be launching a new certified pre-owned program, which is something that we frequently see in the automotive industry. This is going to be great for motorcycle enthusiasts who want a bike with the Harley-Davidson brand name, but don't want to break the bank on a brand new model. 
The Motor Company believes that this new strategy will attract the newest generation of young riders and give them entry into the world of Harley-Davidson while simultaneously building brand loyalty.
We've already seen them start to scrap some of their cheaper entry-level models, so this will pose as a way to maintain the younger/beginner motorcyclist customers, especially in a time where new motorcycle production has been limited. Additionally, it gives them a second opportunity to turn a profit on the already massive market for pre-owned bikes, which they've never entered in before. 
There has been an increased demand for used Harleys in the last decade, in fact, "the biggest competition for a new Harley-Davidson bike is not an Indian motorcycle, Honda, or a Suzuki, but is a used Harley-Davidson." The company believes that by embracing the world of used bikes, they will ultimately boost the Harley-Davidson brand name. 
Every pre-owned motorcycle in this new program will have to pass Harley's comprehensive 110-point inspection which must be done by a certified Harley technician. In order for a bike to qualify it can not have any open recalls, no blocked vin, no major accident history, and must have completed regularly scheduled servicing. In addition, the program won't include any models older than five years, with more than 25,000 miles, or models that have any aftermarket modifications on the engine or transmission.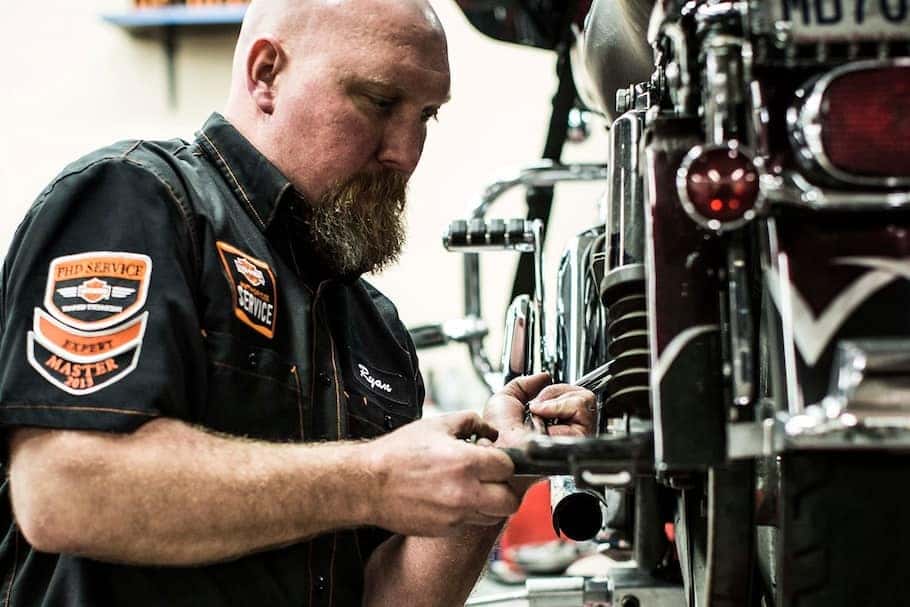 The guarantee of a full inspection is great, but there are a few other perks that the consumer can expect to receive once they purchase an H-D Certified pre-owned bike. Firstly, they'll get a 12-month warranty on the engine and transmission. The bike will also come with a one-year HOG (Harley Owners Group) membership, which has benefits in and of itself such as roadside assistance. Harley even said that they will finance pre-owned bikes for those who qualify. Hopefully, this will help put any new or nervous customers at ease. 
Each Harley-Davidson dealership across the country has the option to opt into this program or not, but the RideNow operated Harley dealerships have already begun stocking Certified Pre-Owned motorcycles and we are looking forward to fully embracing this new program.