Indian Motorcycle Adds To The Electric Youth Lineup
Indian Motorcycle has announced that they are expanding their electric youth bike lineup and they will now be offering the all-new eFTR Mini. Indian announced the launch of its first electric motorcycle, the eFTR Jr,  in September of 2020 and it has been a hit. These youth motorcycles allow adults to share their affection for riding with the kids in their life, and with the new minibike option even younger, smaller, entry-level riders can begin to get involved.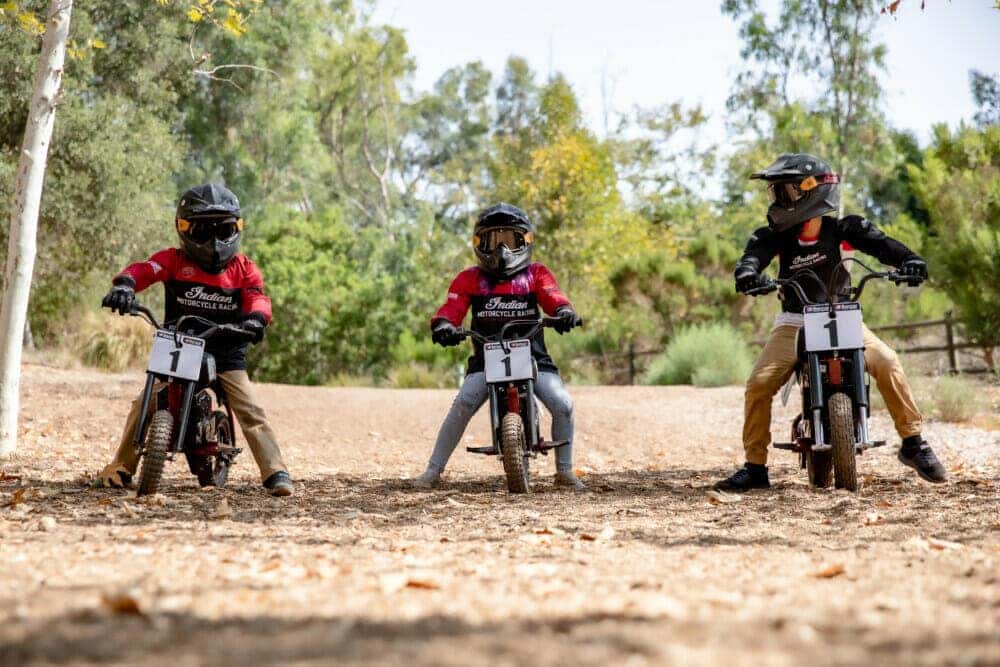 According to Ross Clifford, VP of Parts, Garments, and Accessories at Indian Motorcycle. "The eFTR Jr was met with an extremely positive response from so many passionate riders and loyal Indian Motorcycle customers looking to share their passion for riding with the children in their lives. With the eFTR Mini, we're expanding our available youth offerings with an even more accessible option, allowing us to accommodate an even wider range of aspiring two-wheel riders."
At $499.99 the eFTR Mini is 20% smaller and 50% lighter than its predecessor the eFTR Jr. The bike is modeled after the championship racing bike, the FTR750, which can give kids the feeling of riding as a member of the iconic Indian Motorcycle Wrecking Crew.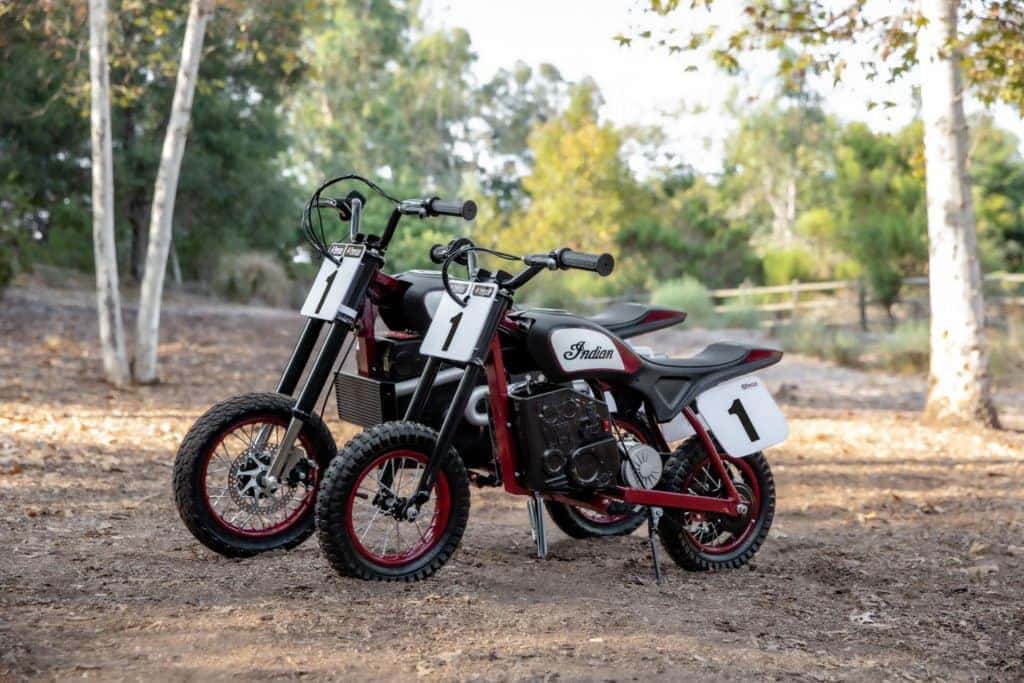 The eFTR mini sits at 18.4 inches, roughly five inches lower than the Jr. The seat can be adjusted between low and high mode, low mode will seat kids around eight and older while high mode can seat kids around the ages of 13 and older. The 24-Volt rechargeable battery can run up to 30 minutes of continuous usage and can reach a top speed of 14 mph. Supervising adults have the option to adjust the bike's top speed between 10 mph at the lowest and the previously mentioned 14 mph at the highest. The bike comes complete with a steel tube frame for a secure foundation and a rear brake for optimal stopping power. 
We have loved the Indian Motorcycle eFTR Jr since it was released and we are so excited to get the eFTR mini in our stores. This is the perfect bike to share your passion and love of riding with the kiddos in your life. Don't forget to help your kids dress the part too with Indian Motorcycle's authentic collection of protective gear and equipment made just for youth.