Introducing The Pan America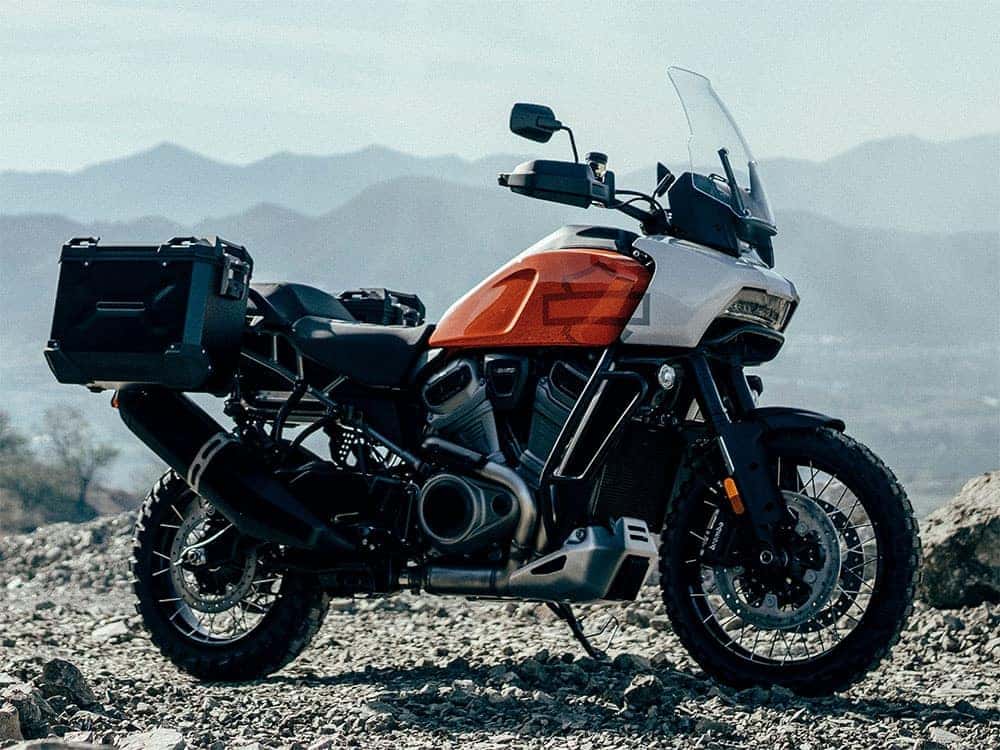 On February 22nd Harley-Davidson launched the widely anticipated Pan America 1250 and Pan America 1250 Special models. Many people will say that Harley is late to the game with these ones, but they forget that when Harley first started, there were no roads. So in reality Harley-Davidson is actually back off-road. This bike is designed to be functional and raw and is fully loaded with premium technology and rider-enhancements.
You could argue that Harley-Davidson invented the Adventure Touring motorcycle segment when they started building bikes to be used in both World Wars. Now, in 2021 they are bringing a fresh new look with the first adventure touring bike made in America. When it comes to Harley-Davidson function leads form. "From grab handles to integrated luggage mounts, to a horizontal headlamp configured to better illuminate an off-road trail – we've created a utilitarian, go-anywhere look that reinforces the capability of the bike."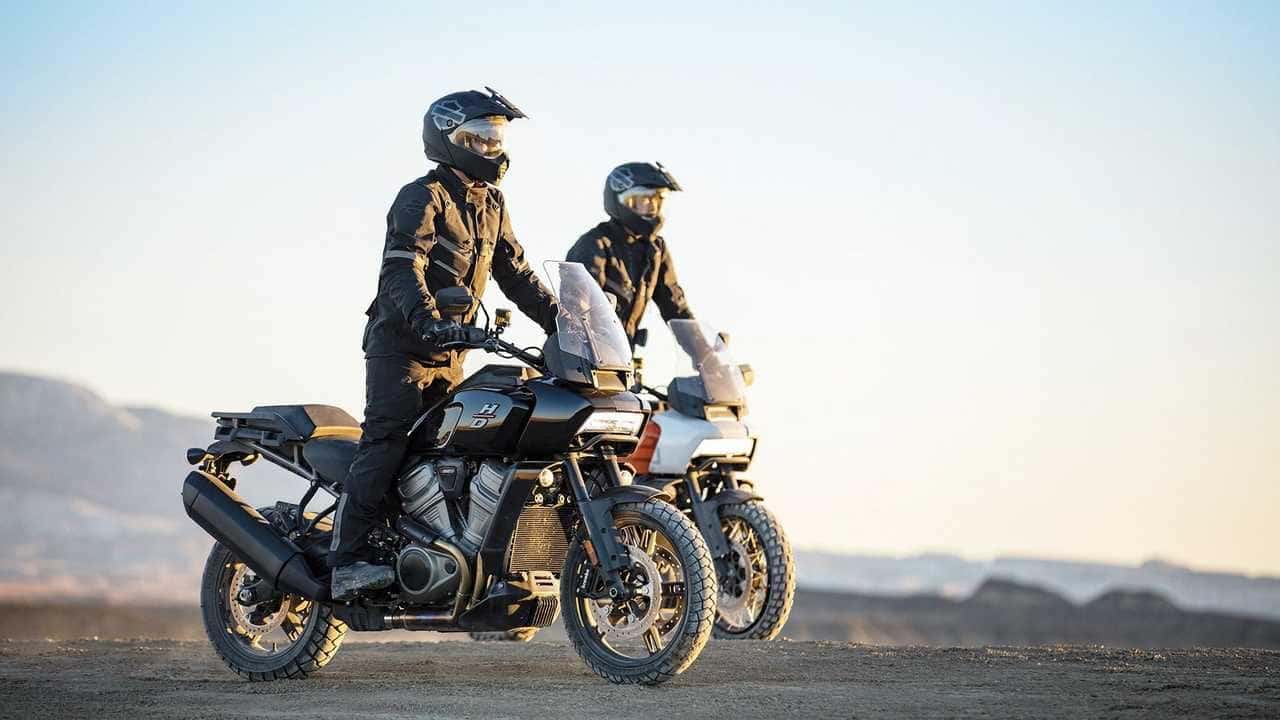 Revolution Max 1250 Engine
This two-wheeled multi-tool is centered around the legendary V-Twin Engine. The Revolution Max 1250 Engine has a "clean-sheet design featuring a liquid-cooled powertrain with 150 horsepower, full of ample torque, and a surging powerband tuned to maximize rider control." The engine is also a major structural component because this bike was designed from the engine out. The engine is exposed, so the lack of a traditional frame makes the weight of the bike significantly lighter and keeps handling precise. "Double Overhead Camshafts (DOHC) facilitate higher peak horsepower, and independent Variable Valve Timing (VVT) broadens the overall powerband and improves torque management." All these features will simplify the riding experience and ensure that you have all the horsepower you could ever need.
Revolutionary Suspension System
Adaptive Ride Height makes its world debut on the Pan America 1250 Special and it is a game-changer! When the motorcycle comes to a stop, the height is automatically lowered, 1 to 2 inches, to make it significantly easier to reach the ground without a compromise to suspension travel. "At speed, the system maintains a constant, optimum suspension sag by adjusting preload while continuously sensing weight inputs." This new technology will instill confidence in all riders and Harley-Davidson is the first in the motorcycle industry to offer this technology.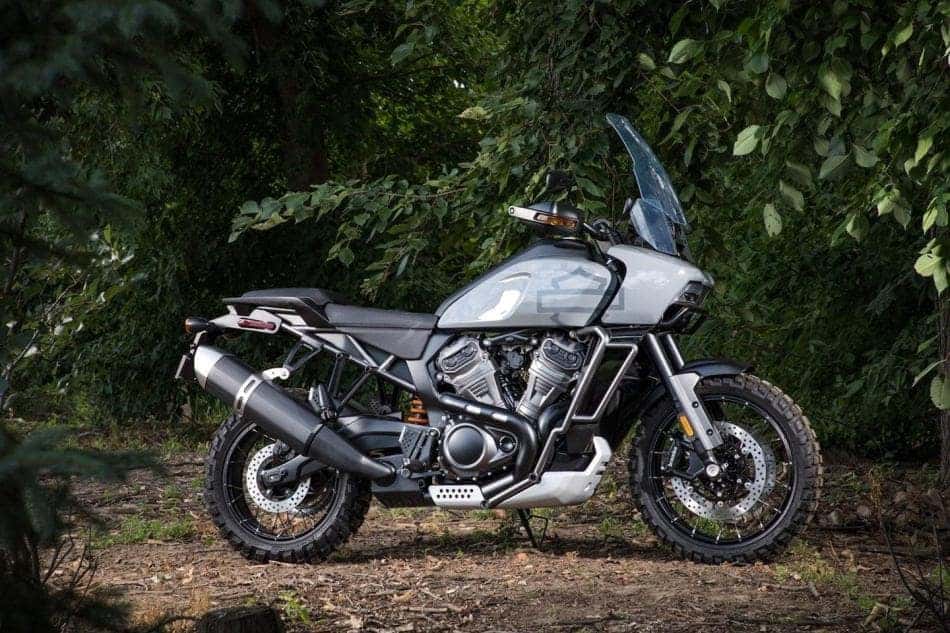 Model Specifications
Both the Pan America 1250 and the Pan America 1250 Special come equipped with 7.5″ of travel front and rear using 47mm front forks and a linkage-mounted rear shock. In addition, the Special also gains electronically adjustable semi-active damping control on the front and rear suspension. Both are also equipped with a collection of rider aids using the latest chassis control, electronic brake control, and powertrain technology. The purpose of these systems is to match the motorcycle's performance to the available traction during acceleration, deceleration, and breaking.
Touch-Screen Dashboard
The models feature a 6.8-inch touch screen. The screen displays all instrumentation and infotainment functions in a high-quality, high contrast format. The layout is super modern and easy to read, it's also customizable and you can choose how much info you want to see. The display has five ride modes, Sport, Road, Rain, Off-Road, and Off-Road Plus.
The Pan America is just the beginning of a new genre that will continue to be built upon. This is the missing link in the Harley-Davidson lineup. We can't wait to get these bikes on the floor, we think they are pretty sweet and will be embraced by both Off-Road and On-Road riders alike.