It's a Family Thing
Happy 100th Blog RideNow Family! We have had a heck of a ride together and been down so many new adventures from riders around the world. I look forward to 100s more! As I pondered what to "pen" for the 100th, I thought it best to reflect on the family that brings us together around bikes and adventure.
We have all heard of the biker family, the connections and like minds that create a family for street riders, adventure riders, track day family…and so much more. Being a part of a community is a natural human desire, we all want to find "our people" and sometimes our biker family is our family!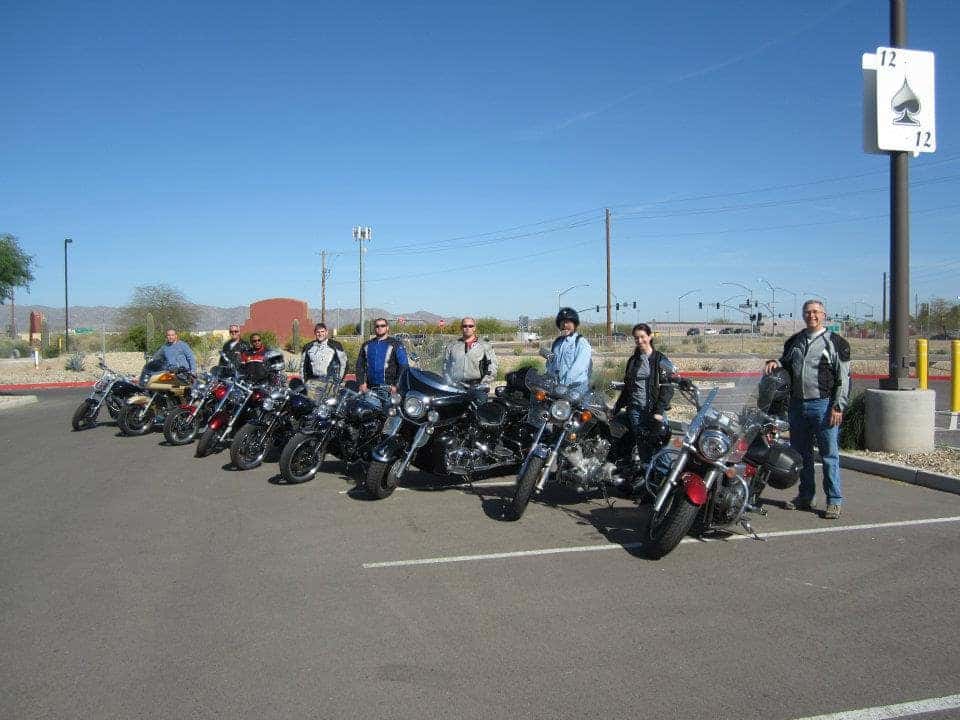 Growing up around bikes and then not riding for many years, when we all came back to two-wheels as adults it was a shared experience that opened conversations and a lifetime of memories. My father rides and both my older brothers ride.
The summer after buying my first bike I went on a 4-corners ride with my parents on their bike. We had a blast and many fun new memories, and some not-so-great ones as it was a heavy fire season in Colorado 2013 and my old Virago was not loving the smoke-choked hills. But we pushed on, even at slow speeds, and pushed through dust storms and high temps together. During this summer ride with mom and dad to the four corners and farther up into Colorado. We had planned at that time to ride over America's highest suspension bridge – the fires in Colorado that season created different plans.
Much of our route we had to leave as just a hopeful return to one day – we actually road into evacuation towns and ultimately had to turn around and head back south – we called that our end to Colorado for the 2013 ride.
Then two and half years later while out on my year-long journey mom and dad met up with me for a spring break ride and we took on Colorado again – and had an amazing time.  And YES, we got to ride the Royal Gorge bridge this time, what an amazing sight!
When it was constructed in 1929 it was captivating to the world and has stayed unique to that claim – still today bringing visitors from all over the globe.  During the 2013 fire, it did survive just having 100 boards that needed to be replaced (other parts of the park/area were not as lucky but much has been rebuilt and on its way to flourishing again).
The bridge hangs over a beautifully laid out gorge of nature's design at an elevation of 6,700 and almost 1,000 feet above the Arkansas River – it is not for the faint of heart! But with pride, I say that my father who struggles with heights rode his bike over – and even if he did not look down, he rode the 1200 ft length from one end to the other – and back again! It is in these rides or challenges that you can really inspire and encourage each other, it just lends to the joy of adventure when you push yourselves and share that with those you love.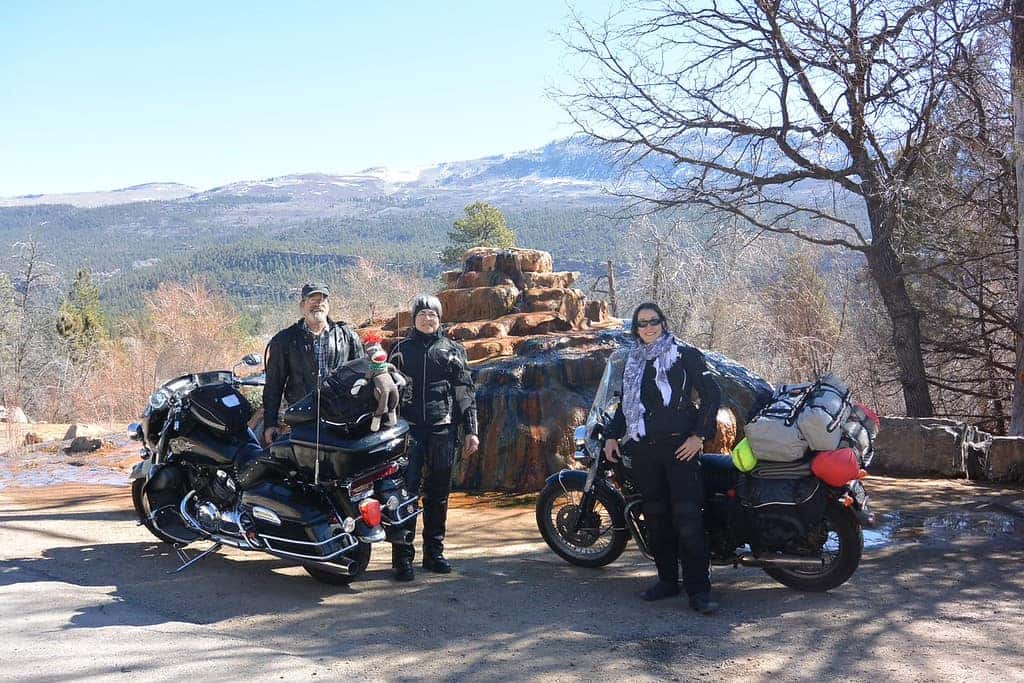 We have since had many rides together, and new traditions like a Christmas ride just dad and me, camping adventures, and many new traditions with my non-blood family of riders that occur at expos, meetups, or out there on the open road.
The family that rides together…finish that thought in the way that works for your family! Best to all the riders out there, the family of riders – whether blood or by the community, it is a joy to have the connection of 2-wheels and share it with others. See you out there on the road.
Written by Danell Lynn, www.danelllynn.com Guinness World Record Motorcyclist
Photo Copyrights: Danell Lynn & Jim and Kristina Green