Justin Morgan Wins the 51st Score Baja 1000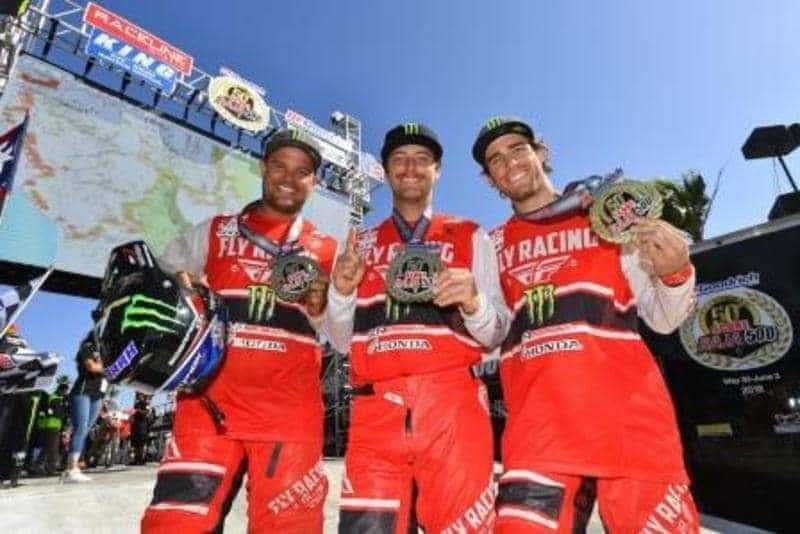 For the 38 th time a motorcycle has finished first overall. Justin Morgan, and co-riders Mark Samuels and Justin Jones, finished the race in 16 hours, 23 minutes, and 26 seconds a top a Honda CRF450X . They started the 806.8 mile single loop race first, and never looked back. Not having to contend with washouts and ruts created by other riders and racers, proved pivotal as they never trailed. The win was also big for Honda, as this marked the 28 th time a Honda motorcycle has finished 1 st overall.
For those unfamiliar, the iconic Score Baja 1000 is the longest running desert race in the world. Racers and celebrities have tried to tame the legendary 1000, probably no more notable then Steve McQueen. There are six main classes, and numerous sub-classes such as motorcycle, truck, quad, and ironman (solo rider). The race this year started and ended in Ensenada, Baja California and attracted riders from all over the world. All hoping to take home the valued $400,000 winnings. According to Score-International, representatives came from 41 U.S. states, on U.S. territory, Mexico, Argentina, Australia, Austria, Belgium, Brazil, Canada, Chile, Costa Rica, England, Finland, France, Germany, Italy, New Zealand, Peru, Spain and Sweden.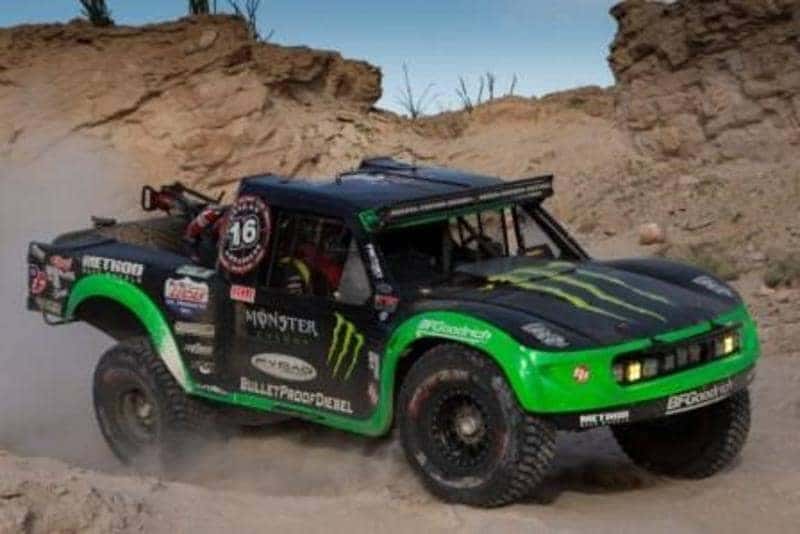 There are 5 physical checkpoints and 194 virtual checkpoints. Knowing the course is vital to your team's success. Take four-time Baja 1000 winner Rob McCachren (Ford) from the truck class who finished second overall, but because of this very penalty, fell to fourth overall. This left the door open for veteran racers Cameron Steele and Pat Dean (Monster Energy Ford) who finished 37 seconds behind Justin Morgan in third, but finished 2 nd overall, and 1 st in truck class.
Impressively, Steel and Dean finished the race with no 1 st gear. After the race, "We ran the entire thing with no first gear. They told me it would make it and they were right. The race started off wacky, we had a competitor come up from behind us and catch us on the pavement and then ram us in the dirt and kind of set a weird tone for the beginning of the day. We lost first gear about that time so for us it was about persevering until the end. And we did and we able to win the most amazing race on the planet" (Score-International).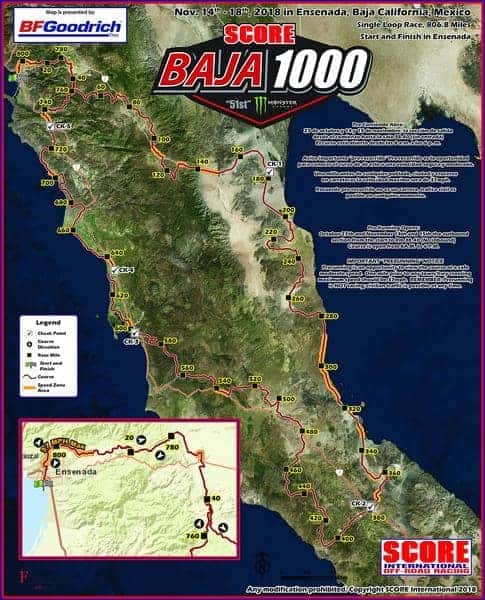 The Baja 1000 is gaining in popularity, none more than in the truck class who finished 2 nd through 7 th overall and 9 th -10 th . Pro Moto Unlimited class rider Shane Esposito finished 8 th .
Also, there are greener pastures ahead (pun intended) , was shown with Raul Rodriguez Jr. riding an all-electric open-wheel 1600cc racer. He became the first electric car to finish the race.
Riding in a team is one thing, tackling the Baja 1000 by yourself is a little crazy. It would be the equivalent of racing Le Mans without a team. Well in the Pro Moto Ironman class, the hometown Mexican legend Francisco Septien (Honda CRF450X) at 42 years old, won his 3 rd race this season, and his 10 th race all together.
The Baja 1000 proved to be formidable race of endurance and skills yet again. Riders will now go back to their garage, and get ready for the four race 2019 Score World Desert Championship starting April 3-7 in San Felipe, Mexico.