Looking at buying your first motorcycle? Check out RideNow's list of top beginner bikes
If you're thinking about purchasing your first motorcycle, you're in luck. No matter what manufacturer appeals to you, they all produce a wide range of quality bikes that cater to every kind of rider, style, and skill level. From entry-level machines, to top-shelf superbikes , there is undoubtedly a motorcycle for everyone.
Like any significant decision, choosing a bike is worthy of meaningful thought: Where are you planning on riding ? How much are you willing to spend? What type of riding appeals to you? How does the bike you're thinking of make you feel ? Asking questions like these and investing time in research can not only make the purchasing process easier, but make sure the bike you pick is the perfect one for you.
In this article, we're taking a look at RideNow's recommended beginner bikes from each of the main motorcycle styles. While there are plenty of excellent starter bikes to choose from, we feel these deserve special consideration.
Adventure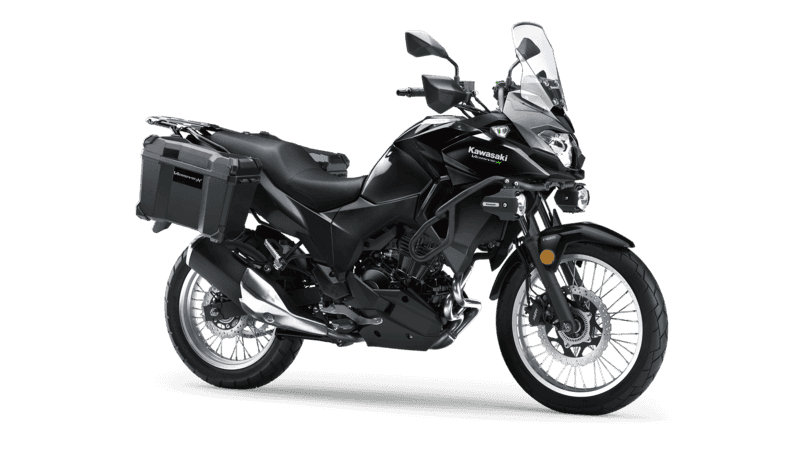 What is it: Kawasaki Versys-X 300
Why it's good: Besides being a capable adventure bike that can conquer both the beaten path and the road less travelled, the Versys-X 300 is a solid beginner bike because of its approachable power, comfortable seating position, and light weight. Power comes from a direct injected two-cylinder 296cc motor that makes 19.2 lb-ft of torque, and routes power through a six-speed transmission. Befitting the Versys-X's adventure-infused nature, its front and rear suspension both have a ton of travel, and ABS is an optional extra. If you see dirt roads in your future but don't want to compromise your commute to work, the Versys-X 300 could be the machine for you.
How much: Starting MSRP – $5,499
Cruiser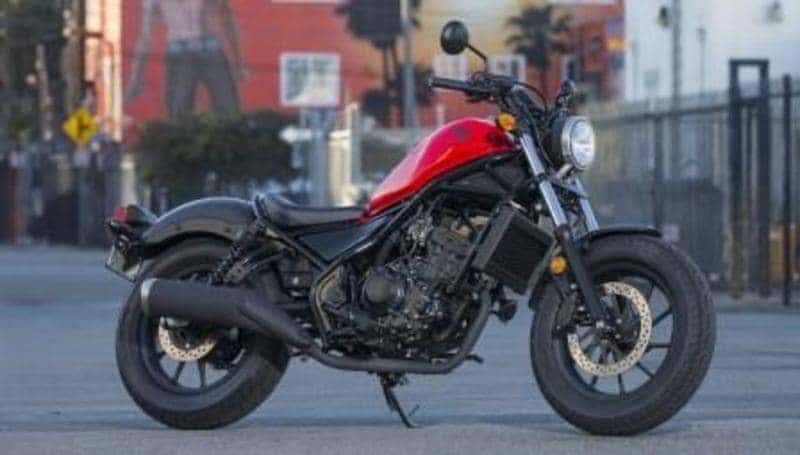 What is it: Honda Rebel 300
Why it's good: The cruiser market is flush with excellent beginner bike options. Our pick for the cream of the crop is the terrific Honda Rebel 300. It utilizes a modest, but respectable, 286cc liquid cooled single-cylinder motor. The engine may be small, but it's tasked with propelling only 370 pounds, which means handling, acceleration and braking are all crisp and entertaining. Power is sent through a six-speed transmission, it uses an adjustable rear shock, and features a seat height of just 27.2 inches, one of the lowest on the market. It also looks properly good with that steeply angled gas tank, open frame, and blacked out style. If cruisers tug at your heart strings, the Rebel 300 is a great place to start.
How much: Starting MSRP – $4,499
Standard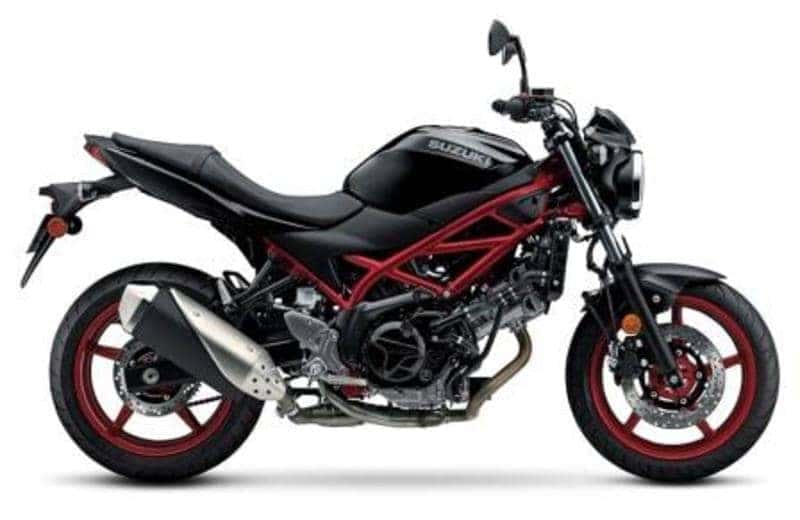 What is it: Suzuki SV650
Why it's good: There's a reason why the Suzuki SV650 is so iconic. It's a refined motorcycle that's capable of successfully wearing numerous different hats. Looking for a solid commuter bike? The comfortable ergonomics and smooth v-twin motor have that covered. Want to ride two-up with your significant other? Done and done. Dreaming of putting the hammer down on that perfect back road? The SV650 makes ample power and torque to dispatch any road with aplomb, and uses dual four-piston calipers with optional ABS to slow things back down. And because its performance ceiling is higher than a comparatively smaller motorcycle, a new rider can easily grow with the SV650 and ride it happily for years to come.
How much: Starting MSRP – $7,499
Sport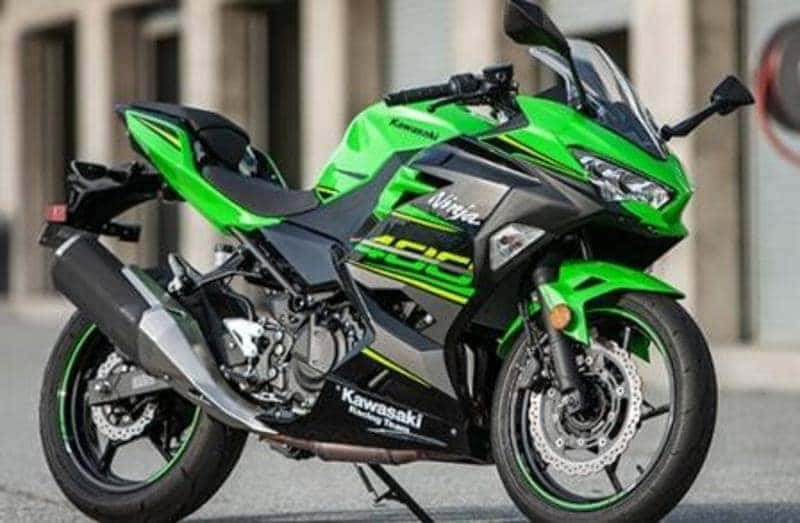 What is it: Kawasaki Ninja 400
Why it's good: Your humble author has a special place in his heart for the Kawasaki Ninja 400. My first track day was experienced from the saddle of a Ninja 400, and it was easily one of the best days of my life. This littlest Ninja is easy to ride, agile, and plenty powerful for most riding situations. And how can you disagree with Kawasaki's storied Ninja lineage? The 400 makes its power from a 399cc two-cylinder engine that features a slipper clutch, class-leading roll on acceleration, and plenty of Kawasaki's racing derived know-how. It also looks the business too; you'd be hard pressed to differentiate the 400 from its larger, more powerful brethren on looks alone. The Ninja 400 makes the thrill of riding a sportbike an approachable proposition for even the newest rider.
How much: Starting MSRP – $4,999
Dual Sport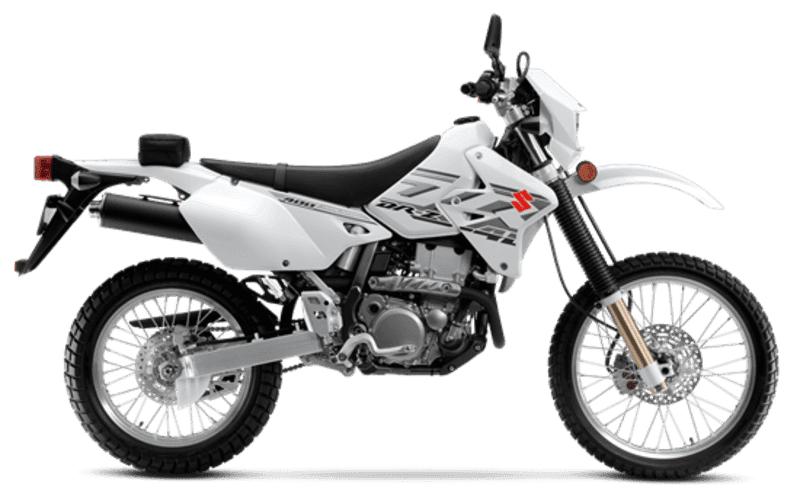 What is it: Suzuki DR-Z400
Why it's good: The DR-Z400 might be the epitome of what a Dual Sport should be. While it looks like it ought to be an off-road only machine, the DR-Z is fully street legal. It's also capable in a wide range of environments, it's solidly reliable and fun to ride – this motorcycle can do it all. Power comes from a carbureted 398cc four-stroke single-cylinder engine. While not as refined and smooth as some of the other machines on this list, the DR-Z400 makes ample power across the rev range, and makes great use of that unmistakable single-cylinder sound and character. Both the front and rear suspension are adjustable coil spring/oil damped units, giving riders of any skill level the ability to fine tune how the DR-Z400 rides and handles to perfectly suit their taste.
How much: Starting MSRP – $6,749
Mini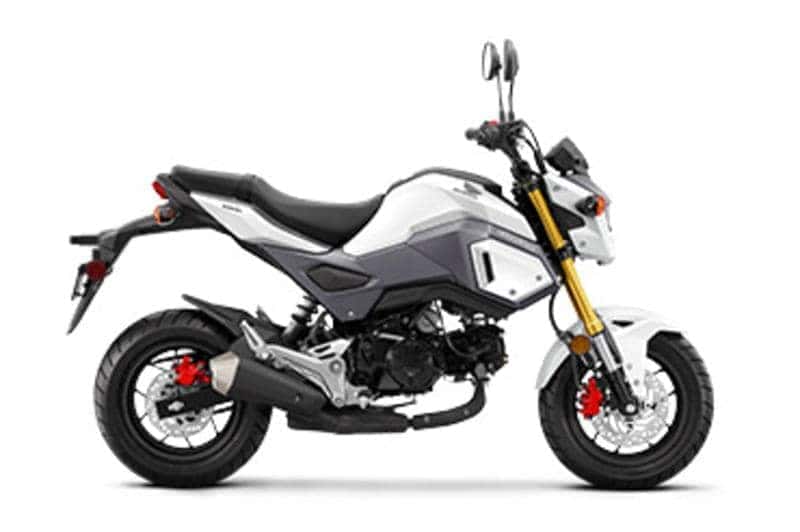 What is it: Honda Grom
Why it's good: How could you not love the Honda Grom? It's small, it's ridiculously cool, and is a blast to ride whether it's your first motorcycle or your tenth. For someone looking at the Grom as their first bike, it would make a great city/commuter bike, or one you could take on moderate journeys. The Grom makes excellent use of Honda's 125cc single-cylinder engine that returns an EPA estimated 134 (!) miles-per-gallon. Its low seat height – only 30 inches – also makes the Grom perfect for smaller riders. It features an LED headlight and taillight, optional ABS, enough room for a passenger, and more character than you can shake your riding gloves at. When you combine these traits with a super approachable starting price, it really is hard not to love the Grom. Told you.
How much: Starting MSRP – $3,399