Mees Trades Blows in Sacramento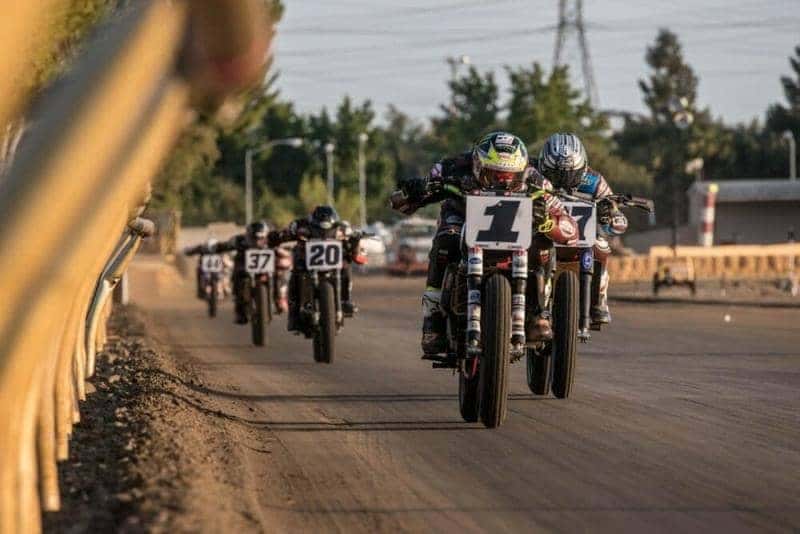 Bounce back has been a common them for the two factory Indian teammates this year. Whenever Jared Mees or Briar Bauman have had a previously bad race, they have come back in full force – pushing the pace for the championship.
Saturday was no different.
In the Buffalo TT, points leader Briar salvaged a 16th place victory and looked to crack in the race for the championship only to rebound in the Black Hills Half-Mile with a 1st place finish where Mees nearly missed out on precious points, but barely made back before the restart and was able to salvage a 14th place finish.
Could Mees answer once again in the Sacramento Mile?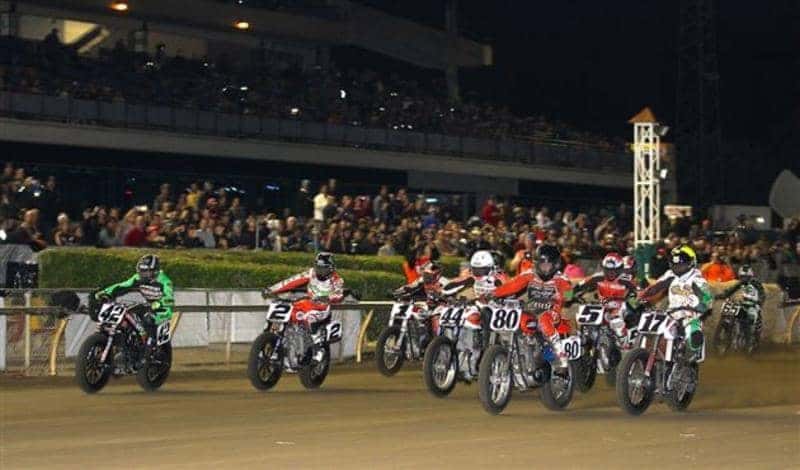 In earlier heats, Mees stormed back with vengeance, not only winning both qualifiers, but also claiming the fastest laps in both. Mees continued his rampage, winning convincingly Semi 1 with nearly a 2.4 second lead over 2nd place. Meanwhile Briar played second fiddle in both qualifiers but was able to win Semi 2 with an impressive 1 second lead over the Masters of Miles, Bryan Smith (Crosley's Kawasaki).
Once again, we were headed to an epic heavy fight between Mees and Briar.
In the main event, Mees looked to ride with the pack, a strategy he uses to warm the tires, but Briar looked to take the fight to him out of the gates forcing Mees to burn rubber. Mees responded by leap frogging Briar and quickened to blistering pace. Bauman took a minute but was able to match his pace. In the final lap in turn 4, Briar looked to dig deep one more time with by drafting Mees into turn 4 setting up a slingshot attempt, however Mees near perfect execution on the turn 4 line squashed any hope for Briar. Mees squeaked out a narrow victory of just .15 seconds.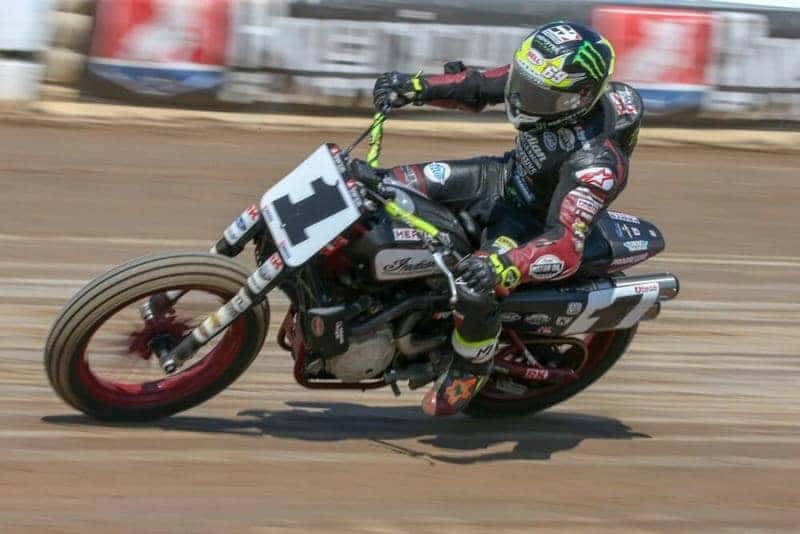 Over the last few races, both riders have shown their grit with responding after horrendous races. Unfortunately for Briar, it was just Mees' night. He still holds a sizable lead of 21 on the overall points board with just 7 races remaining.
After the race, "I banged the holeshot and then was keeping the pace kind of mediocre just to get the tires warmed up slow and try to get some players up in there. It worked out good — I finally just dropped the hammer and the bike was working so good. You don't really get perfect motorcycles even if you win a race. You win a race and usually you think the bike still could have been a little bit better. But this bike was really, really dialed-in. It was perfect tonight" (AFT).
This marks Mees' 44th premier-class win, taking him out of his 4th place tie of all time wins and into sole owner of 3rd place.
The 3rd spot on the podium went former singles champ David Fisher (Beaverton's Indian). Fisher's 3rd place finish marks a rebound for him also, as he wrecked in the Black Hills Half-Mile trying to avoid
hitting the fallen Mees. Bronson Bauman ( Factory Indian ) leaped past the Master of Miles Bryan Smith to take 4th.
With just 7 races left, Briar looks to answer as he has all season. Mees however, is not going to just let Briar ride off with the championship. Next race, Peoria TT on August 17th.