Mees Wins both Springfield Miles
Labor Day weekend saw a triple header kicked of with the singles TT where Dalton Gauthier held of the field to become the sole points leader of the hotly contested singles championship. Anticipation was high going into the two Springfield miles.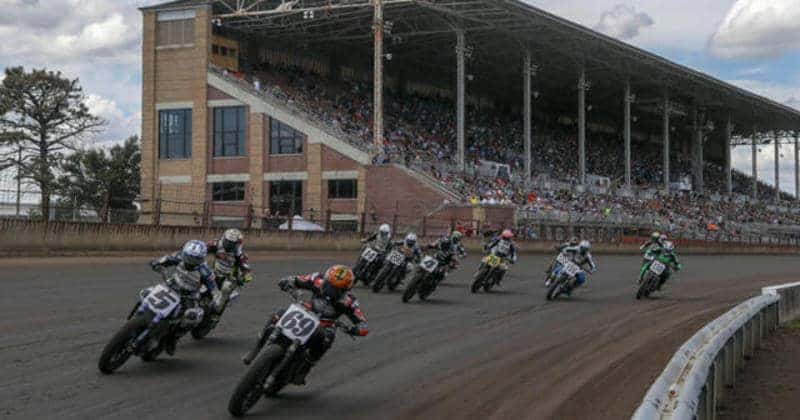 Coming in, factory Indian teammates Briar Bauman and Jared Mees have been battling for the championship – Briar leading by 38-points. Briar has been able to continue his dominating season by finishing on the podium in almost every race or rebounding after catastrophic performances.
Springfield Mile I
The first Springfield mile started off with Briar and Jared battling it out during qualifiers and semis along with last year's winner Jeffery Carver Jr. (Roof Systems Indian). However, in semi 1 Briar suffered a mechanical failure and needed to use his provisional start, without it Mees was poised to shorten the overall points gap.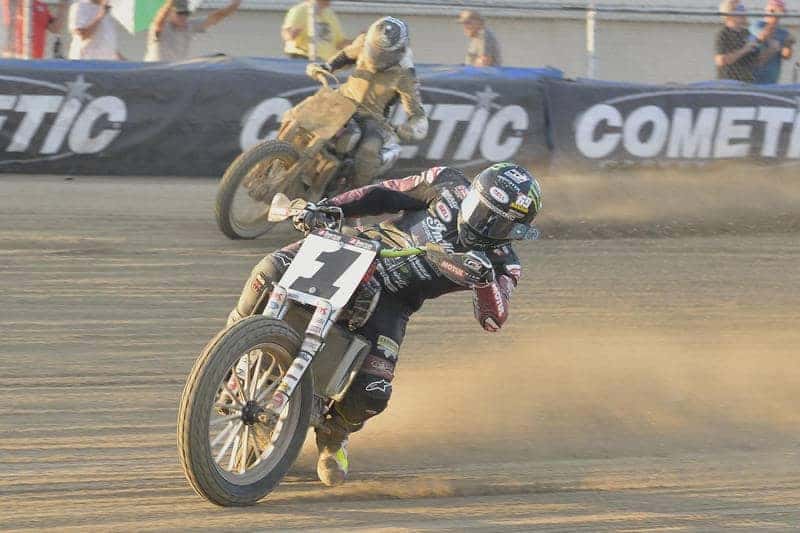 In the main event, Mees and Carver Jr. quickly jumped out and made it a two-way race. Mees led for the first 13-laps before hometown boy Carver Jr. overtook, bringing the crowd to a roar. Mees quickly overcame but was unable to run away. With just three laps remaining, Carver blew passed. Once again Mees rebounded quickly. Carver tried to regain the lead in the final lap's hole shot but Mees was prepared, cutting him off, before sprinting to the checkered.
After the race, "I knew going out there if I got the holeshot, I wanted to press the pace right away and create some separation. I think Jeffrey knew exactly what I was doing because he was just pacing me. I looked back a couple times, and right there was the '23'.
"He was basically just riding my tail and at one point I rolled out of it and let him go by. I wanted to know where he was stronger, and he had a really good line in 3 and 4. I saw that he tried it a couple times, and he did the exact same thing in the heat. On the last lap, when I felt him dive-bomb the bottom, I had a good counter for his move. I think he blew the corner a little bit coming off of it, and that allowed me to have a big gap out of Turn 4" (AFT).
Mees hoping to close the points gap was thwarted by Briar's impressive 3th place finish after his provisional start.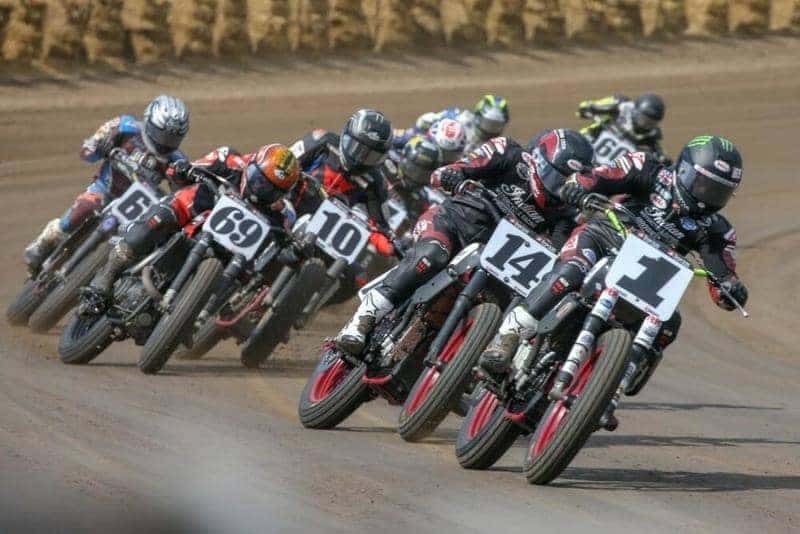 Springfield Mile II
Mile II started off differently. No one rider shot out or even a handful for that matter. Mile II saw a 10-way race for the checkered going into the final lap.
Mile I winner Mees, started off in last place having to use his provisional start after mechanical issues in his semi. Mees was able to blaze a trail and put himself in the mix of the 10-way battle. He continued to battle, pitting him and points leader Briar Bauman as the leaders of the pack. Mees was able to hold off Briar with just .083 separation.
After the race, "It was good to come off the back row and put my name on the list with the guys who have done that. It's more emotional doing it this way on the back-up bike and working my way up. The Indian Motorcycle ran so phenomenal for me. My whole crew worked so hard; when that bike broke we were switching wheels, and shocks, and offsets to try to duplicate what we were running on the main bike. We got it done, and it feels amazing" (AFT).
With the back to back miles wins, Mees now moves into 6th all time in mile wins, tying Jay Springsteen. More importantly he is just 25-points behind Briar in the standings now with just 3 races remaining. He will still need some help (mainly catastrophic failure on Briar's part) to take the championship, he is at least in contention.
Next Race, Sept. 7th the William's Grove half-mile in Mechanicsburg, PA.