Motorcycle Worthy Rides
There are so many unique elements to the world of National Parks throughout the US, a big part of my solo journey was to visit and embrace as many as I could.
Yes, I had the National Park Passport Book, and remember if you get your stamps you can submit to the National Parks Tour Master Traveler – Iron Butt Association Award.
Take in the vast variety by venturing to three different parks and in just three days go from above ground treasure to magical underground worlds. For this ride let's start in New Mexico and then into Texas.
First up – the White Sands of New Mexico in the Tularosa Basin 275 sq miles of gypsum sand desert.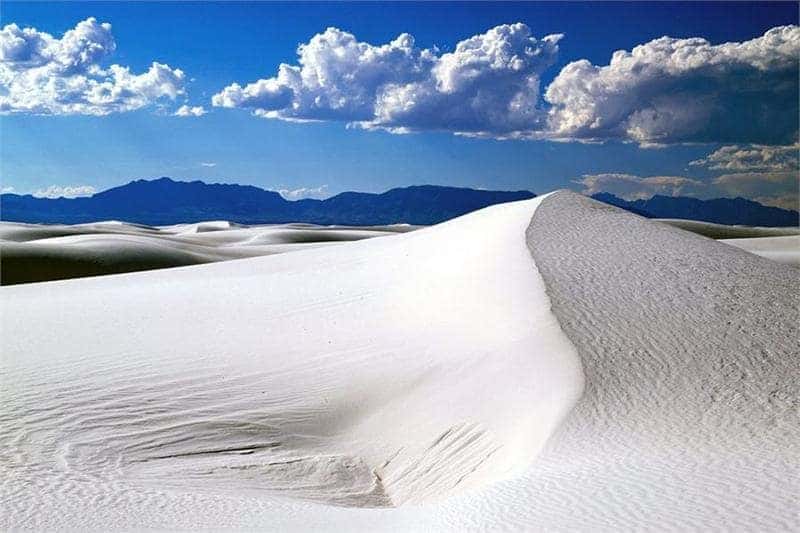 During the sunset walking tour (it is free) you learn the history of the area and can walk the entire hour barefoot if you would like, but be forewarned- as the sun goes down man does it get cold!
But before the evening stroll begins hit the dunes with a circular sled that KOA Alamogordo loans out (again for free) and straps perfectly down with two ROK Straps – it's a blast! (www.koa.com/campgrounds/alamogordo)
Hold on let's rewind before playing in the dunes and go to 700+ feet below the surface into the depths of Carlsbad Caverns, New Mexico.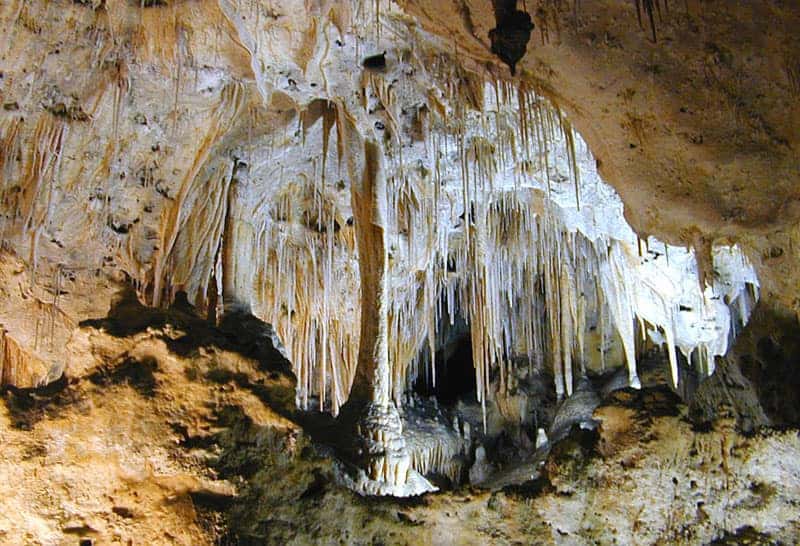 Now once I turned on the 285 to head south the winds kicked in, it was a good break to arrive at the caverns, watch out for those sideways gusts through Texas and New Mexico.
The NPS site says it beautifully, "High ancient sea ledges, deep rocky canyons, flowering cactus and desert wildlife – treasures above the ground in the Chihuahuan Desert. Hidden beneath the surface are more than 119 caves – formed when sulfuric acid dissolved limestone leaving behind caverns of all sizes."
Then the next day back above land in Texas for towering boulders and broad river carved mountain crevasses of Big Bend National Park.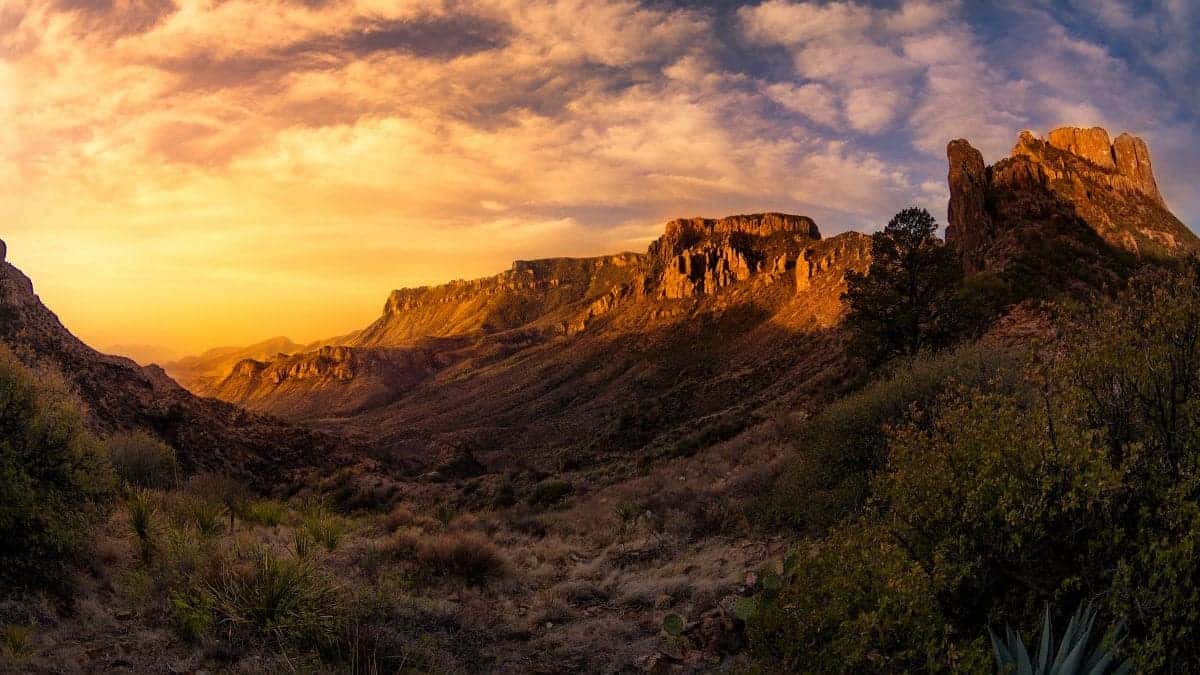 It is a driving loop to enter and exit the park with little roads that you can take to end destinations.  As you travel through the loop of the main part of the park, it is easy to put in 100 miles, and you will see a variety of jagged rocks to canyons, hill like mountains and more…and not to be missed were the four tarantulas that crossed the roads as I rode through!
Tip- to know your fuel capacity as the gas station is 70 miles into the park and the best exploring is down off the main loop so plan for stops, hikes, stunning rides, and fuel!
Also check the weather conditions, in high rains much of road floods and gets covered with mud/sand. After a long day exploring take in a night of refreshing casual charm in the town of Alpine, TX at the Quarter Circle 7 hotel. (www.quartercircle7hotel.com)
Tips and Notes:
–    Don't forget to buy your National Park annual pass for just $80 and then you can enter the National Parks plus another 300+ National Historic sites all on that same pass! (www.nps.gov)
–    All accommodations listed in this article are biker friendly and welcome large groups or solo riders!
Written by Danell Lynn, Guinness World Record Rider – www.danelllynn.com, @ danelllynn
Photography copyrights & Images by Danell Lynn