New King of Peoria?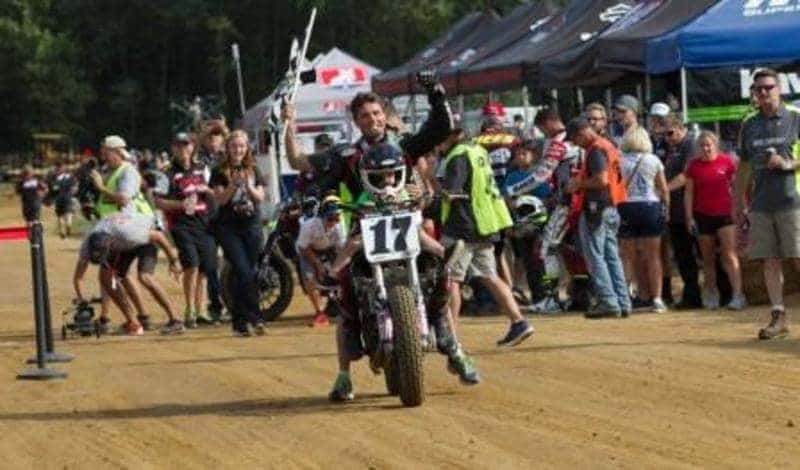 With 14-time winner Henry Wiles (Bandit Industry's Indian) sideline with an injury would there be a new King of Peoria? Let's not go that far. Henry Wiles could sit out the next 12 Peoria and still be King. However, someone needs to keep the throne warm for him.
To sit a top of the podium is no easy feat. Peoria is best known for an epic downhill jump in a slight left run before immediately banking to the right. When AFT (American Flat Track) reintroduced the V-Twin class, the jump had to be tamed by making it two smaller jumps back to back. However, fans and riders were not appeased with the new change, so back to the drawing board they went to create a longer, but lower grade jump. With a new feature, practice and early heats would be crucial.
In the practice round, the new wrecking crew (Mees, Briar and Bronson Bauman) took 1-3 with in .5 seconds of each other. In qualifying 1 and 2, the Bronson brothers took 1 and 2 by matching their practice times. They continued that trend taking their respective semi. Jared Mees slipped a little to 4th in the first qualifier, but then fell to 7th for the 2nd. He was able to rebound a little and take 3rd in semi 2.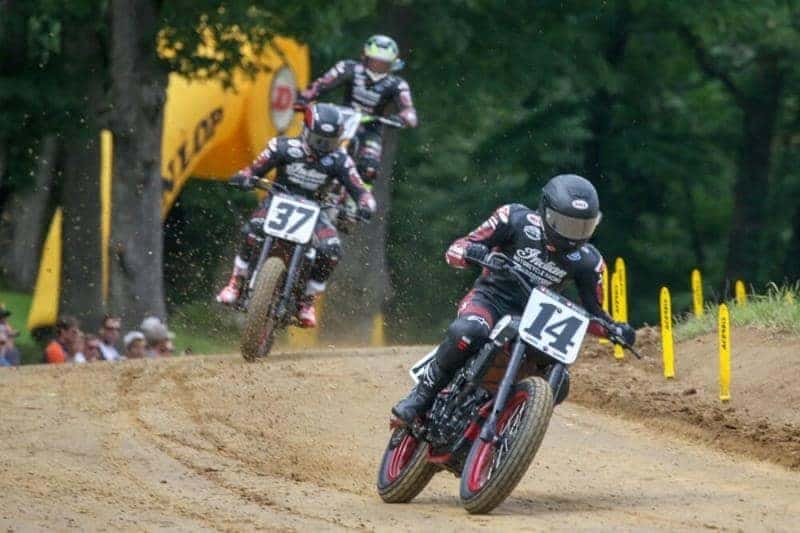 What does all of this mean? The Bronson brothers were able to tame the new jump and looked to head towards a sibling rivalry in the main – and they did.
In the main event, the unfamiliar terrain proved tough for some riders as riders spent the better part of first 15 laps trying to avoid each other. The Bronson brothers proved their nimbleness, as they bobbed and weaved through pack trading the lead. Point leader Briar took the lead from his brother in lap 9, and to prevent yet another lead change by excellent cornering.
Briar was able to pull away from his brother and the pack, lapping the majority of the field and taking the checkered with almost a 3 second margin.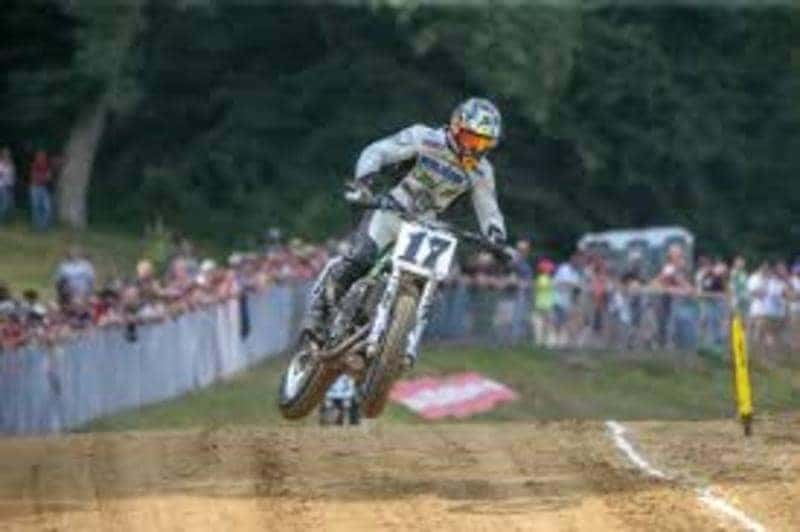 After the race, "I was trying to just be as smooth as possible and not hit any of these holes and get too out of shape. It's a bittersweet win… What could have happened between Henry and I? He owns this place, and I give a lot of respect to him. You don't do something like that without being the greatest guy to ever race here. Hopefully next year we're both healthy, and we can give the crowd a show" Briar said (AFT).
Brother Bronson took 2nd convincingly with a 5 second margin and 3rd place went to JD Beach who jumped 3 spots, including overtaking Mees in the 3rd place. Mees inability to hold on and podium now puts him a daunting 38-points behind Briar with just 5 races to go.
Next Race or series of races will happen in Springfield, IL spanning 3 days starting with Springfield TT on Aug 30, followed by the Springfield Mile 1 on the 31st and then the Springfield Mile II on Sept. 1st.