Notier's Frontiers Travels Around The World On 2 Wheels
1 Motorcycle – 2 People – 3 Years & Counting…
The adventures of this couple and their future on open roads, connects by namesake – Notier's (pronounced No-Teer) or as I like to say No-Tears as they undertake adventure with amazing vigor and are still able to smile in the face of challenge on the road.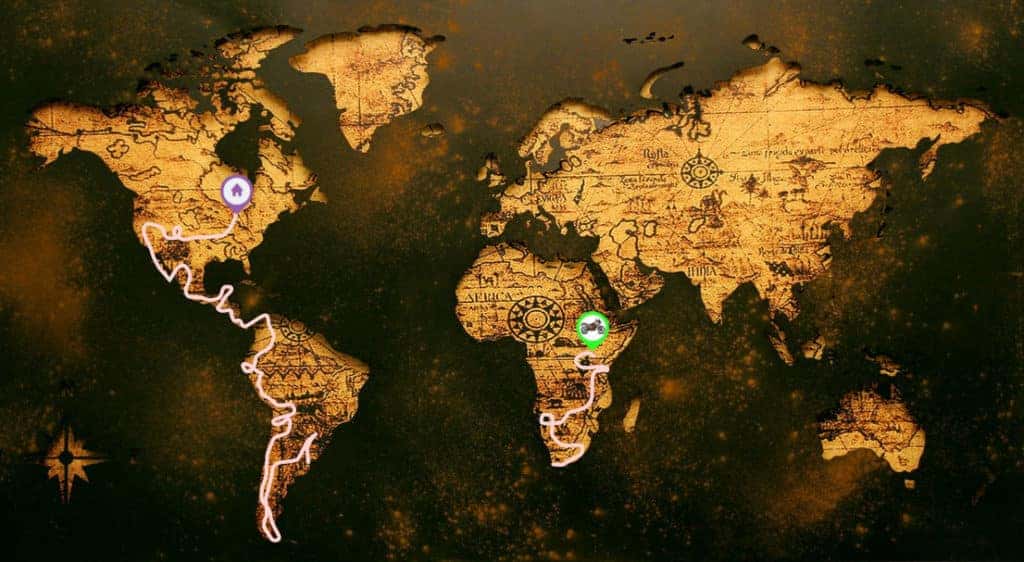 Marisa and Tim Notier have a beautiful winding road that brought them together, then separate paths followed, and then life brought them together again and they make sure they are living every inch the world has given them.
Starting with a test ride around the Rockies, Tim proposed in Yellowstone National Park and they kicked off their RTW adventure engaged and after finishing off the Americas in Ushuaia, Argentina they flew back home to become man and wife – cheers to this marriage of adventurers.
They kicked off their world exploration in Chicago, Illinois and have since been on the road for over 3 years enjoying the Americas "in all their wonders, and are now in Africa slowly making our way up to Europe." Traveling 2-up around the world on their KTM 1190.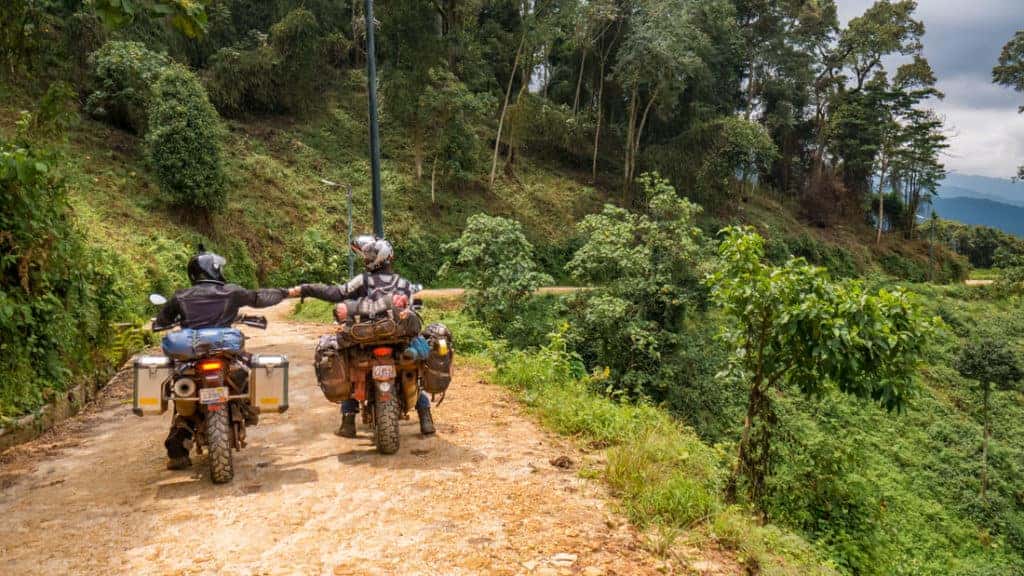 Often they catch on camera these amazing adventures but also scary moments, like the Instagram shot they were trying to get overlooking a waterfall in Africa and the bike started to slide down slate with Tim onboard and almost right off the cliff, as you watch the YouTube you hold your breath for them…whew.
And learn a few things to prep you for your international rides or your ride the world exploration. I did not even know that most National Parks in Africa do not allow motorcycles, but once they said it…it made since… "lions like to chase motorcycles!"
So, the park rents cars to drive through for just $6 a day for some of the parks they visited. And wild camping with the experience of waking up to Masai in your camp as a welcome to the day, extraordinary.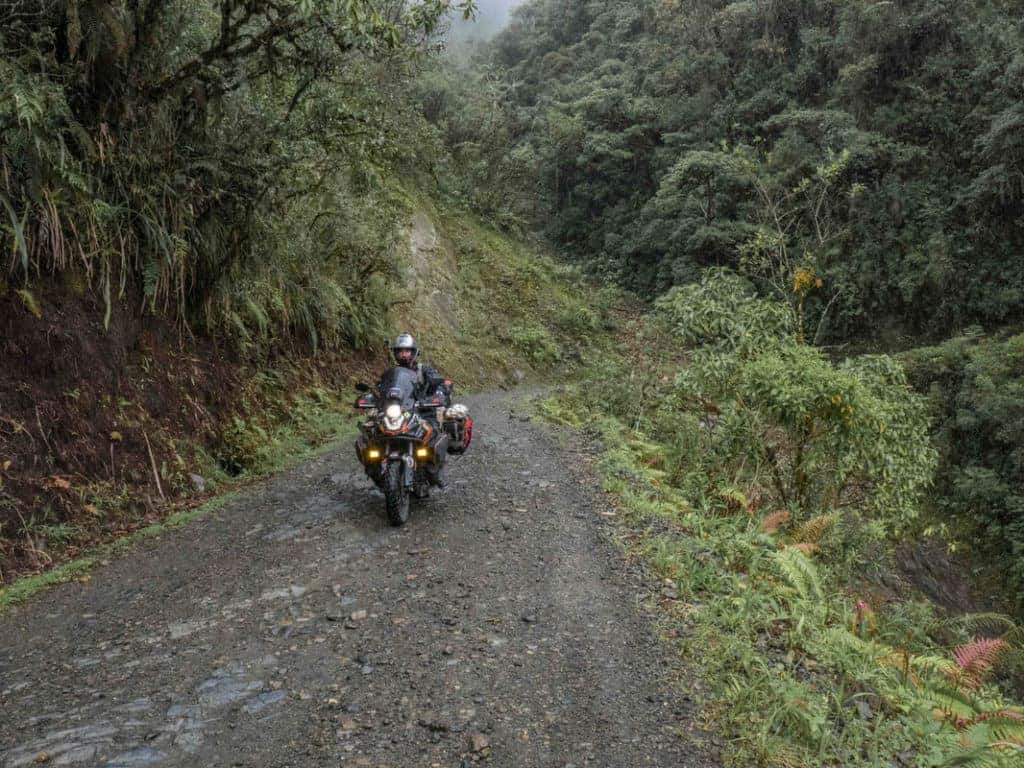 They got into Uganda as the pandemic was making its way around the globe, they were fortunate that the hostel they were had a house to rent so they planted for a bit and then when roads and borders opened they ventured on. They are now in Kenya waiting out the next round to the global pandemic.
With a punch of humor and motivation to explore their blog pulls the reader in. Like their blog that dropped this week: Knee-Deep in a Crappy Situation – "This week has been a lesson for many of us on the power of nature. Back home across much of the US, winter storms have been debilitating, sometimes even deadly. And it just goes to show that no matter how much we try to control our surroundings, every once in a while, nature deals a heavy blow."
"Here in Kenya, we learned this lesson twice this week, and the first time was with sewage. We think we have it all under control-we flush our toilets, and it's gone forever. But we don't expect the entire town's sewage line to clog due to storms and washed up debris, and for everything to return to us and back-flow onto our property…"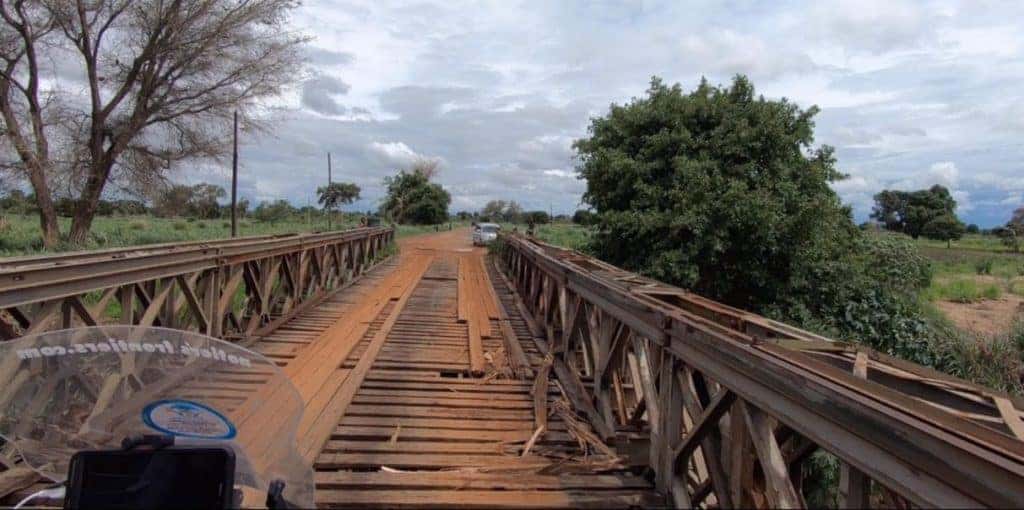 After 3 years of exploration there is so much on content to binge on. Their website is extensive and gives you great blogs and video links for all the areas they have ridden.
You can read more on their gear (moto-clothing, camping, luggage and more), their KTM, electronics and safety links and ideas. For now they are in Kenya as the pandemic takes it's course.
Read of their adventures in their books: 2Up-Overloaded and Maiden Voyage
Find inspiration on their website and more: https://www.notiersfrontiers.com/
See the recap of 3 years around the world as a virtual talk: https://youtu.be/dRH-K1Mgubw  an Overland Expo talk!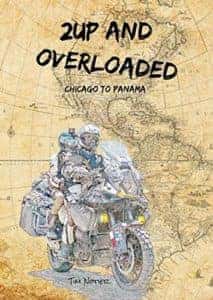 Written by Danell Lynn, Guinness World Record Rider – www.danelllynn.com, @danell_lynn
Photo copyrights NotiersFrontiers.com, Tim and Marisa Notier.