One of the Valley's Best Custom Paint Shop
For as long as there have been motorcycles, there has always been someone wanting to make it their own. This came in the form of customizations, like stripping it down to the essentials so they could go faster or even just adding a little bit of paint to give it some flair.
Arguably, this was seen as more prevalent when soldiers came back from WWII, looking to ride the same iron horse that took them in and out of many battles; Harley Davidson WLA.
After returning home, soldiers took the beefy WLA and stripped it down, to make fast rebellious fun on two wheels. This inevitably led to the era of bobbers in the 1950s.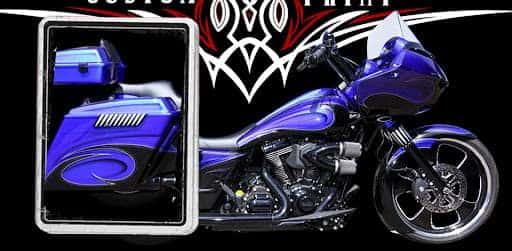 In the 1960s, a new breed of motorcycles emerged with their raked-out front ends, flashy paint jobs, and so much chrome you could see it from space; choppers.
With the emergence of choppers, motorcyclist took their passion to a whole new level, experimenting with bright, vibrant paint schemes that made their machines stand out from the rest. They created head-turning, show-stopping masterpieces that were featured in magazines like Easy Rider and Iron Horse for generations, which still to this day inspire professional and garage builders to this day.
Custom paint shops popped up all over the country seemingly overnight, but few have found a way to stand out amongst the saturated crowd.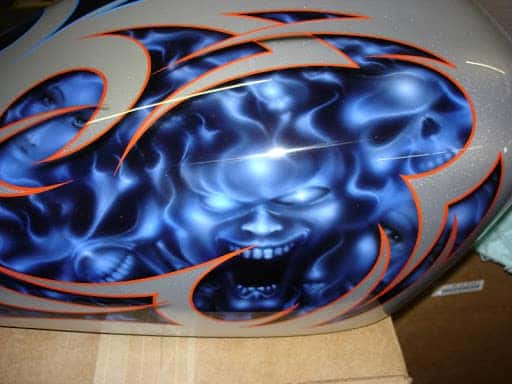 Just a short drive north from Phoenix, you find just that.
In 1976, Rolling Art Custom Painting in Tempe, AZ started their journey with the painting of a 1946 Panhead. Since then, they have been featured in ten magazines and three TV networks. They do everything from pinups to flames and even just factory color matching.
Their gallery page where you will see traditional flames, ghost flames, flames with skulls, pinups, geometrical designs, and much more.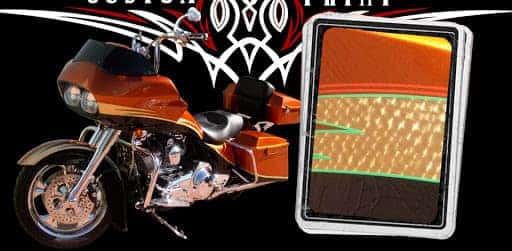 This isn't just some high-priced paint job that makes you wait months for a finished product. They have been rolling strong for 31 years because they know what it takes, "provide the customer with the highest quality paint job, on a timely basis, at an affordable price".
The pillar of any business is quality, quickness, and price. These boys know what they are doing, which is evident from the numerous industry awards and thousands of repeat customers.
One Google reviewer put it simply; "Experienced. Thoughtful. Informative. Timely. Professional".
If you're interested in checking out one of the Valley's best paint shops, go to their website and browse their content. If you like what you see, which you will, you can fill out their info section and they can contact you to discuss how to make your bike stand out from the rest of the crowd.