Our 5 Tips For Successful ATV Hunting
With the autumn season quickly approaching, avid hunters nationwide are gearing up to score the perfect kill. If you're excited about deer season, it's never too early to start preparing for your adventure out in the woods. If you plan on taking your ATV along for the ride, you should ensure your machine is prepared, safe, and ready to hit the hunting grounds.
Here are five ATV hunting tips to guarantee you land that perfect 10-point buck.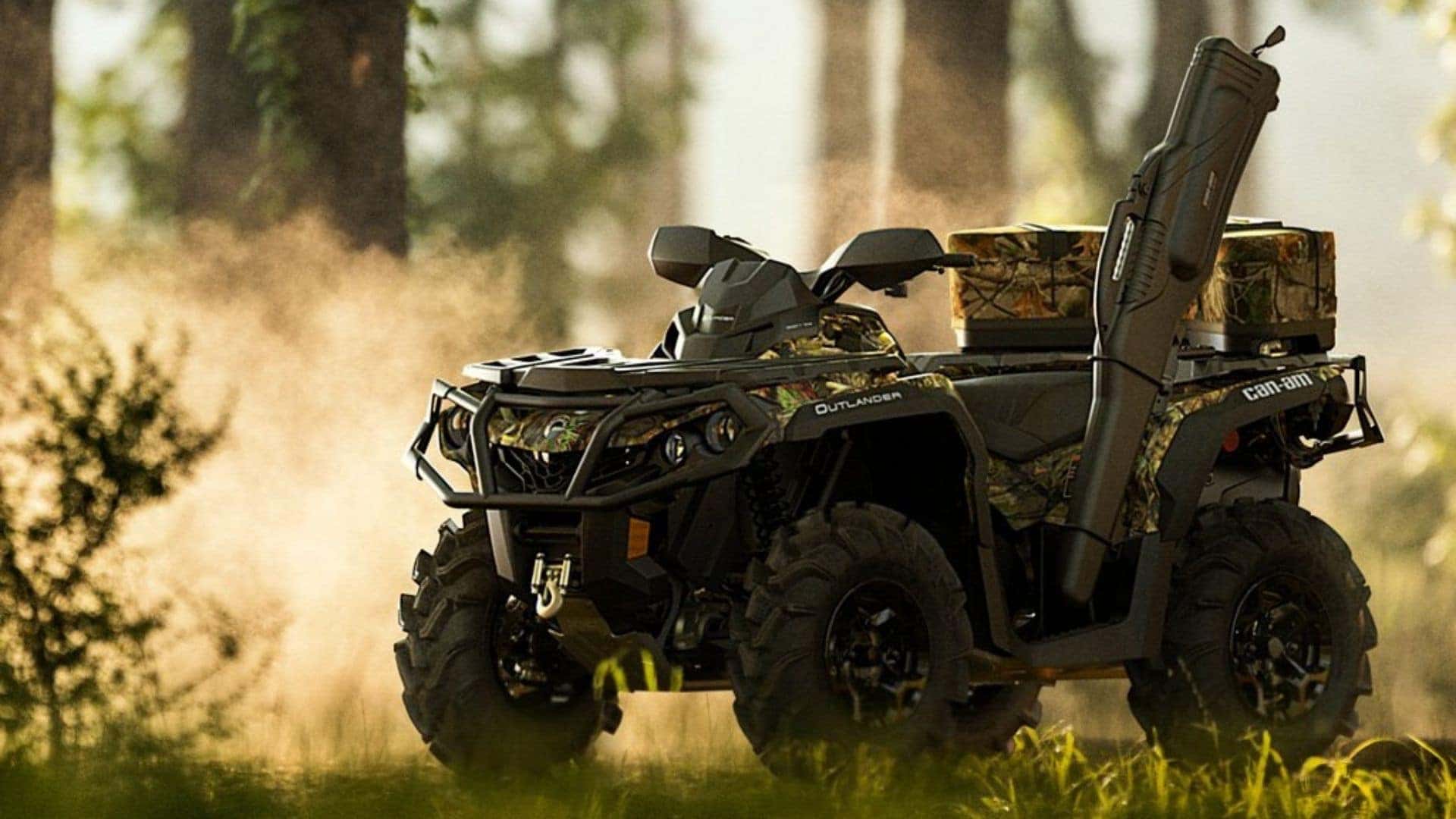 Understand Your State Laws
Every good woodsman knows that they should thoroughly familiarize themselves with their state's rules and regulations when it comes to hunting with an ATV. For example, in Texas, it's prohibited to use an ATV when hunting on public lands, unless you have a handicapped license plate or placard. Knowing your state's ATV hunting laws will keep everyone safe, ethical, and courteous.
Be Respectful
Just because you're far out in the woods doesn't mean that you can act like a jerk. There's already a lot of controversies when it comes to hunting on an ATV, so never add fuel to the fire. To guarantee you're being respectful to other people and hunters, keep these tips in mind:
Be mindful of nearby hunters and hikers. Slow down and allow others to safely pass you on the trail. Keep noise to a minimum.
Avoid campgrounds and campers.
Arrive well before shooting hours and make a game plan.
Avoid prohibited areas.
Always respect the environment. Don't litter or chase after wildlife on your quad.
Be Ethical
It's both a privilege and a responsibility to hunt deer on an ATV. Riding a quad gives you a huge advantage over animals. Never use your vehicle for anything else other than riding. Never use your ATV to chase or spot deer. Never fire your weapon when you're on your ATV. Be sure to always keep the "fair chase" principle in mind whenever you're hunting. Unless you're handicapped, hunting while astride your ATV reflects poorly on yourself and other hunters.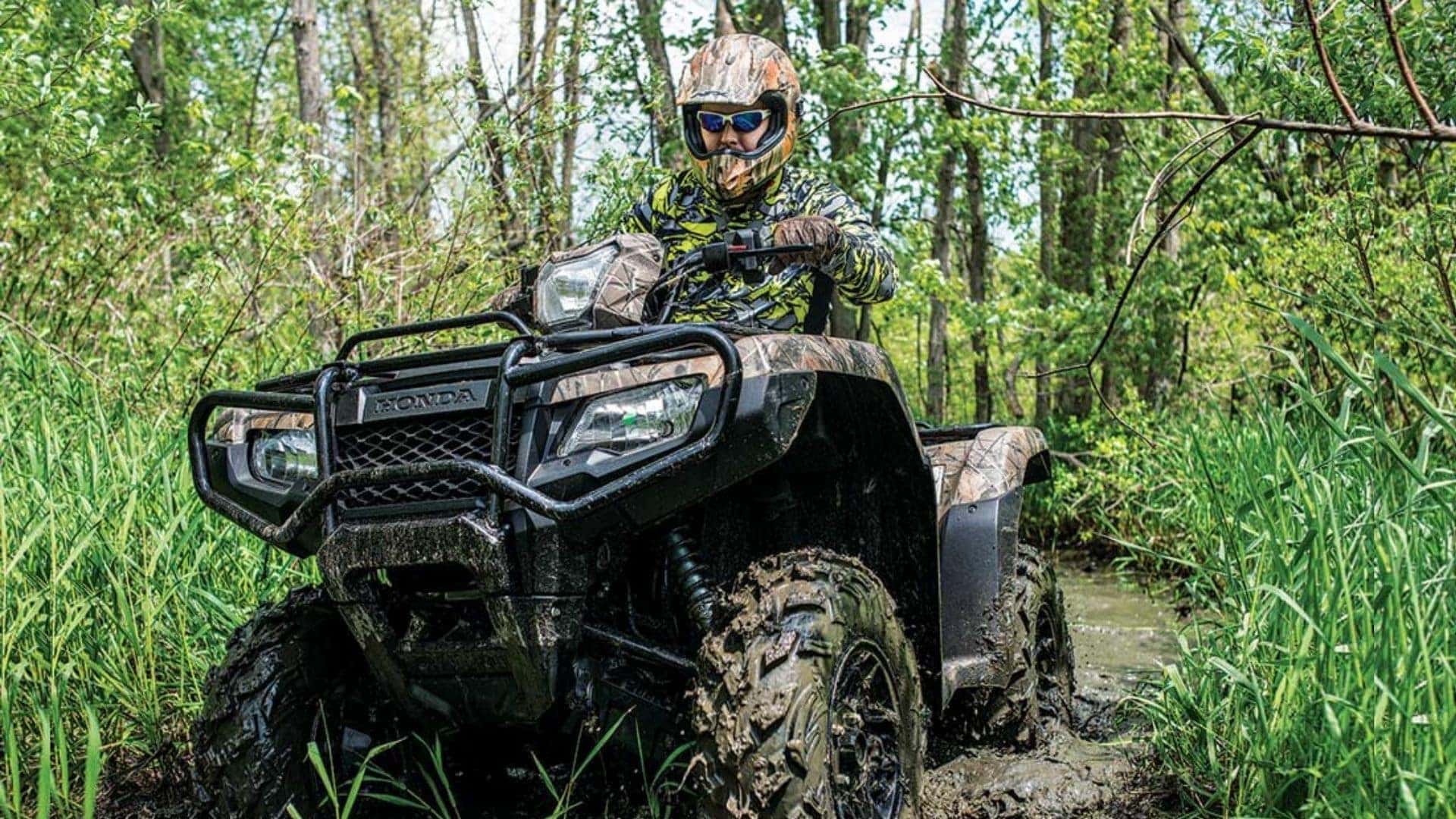 Get Prepared
In order to enjoy a safe and successful hunt, it's essential to properly prepare yourself and your machine. Make sure your tires are properly inflated. Closely inspect your battery and terminal. Check all oil and fluid levels. Inspect your headlights.
Additionally, pack the right gear with you. Dress in long sleeves, boots, durable pants, and gloves. Carefully select camouflage gear that will keep you warm and shield you from debris. Always have a bright orange safety vest on hand to stay visible to other people in the area.
Stay Safe
Hunting with an ATV can be dangerous. To keep yourself and others safe, always be mindful of your equipment and surroundings. Know the terrain of the area you're hunting in. Always wear a helmet while riding your vehicle. Bring a first aid kit with you. Never shoot your weapon irresponsibly.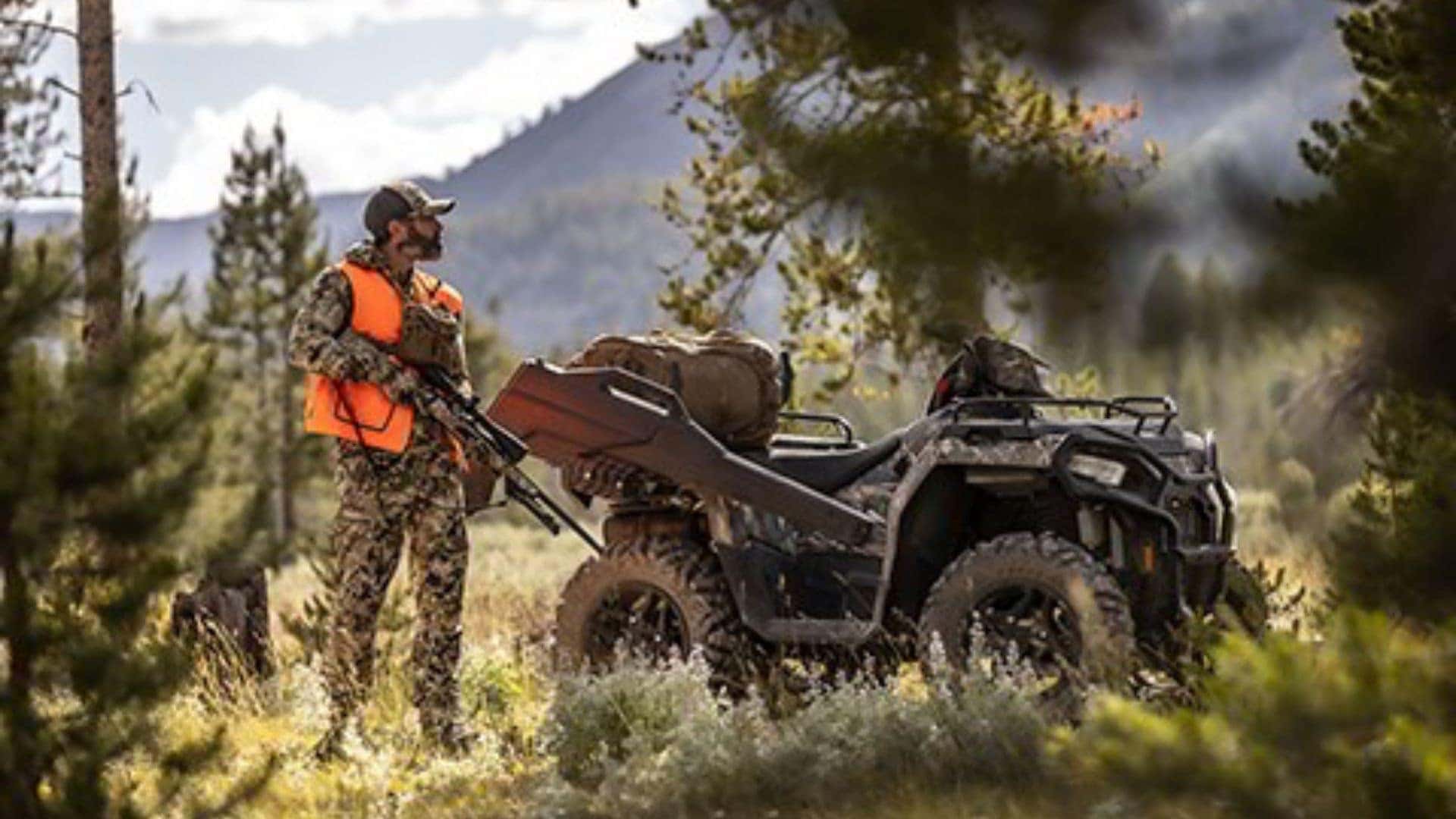 Enjoy the Hunt
With these five tips, you can stay safe, ethical, and respectful while using your ATV for hunting. Best of all, you'll enjoy every minute of your adventure.