Polaris Continues Pre-Order Program For 2022 Models
Welcome to the new dealership experience… not a far stretch from other products and services we are all buying since everything has been changed in the last few years.
Even though the vast majority of Polaris factories are up and running again, many of the vendors from which they purchase parts are still shut down or just lacking raw materials. This is a problem that we are seeing across all types of industries. 
The Powersports industry has grown from an 11 billion dollar industry in 2018 and is projected to reach $14.5 billion by 2025. The demand is huge with so many new people joining the community of Powersports enthusiasts.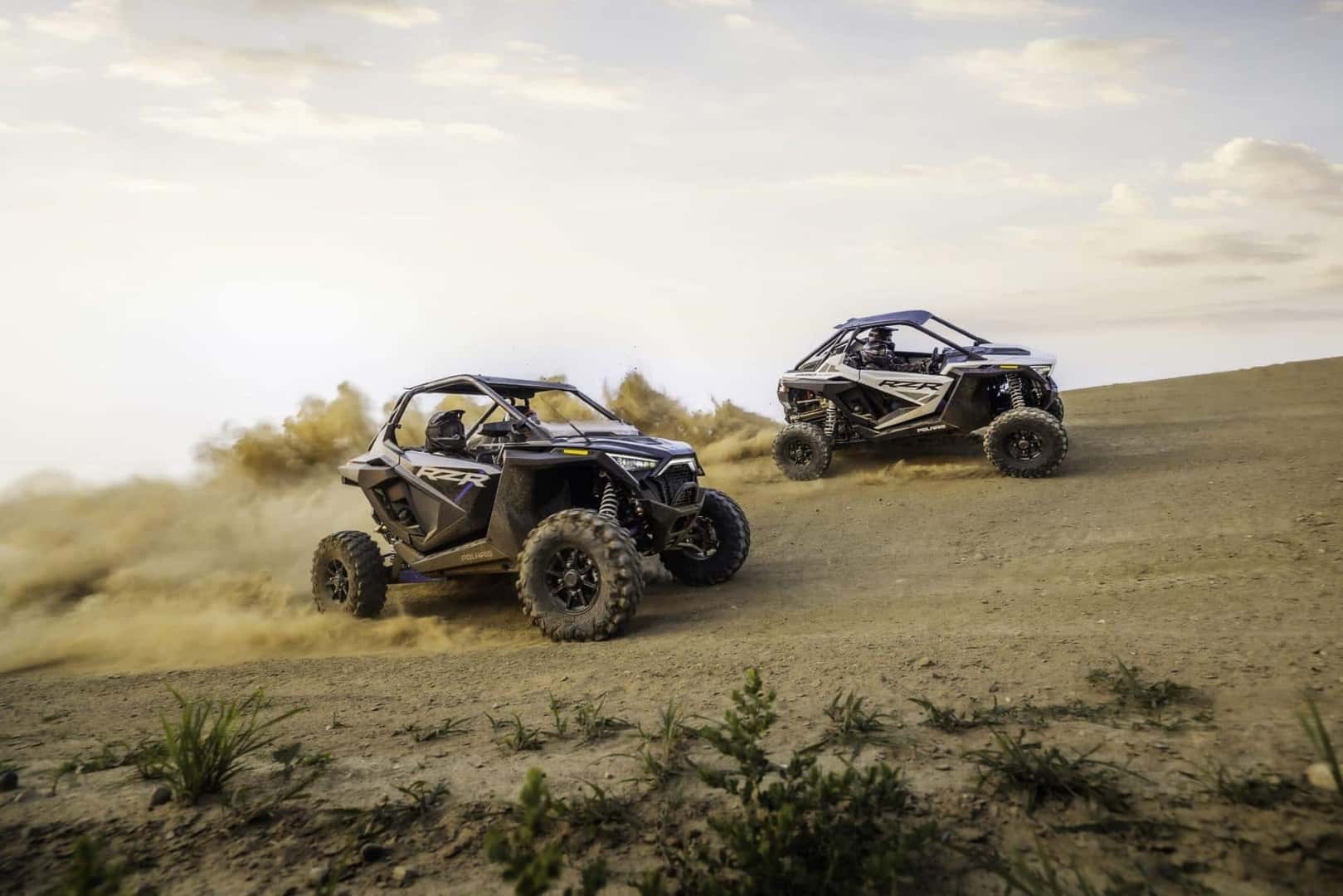 2022 Polaris Lineup
Polaris announced their 2022 lineup and we're pretty excited about it. There's been some updates and modifications to some of the tried and true classics, as well as brand new models announced. 
Enhancements have been made to the 2022 Ranger, RZR, Sportsman, and General lineup. 
Some new vehicles for 2022 include the Ranger SP 570, RZR Pro XP, the all-new edition Sportsman 570 and XP 1000 with Ride Command, the General XP 1000 Trailhead Edition, and the Youth RZR 200 EFI. 
You can browse through all the new 2022 Polaris models here.
Polaris Pre-Order Program 
Like we mentioned in our last blog post about the Polaris Pre-Order program, Polaris contracts over 1600 dealerships in the US (Ridenow Powersports operates 18 of them), so as a result, they have to allocate their products fairly and wisely. 
They've found that the best way for them to distribute inventory is through their pre-order program. 
Polaris's pre-order program is fairly simple. Every time someone comes into our dealership and pre-orders the UTV or ATV that they want, Polaris puts that dealership on a list to be the next recipient for that vehicle. In short, Polaris only sends vehicles to the dealership once they're claimed by a customer. 
What this means for you is that if you're waiting around the showroom floor to get a brand new 2022 Polaris model, you're gonna be waiting a while. Your best bet is to get with one of our trained product specialists, who will help you figure out exactly what model is right for you, and get your name on that pre-order list. 
Don't feel intimidated by the pre-order list either, there's no harm if you need to end up backing out. So even if you're just considering the idea of a 2022 Polaris, get your name on the pre-order list! 
What To Expect 
Each year we sell thousands of Polaris vehicles all across the nation. Our trained product specialists are some of the most experienced in the industry and with so many vehicles to choose from, differentiating between all of the models and accessories can be confusing. 
Our team is prepared to answer all your questions and ready to help narrow it down by color, configuration, lineup, and more to assist you in finding your perfect ride. 
In addition, they will go over payment options with you and can help you take advantage of financing. Right now, we are paying retail for trades, so bring in your ATV, UTV, motorcycle, or PWC and you can put that money towards your purchase. You can also check out the current Polaris factory offers here. 
Are Pre-Orders Here To Stay? 
For now, this is Polaris's new normal, and we expect to see the Pre-Order program continue through the summer of 2022. 
The wait for these vehicles varies, but we are currently seeing a wait time of 2.5 – 3 months. So if you're looking to have your ride ready for dune season, now is the time to buy. 
Don't wait, Pre-Order your 2022 Polaris today.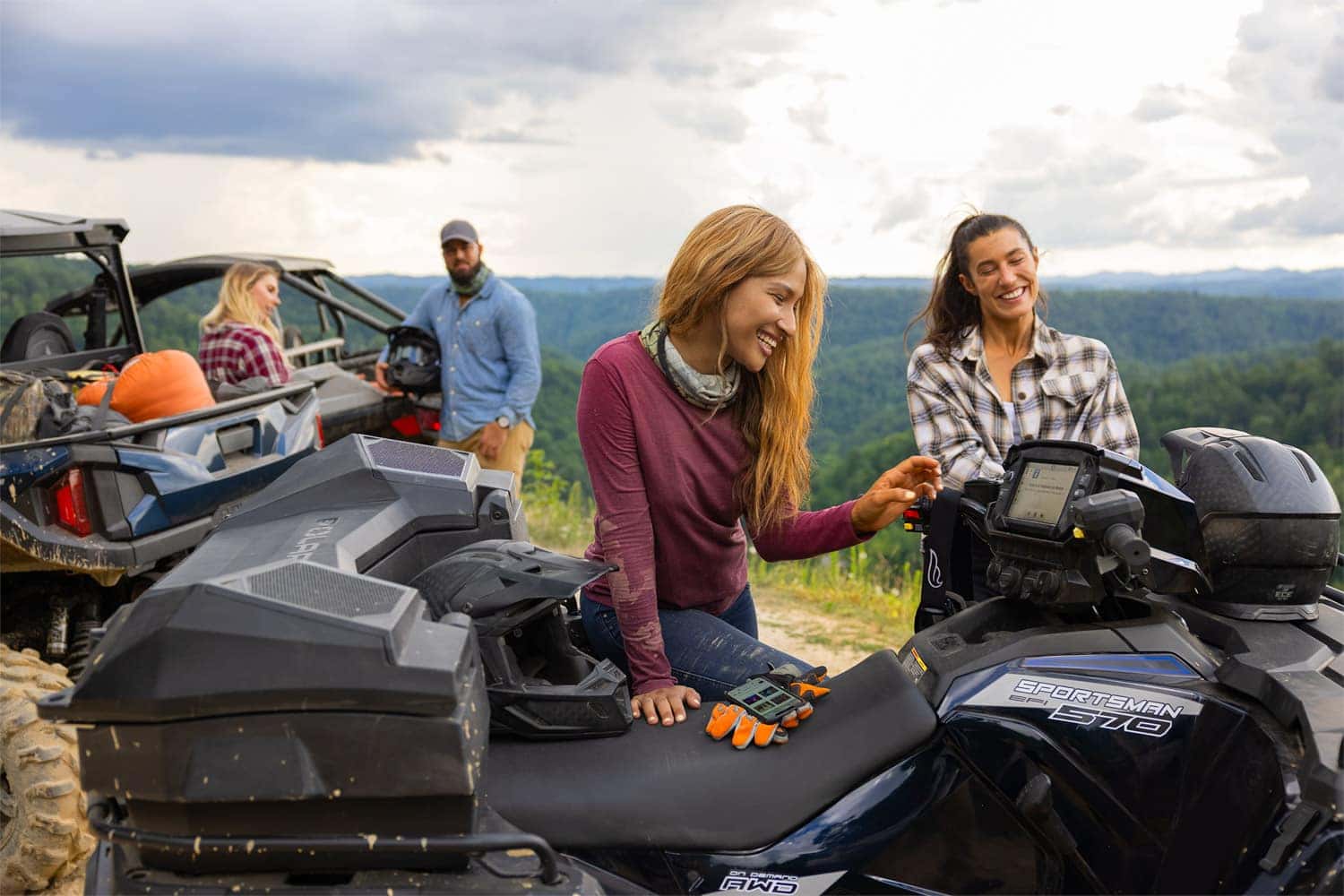 What Happens When My Pre-Order Comes In?
This is the best part when your new 2022 Polaris arrives at our dealership, a factory-trained technician will prep the vehicle to the specs needed to get it trail-ready. If you had ordered some sweet Pure Polaris, Hexis, or aftermarket parts or accessories, this would be the best time to have them installed before you take delivery. 
Financing has never been this good also, with rates so low and approvals at an all-time high, it has never been easier to purchase your new Polaris with payments in your budget. We even had programs new to us this year so make sure to ask what you may qualify for!
Looking For Places To Ride?
All of our RideNow Powersports showrooms are staffed by true enthusiasts who ride the same products they sell. Make sure to ask for a recommendation of where their favorite places to unload and get a little dirty. I'm sure you'll hear some great stories of past adventures… who knows, they might know of a group ride coming up that you can join in!