Ranchos to Questa: How to Ride your Motorcycle to your Girlfriend's House in 7 Scenic Steps
It's been nice kicking back with y'all this winter, reminiscing. That said, your boy spent the season in the snow-soaked mountains of northern New Mexico, stepping around the mud and perusing old road photos week after week to tell these stories–just itching to un-tarp Zanthia the Indian Chieftain Limited and hit a quick brap. 
Well, siblings, the sun is out, the snow is melting, the mud is drying–the first adventure of the year is a ride to my girlfriend's house… from Ranchos de Taos to Questa, through Carson National Forest. 
Step 1: Live in Ranchos de Taos, NM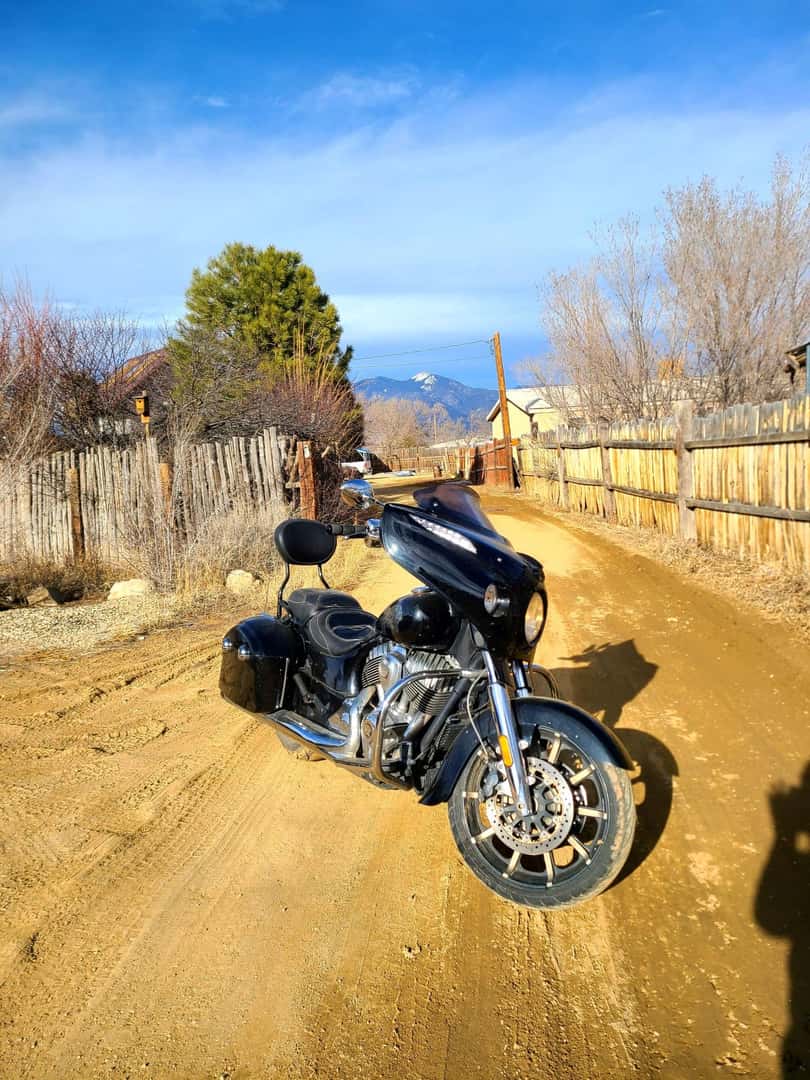 Ranchos is just south of Taos, New Mexico, if you take the only road in and out of town. That's Taos Mountain in the background, watching over Zanthia and me as we slip and slide out the hood and onto the main road. She started right up, of course. I make a living writing about the dangers of failing to winterize our bikes. Luckily the rules don't apply to Zanthia and me because we stay riding every chance we get. 
You can bypass downtown Taos if you start Ranchos by taking 240 west. You'll twist ad turn through the Ranchitos for a few miles–mind the cattle guards and the ranchers who assume you're a tourist. 
Step 2: Take a Left on Blueberry Hill Road.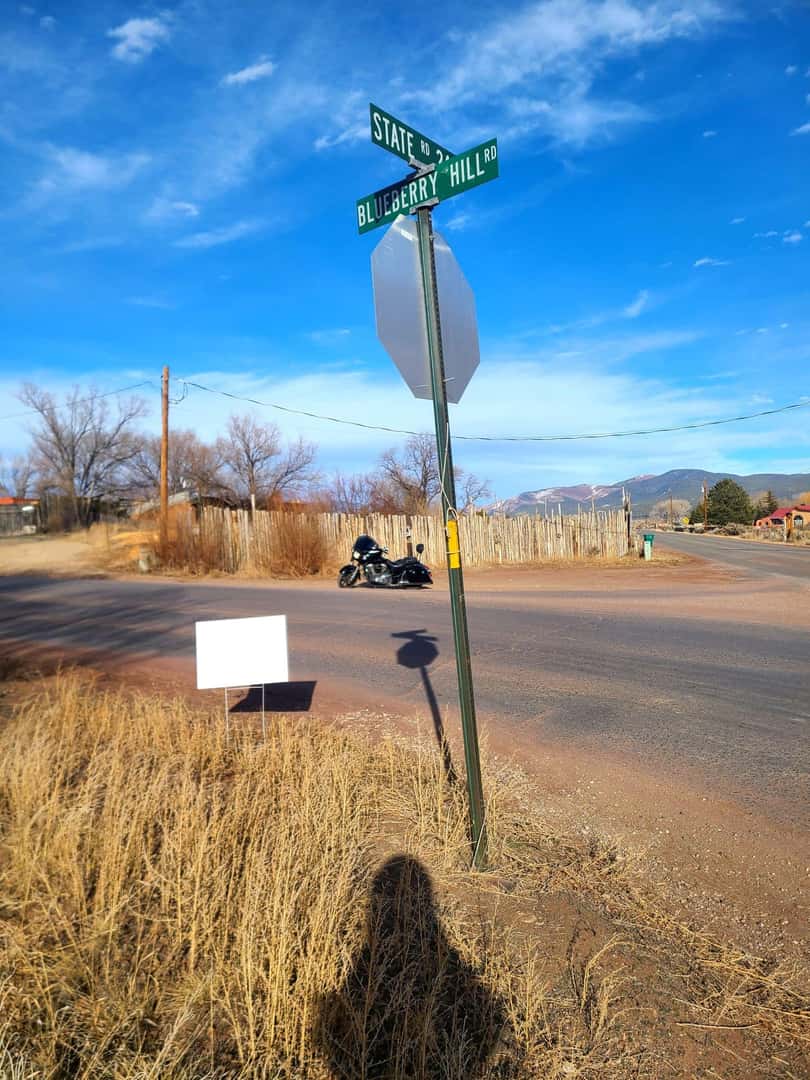 Head North on Blueberry Hill, Mesa's on your left, Mountains up ahead, and, if you're doing it right, the wheels are on the ground, and you're in the saddle.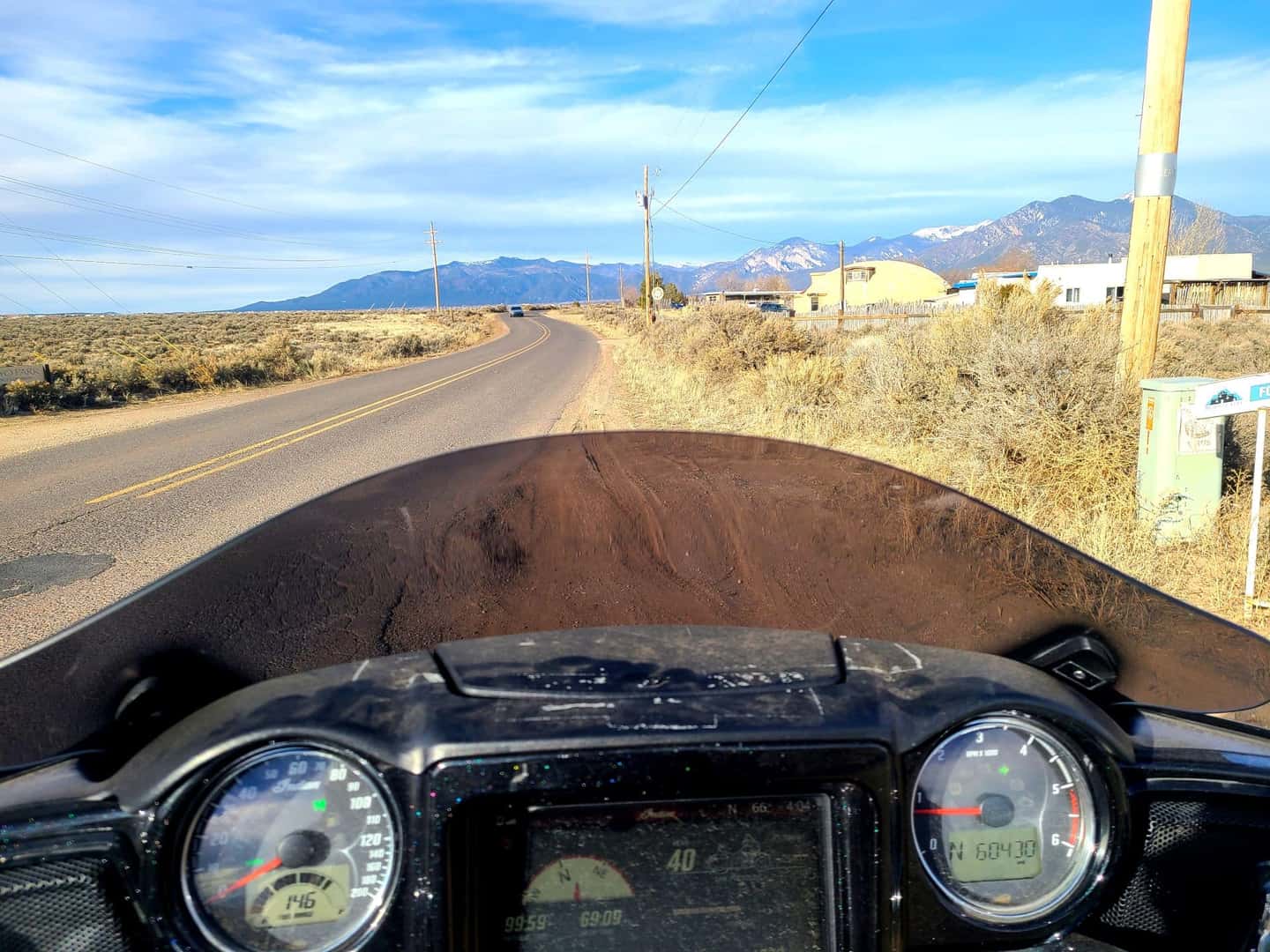 Blueberry hill dumps you onto the crossroad of 64.
Step 3: It's right on 64, left at 522, and before you know it, you're in Carson National Forest.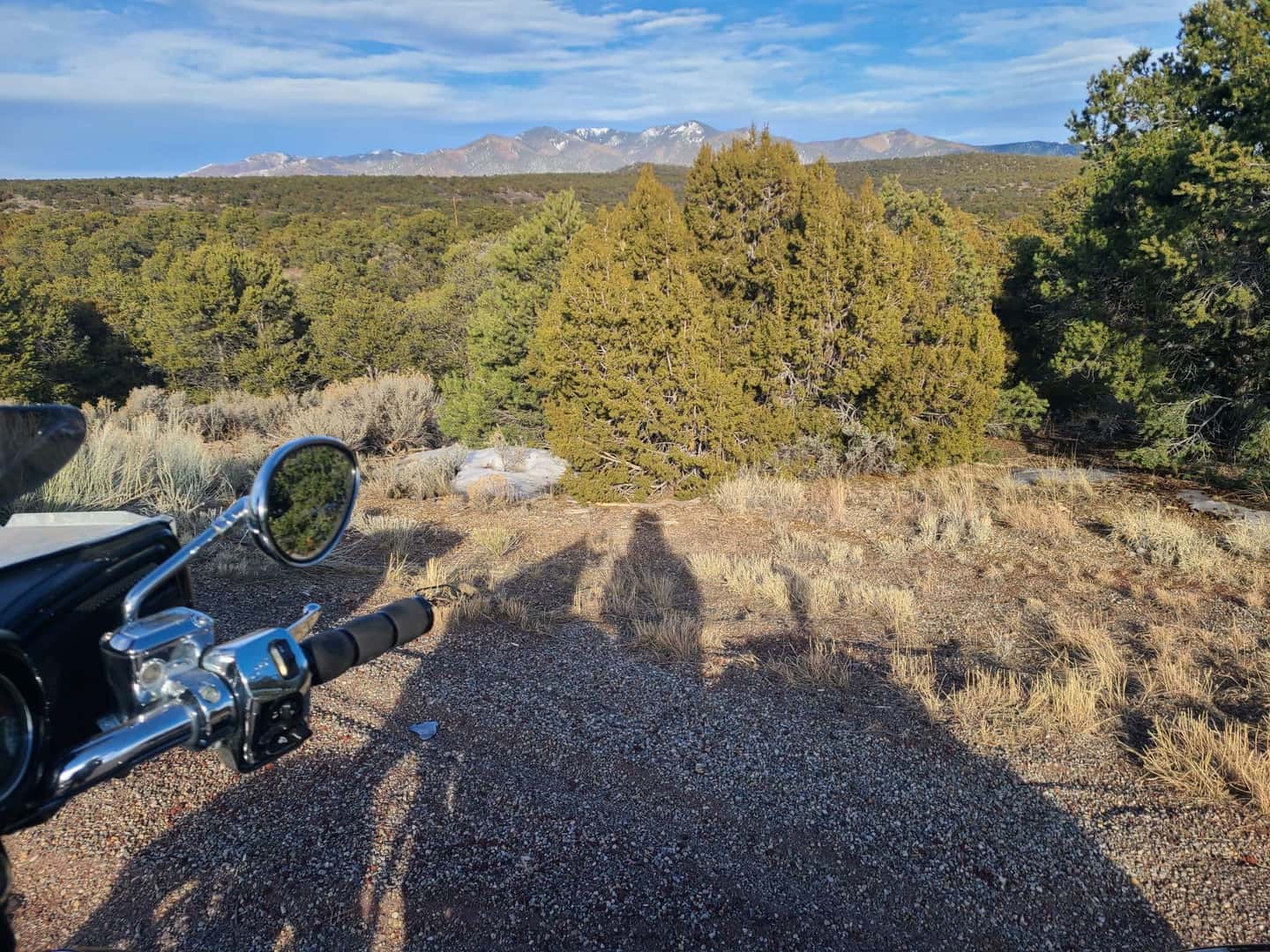 Step 4: Now Entering Carson National Forest 
The fully roastable roller coaster of a road that is New Mexico 522 is where the traffic and the speed limits all start to loosen up.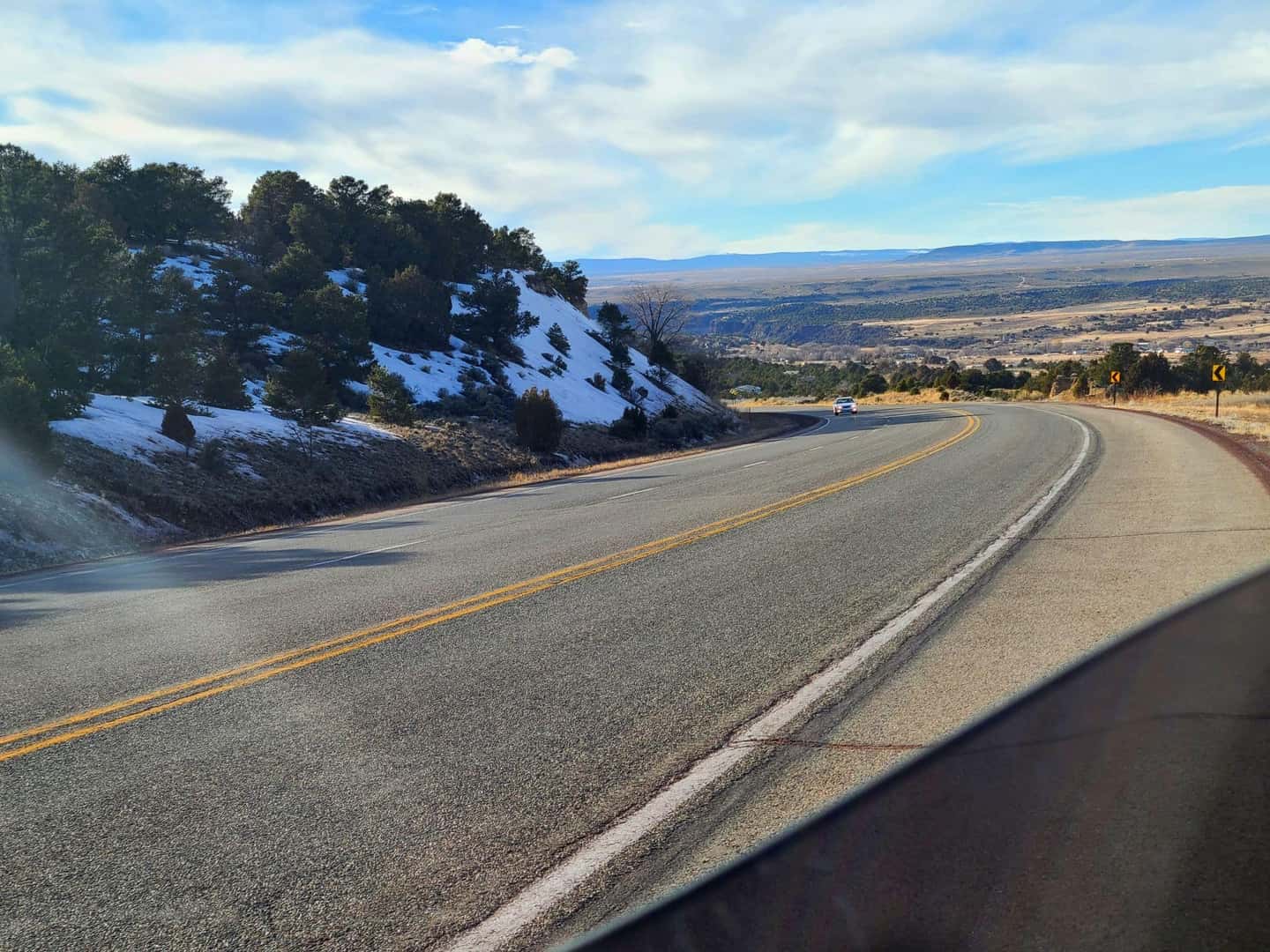 Step 5: Sweep them curves and hit roll them banks while you rip through the place where the desert and the mountains blur together. 
Soon the only residentials you see look like their avoiding Imperial inquisitions on Tattoine. 
And siblings, watch out for the Elk. They're out here for real.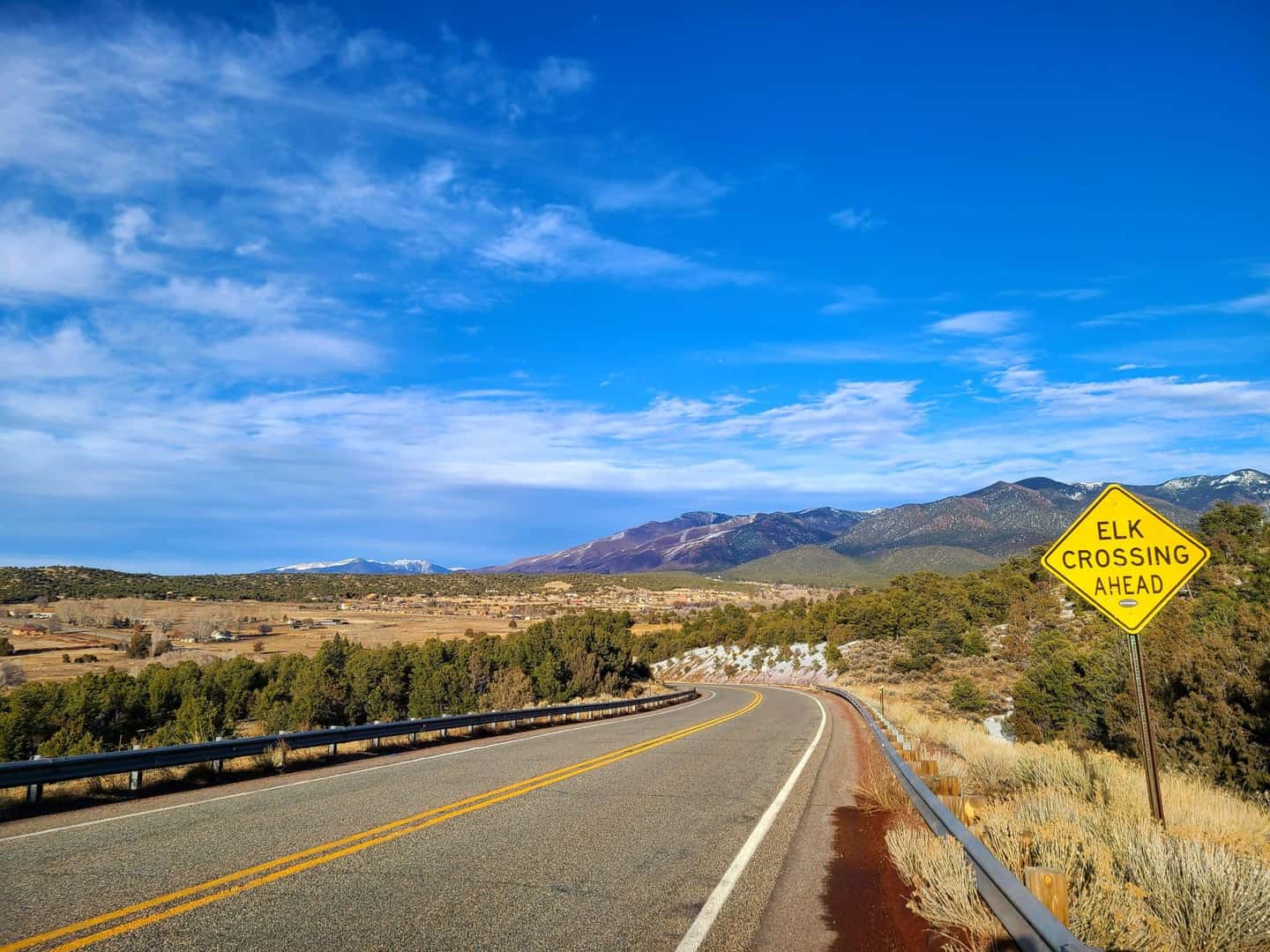 Step 6: Date a Bad-to-the-Bone Earth Goddess who lives in the Mountains.
This could be Step 1, sure, but if you're not riding through the mountains regularly, through Hondo and San C, round all these little sleepy mountain forest towns for a while, how are you planning on meeting her?
Welcome to Springtime, siblings. Time to dust them Motos off, get those engines thumping, and get twitterpated. 
That said… 
Step 7: Avoid the Last of the Snow.