Reservoir Rendezvous via Utah 31
It was 2018, and Yosemite was on fire. This isn't a story about Yosemite, but I want to let y'all know where my head was when I saw billowing smoke in the distance while scrapping knee pipe and crash bar down Utah's 31. 
I'd just worked an event in Naada and Denver next, so I decided to dip down and around into Utah off I-50, the Loneliest Highway in America, on my way to the rollercoaster of an interstate that is the 70 through Colorado. 
Before the event, a buddy of mine who works for Indian gave me a stack of Butler Maps a rep had left with him—one for every state I'd pass through on my Chieftain Limited between Southern California and Denver by way of Nevada. Needless to say, I'd ripped tread through deserts, mountains, forests, and everything in between on my way to Utah. Zanthia, my Chieftain, was just warming up; I was like a kid in a cupboard at Oprah's house—the stoke was high, and Utah was getting crossed off the list curve by curve when I saw this: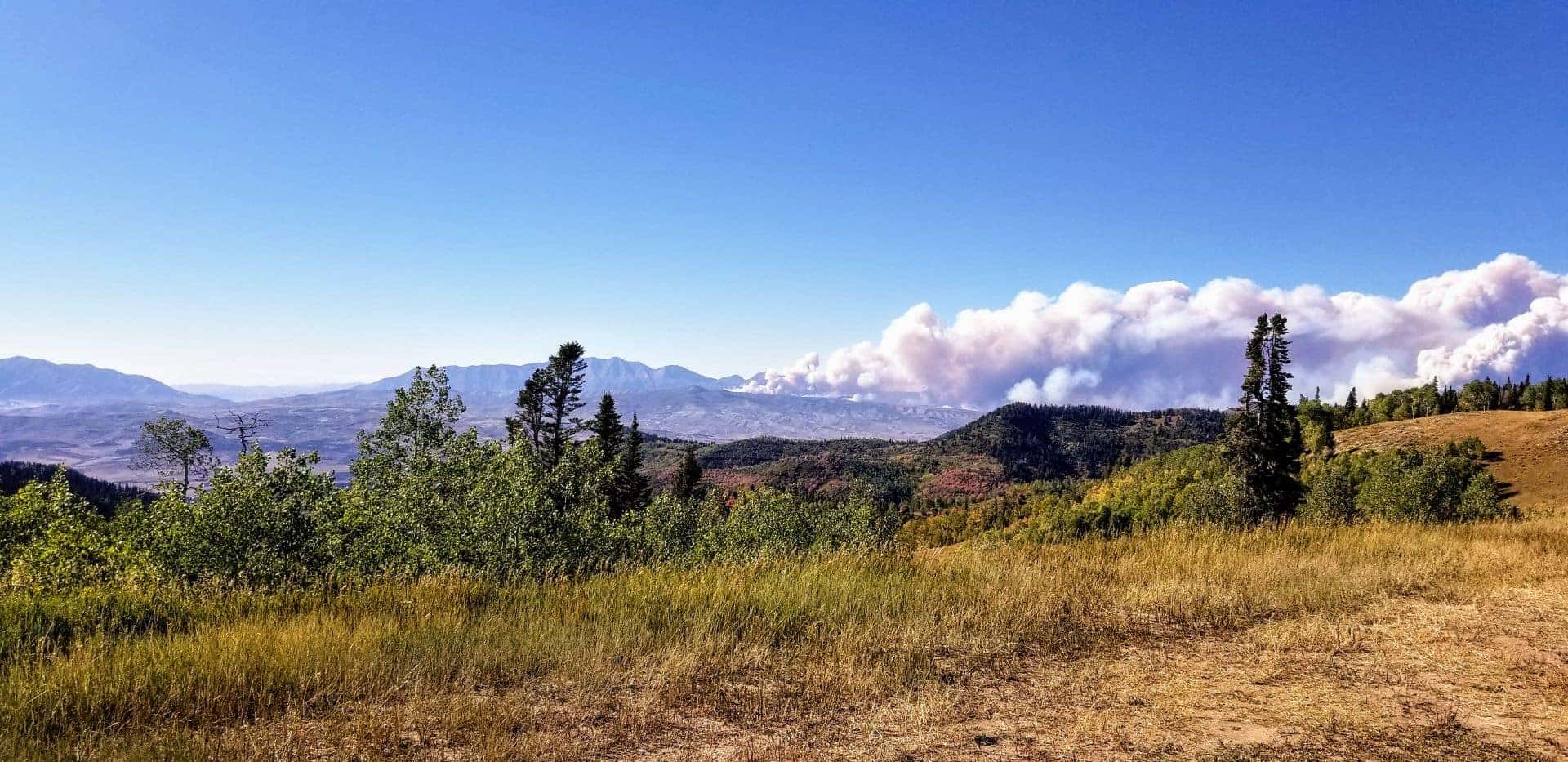 Just a little smoke coming from the direction I was heading. Nothing at all compared to the smoke and still-smoldering trees I passed on my way to the Wildfire Service blockade outside of Yosemite a month earlier—I didn't watch the news. 
From I-50, I went North through an adorable town called Mt. Pleasant at the foot of an amiable mountain that shared the town's name. But by 2018, the only Utah experience I had was Salt Lake City on tour in my early twenties; shortly before Mt. Pleasant, Utah had already begun to blow my dissociated expectations. 
By the time I got to Cleveland Reservoir, presence had integrated my doubts into butter-smooth mountain roads, paint-rolled with yellow and green.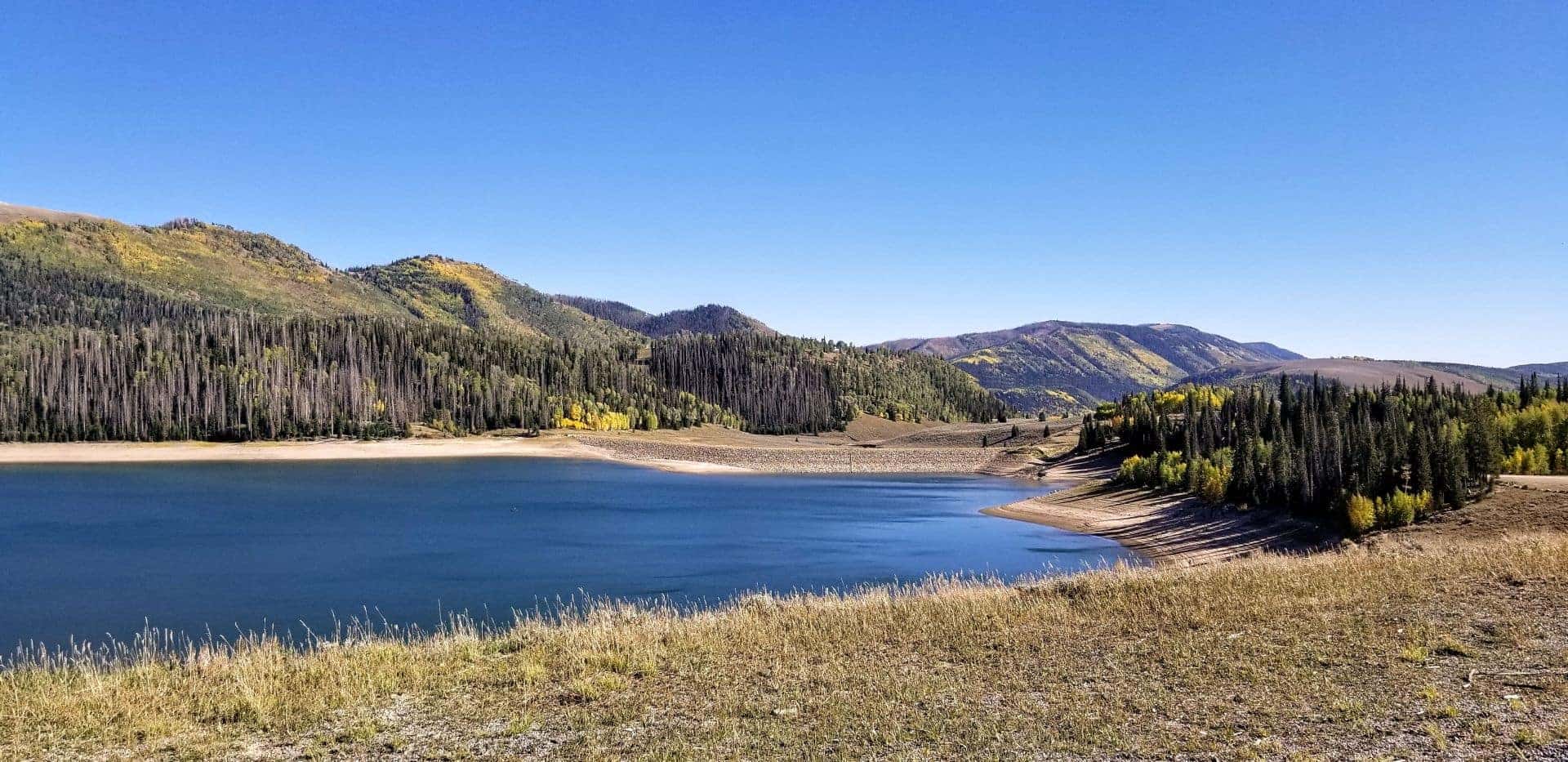 The sky was fluorescence itself, bright-blue enough to cast purple shadows onto nature's rolling mural, a monument to pure quantum existence. A bag of diapers was shoved into my firepit at Cleveland Campground; I switched campsites. 
When I woke up in my tent, it was September. It was September when I went to sleep to I just forgot to mention it. I say that to say that from strapping my campsite to the bike that morning in Utah to roasting through the Rockies that afternoon, life was in watercolor.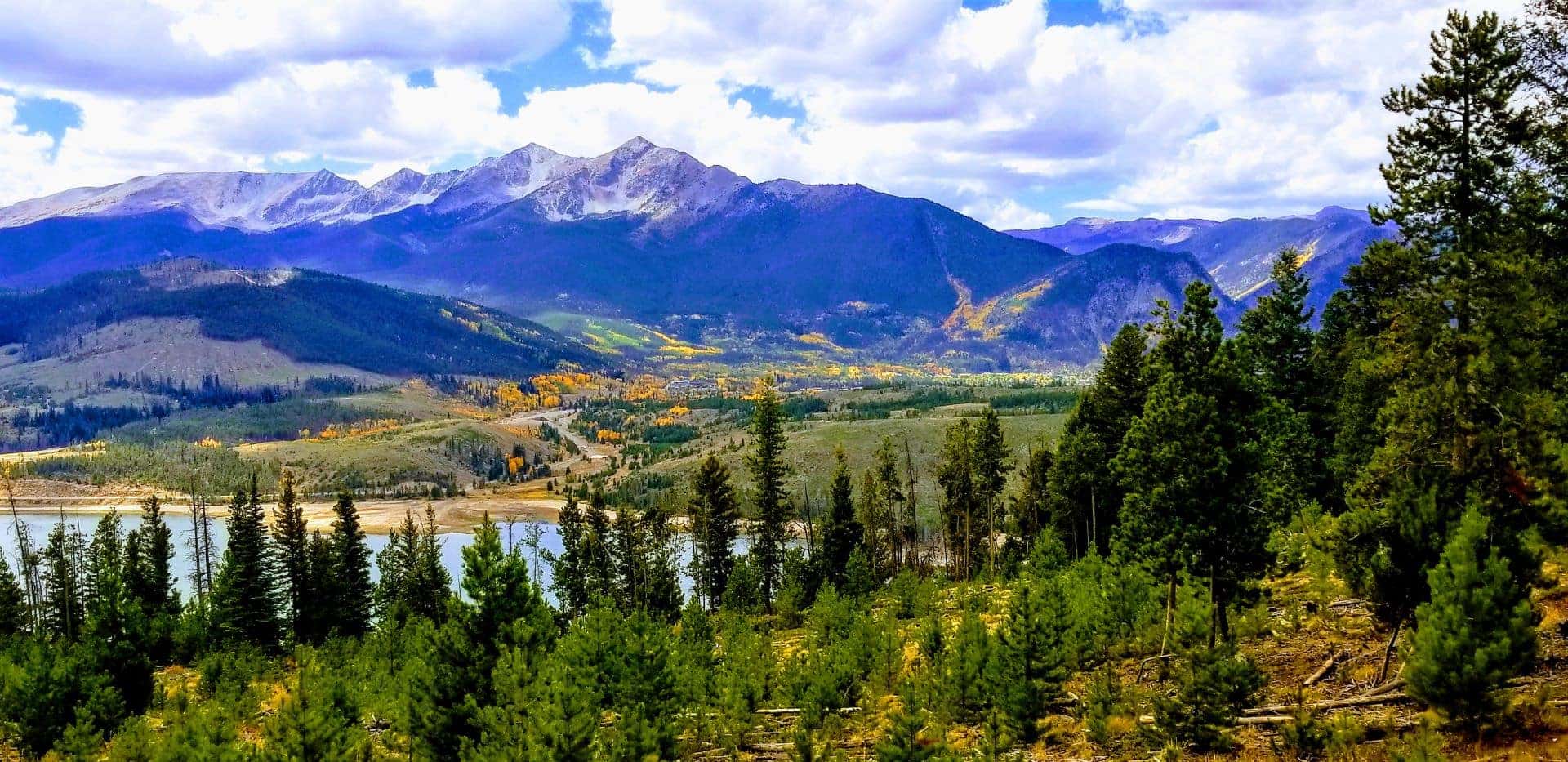 Blue, purple, yellow, and green with white swirls against the sky to depict clouds and mountain peaks that all looked too real to be real. The lakes were the color of clarity, purifying my thoughts with whatever glance I could manage between throttling and weaving and smoking up the scenery—a nature-fiend on wheels. 
The minivan in front of me had a baby, so I waved real nice as I passed her and screeched into the next curve—Onward to Denver, where the nature-fiends never wave back.