RideNow Adds Newest Dealership In Jacksonville, FL
At the start of July 2021, RideNow Powersports officially announced the acquisition of our 47th dealership location, Beach Blvd Motorsports, located in Jacksonville Florida. 
Beach Blvd Motorsports was acquired by its previous owner, Andy Kent. A powersports enthusiast by nature along with his team were able to cultivate an incredibly positive atmosphere at Beach Blvd Motorsports. The staff is friendly and they strive to exceed the customer's expectations with exemplary customer service. In a prime riding location with a very active staff, the dealership was able to be very involved in the community. Hosting several events with watercraft rides, motorcycle rides, and 'Super Saturdays'. 
Kent said, "Anyone that knows me, knows that the powersports industries have been an especially important part of my family. It was not an easy decision to sell, but I feel at this point I am ready to pursue other interests." George Chaconas of Performance Brokerage Services was able to connect RideNow with Andy Kent and our vision and management style was a logical fit for the Beach Blvd dealership and its employees. 
RideNow said of the acquisition, "Looking to continue to expand our presence in Florida, George introduced us to Beach Blvd Motorsports & Marine in Jacksonville, Florida. It was a perfect strategic fit for our other dealerships in the market. Having worked with George for almost 20 years, it was another great experience and successful acquisition. I look forward to working with George and his team in the near future."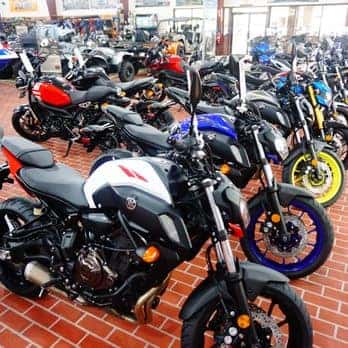 The location of the dealership will stay the same at 10315 Beach Blvd. in Jacksonville, Florida, but will begin going by the name RideNow Powersports Beach Blvd.
The store carries multiple new motorcycles and ATVs from some of the top brands including KTM, Suzuki, Yamaha, Zero Motorcycles, Benelli, and Star Motorcycles. They also carry a number of watercraft brands such as Ranger Boats, TideWater Boats, and Yamaha Marine. The pre-owned selection is even bigger carrying Honda, Kawasaki, Seadoo, Harley Davidson, Ducati, Triumph, Polaris, Arctic Cat, Can-am, and much more… The dealership has a full-service department that is certified to work on both land and marine vehicles and the parts department is fully stocked with anything you could ever need.
We are excited to add RideNow Beach Blvd to our diverse dealership network and look forward to better service the Jacksonville Florida powersport enthusiast community.
Want to join our expanding team? Check out our career pages HERE.