Run For The Wall
Memorial Day is an American holiday that honors the men and women who have died while serving in the U.S. military. As we enter the Memorial Day weekend and the week ahead I wanted to share a book called Run For The Wall: Remembering Vietnam on a Motorcycle Pilgrimage.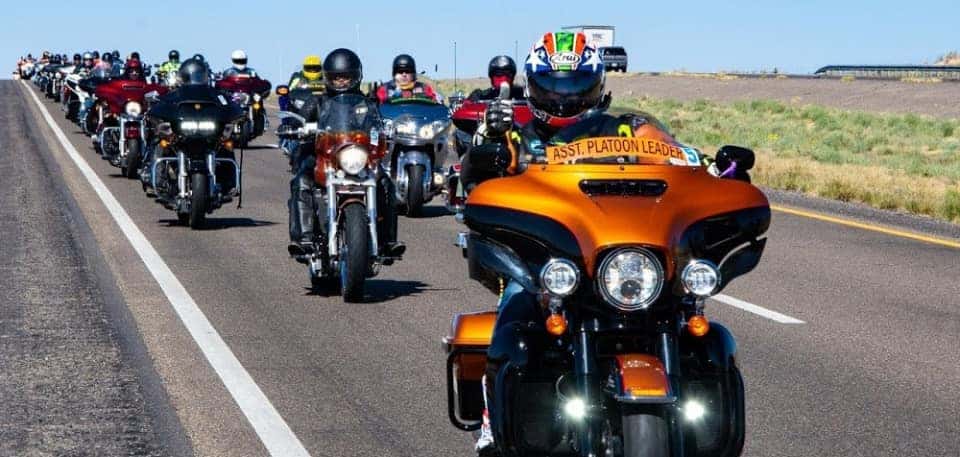 Earlier this month I met one of the authors, Ray Michalowski at a motorcycle rider lunch with the Northern Arizona Riders group, which I was invited on by a good friend and another Vietnam veteran, Allen. I was lucky to sit at a table with Ray, we talked bikes, military, sociological perspectives, and books. About a week later his book arrived and I dove right in.
The preface great captures the spirit and soul of the book: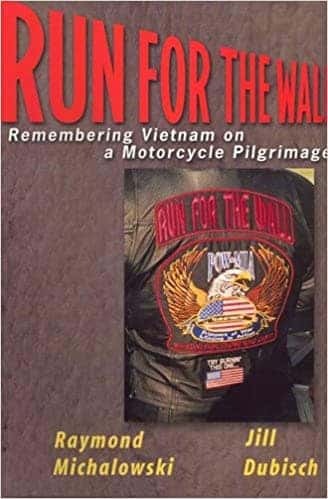 This is not a book about the Vietnam War. Nor is it a book about veterans or bikers. Rather, it is a book about the ways in which the war, veterans, and motorcycles combine with key elements of American culture-particularly cherished beliefs about freedom, individuality, and community – to produce a remarkable ritual, the healing pilgrimage called the Run for the Wall. It is also a book about our own participation in this pilgrimage, as a sociologist and an anthropologist, and as two individuals, male and female, who came of age in the time when the Vietnam War and the events surrounding it were tearing apart the society in which we were trying to make our way toward adulthood. It is about other individuals as well, particularly the veterans and those who love them who continue to struggle with the memory of the combat years, those who still wait to know the fate of their loved ones, and all those Americans who did not fight in the war but still search for some meaning in all the loss it caused, both at home and in Vietnam. And finally, it is about the journey that is both a physical passage through the nation and a spiritual and emotional journey toward healing and understanding.
Written with the academic audience in mind, published by Rutgers University Press, it is a beautiful blend of anthropological and sociological perspectives and the soul of healing and riding. As a daughter of a career Air Force veteran, sister to an Army veteran, and friend to many veterans throughout the years, the pull of this book from a historical and sociological perspective really pulled to me. But also as someone who holds multi degrees and believer in education whether higher or self-education, part of our experience on this earth is the continual learning and seeing new perspectives and stretching the use of our minds. This book will do that.
"An undertaking such as this book is always a risky one. We have not written about research subjects, about people we have overserved from a distance. This book is about friends with who we have shared camaraderie, risk, and most importantly, powerful emotional experiences. Yet, it is written as a straightforward story about a motorcycle journey we shared with our friends. It is written as a social analysis of the Run for the Wall and those who participate in it."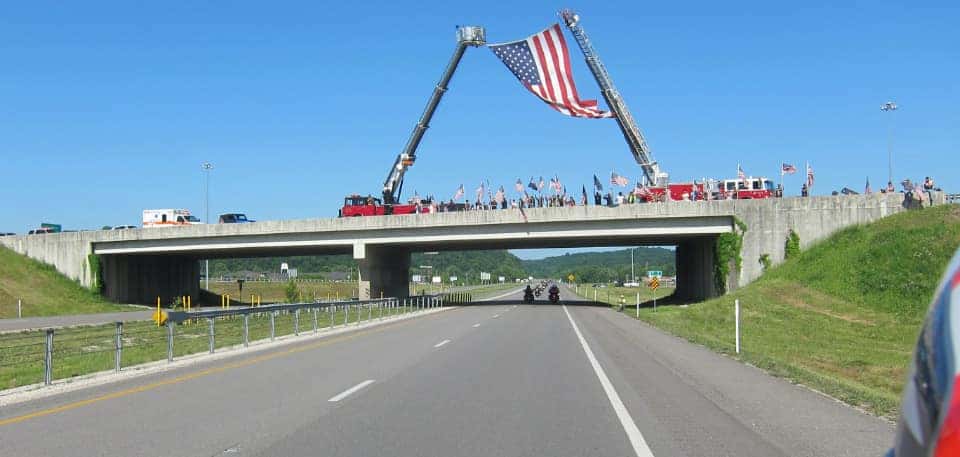 Run For The Wall is the largest and longest organized cross-country motorcycle run of its kind in the world. They travel from California to Washington, DC and from Washington DC to Marseilles, Illinois every May with over 1800 participants annually. "Mission Statement: To promote healing among ALL veterans and their families and friends, to call for an accounting of all Prisoners of War and those Missing in Action (POW/MIA), to honor the memory of those Killed in Action (KIA) from all wars, and to support our military personnel all over the world."
For more on the Run For the Ride annual event: https://rftw.us/. Want to read more, get your copy here: Run For The Wall: Remembering Vietnam on a Motorcycle Pilgrimage. I hope this book creates pause for you as your read through the pages and deepens your perspective through the pilgrimage. Enjoy the ride, and enjoy the ride, see you out there on the road.
Written by Danell Lynn, www.danelllynn.com Guinness World Record Motorcyclist Photo Copyrights: www.rftw.com, and Book Cover Copyrights Raymond Michalowski and Jill Dubisch.