Take On Death Valley By Motorcycle
It sounds like a crazy lead-in to say, ride the "hottest, driest, and lowest National Park," but I am completely serious. The changing landscape and the thrill of the ride are great reasons to enjoy the park.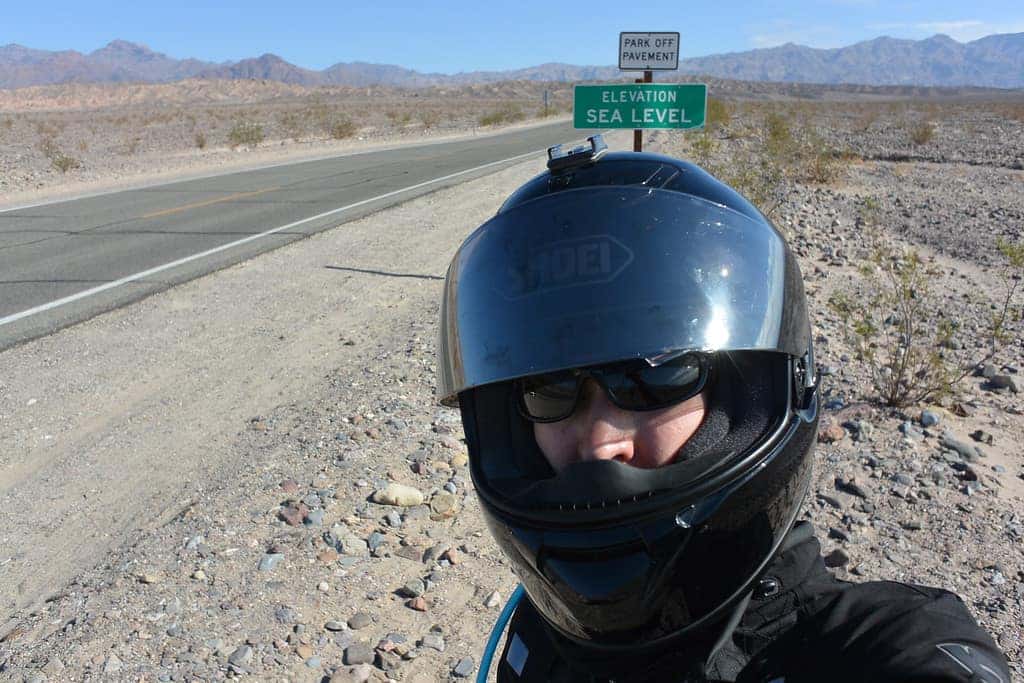 Death Valley National Park is a below-sea-level basin and not where you want to venture during the peak of summer on a motorcycle. It can truly become quite dangerous if you try to ride in the summer, and you may want to plan around the record summer heat so you can experience the beauty of the open roads and miles of salt flats. I rode the park in October and even on this day it still held quite a bit of heat, so be sure to research temps before you venture out.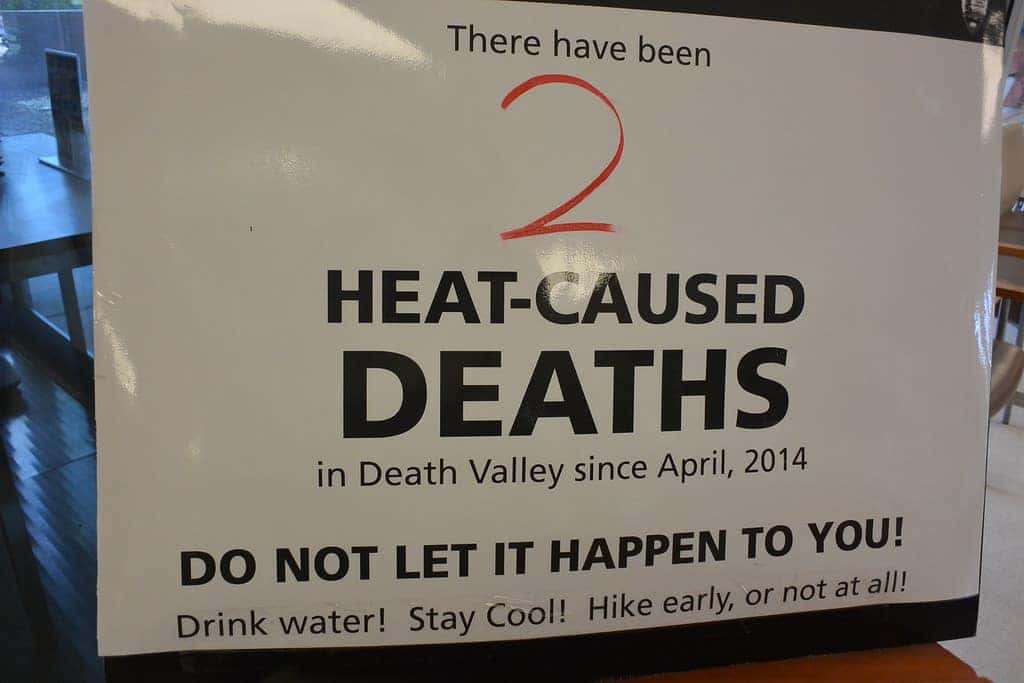 The National Park Service website welcomes you to Death Valley with alerts at the top of the homepage for dangerous heat warnings that are continually updated. "Steady drought and record summer heat make Death Valley a land of extremes. Yet, each extreme has a striking contrast. Towering peaks are frosted with winter snow. Rare rainstorms bring vast fields of wildflowers. Lush oases harbor tiny fish and refuge for wildlife and humans. Despite its morbid name, a great diversity of life survives in Death Valley." The beauty of traveling through the U.S. and visiting National Parks is the variety that you can visit. There are many parks in the west and so much variety to explore. My favorite way to travel these parks is by motorcycle as your field of vision is so wide for the vast landscapes.\.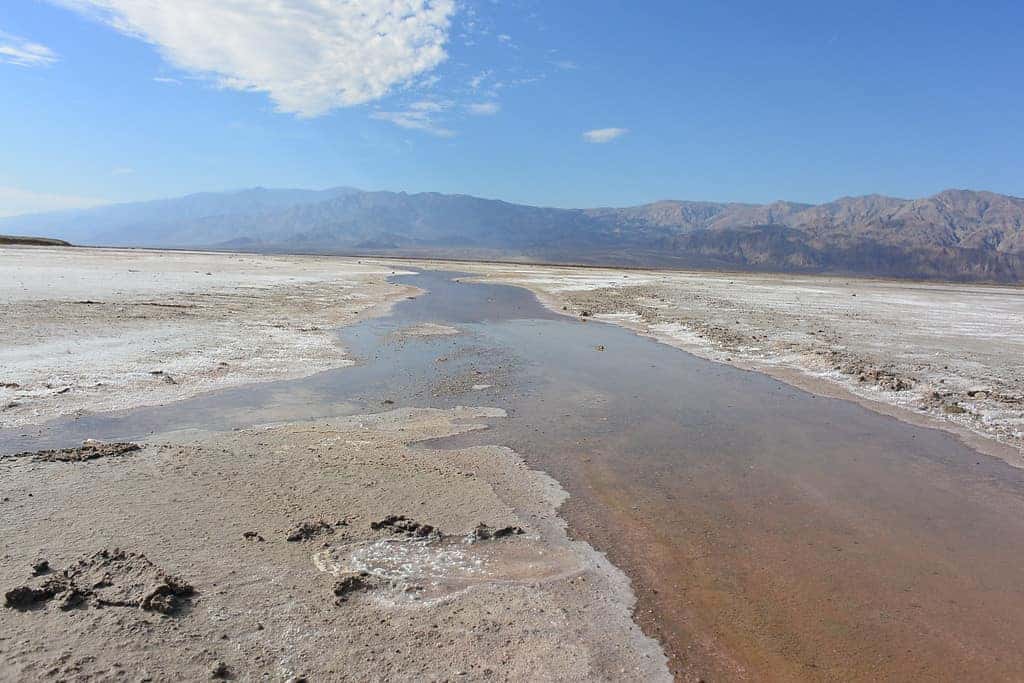 Death Valley is the largest U.S. National Park outside Alaska at 3,422,024 acres. Nearly 1,000 miles of paved and dirt roads provide access to locations both popular and remote. Even so, 93% of the park is protected as officially designated Wilderness. That wild country includes low valley floors crusted with barren salt flats, rugged mountains rising as much as 11,000 feet, deep and winding canyons, rolling sand dunes, and spring-fed oases.
When should you plan your visit? According to the NPS.gov website: SPRING is the most popular time to visit Death Valley. Warm and sunny days with the possibility of spring wildflowers is a big attraction. SUMMER starts early in Death Valley. By May the valley can be scorching hot. AUTUMN arrives in late October, with warm but pleasant temperatures and generally clear skies. WINTER has cool days, chilly nights, and rarely, rainstorms. With snow capping the high peaks and low angled winter light, this season is especially beautiful for exploring the valley.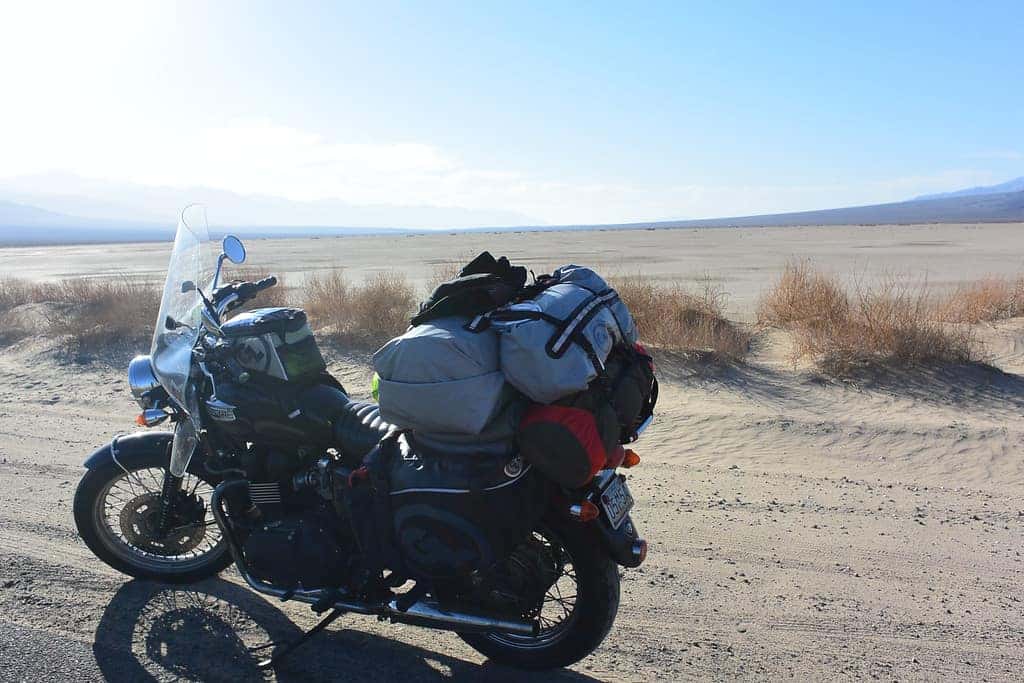 So no matter your plan to take on the adventure through the park, you can make it a multiple park week of travel or a weekend getaway, there is no right or wrong way to explore, just as long as you explore! There are multiple options for your stay from camping, glamping, and hotels. When I was there in October the campground, I stayed at was nice and quiet, and dark at night that gave amazing views of the open night sky filled with stars. I watched multiple falling stars, I extended and stayed two days as there were great little hikes nearby, and when on the road for a year, having two days is a nice stay.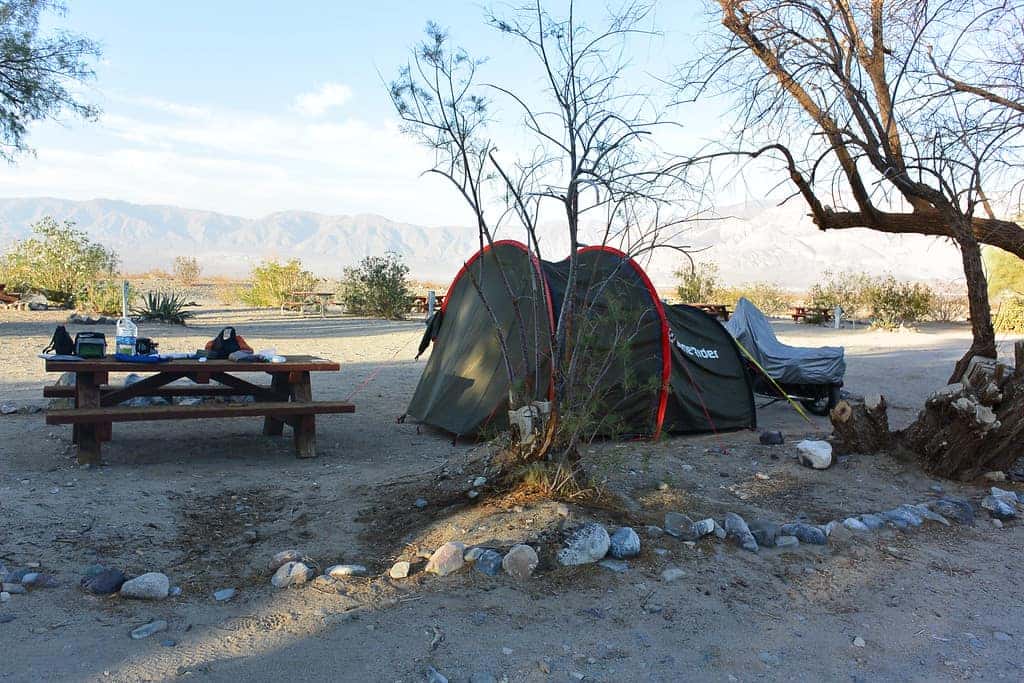 Ride safe, ride hydrated, and enjoy the vastness of Death Valley and the landscape that drastically changes as you climb and descend into the variety of elevations. Enjoy the ride, see you out there on the road.
Written by Danell Lynn, www.danelllynn.com Guinness World Record Motorcyclist. Photo Copyrights: Danell Lynn