The 2021 Sand Sports Super Show
RideNow At The Sand Sports Super Show
This year RideNow was able to participate in the world's largest Sand Sports Expo, The Sand Sports Super Show in Costa Mesa, California. Our RideNow SoCal location was lucky enough to be onsite for all three days of the event with their own booth. 
The Sand Sports Super Show is basically any off-roader's dream. It has been the kick-off event for dune season for the last 20 years. The attendance for this event is massive, people registered to come from 33 different states and 9 different countries, there's no question that this show has a huge impact on the ATV, SxS, and Off-Road industry as a whole.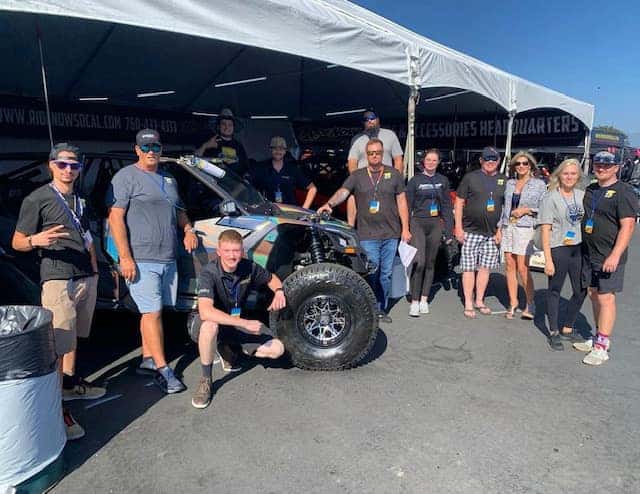 Sand Show Vendors 
Every year hundreds of exhibitors and vendors come together to show off and sell the latest and greatest UTVs, ATVs, Side x Sides, accessories, apparel, and more! Members of our parts department, as well as our product specialists, spent the three days connecting with thousands of enthusiasts who came in for the event. 
The show was filled to the brim with UTVs from all manufacturers, Polaris, Can-Am, Kawasaki, Honda, Yamaha, you name it. Guests looking to purchase a new ride had the opportunity to take a seat in the vehicles and get up close and personal to get the full SxS experience.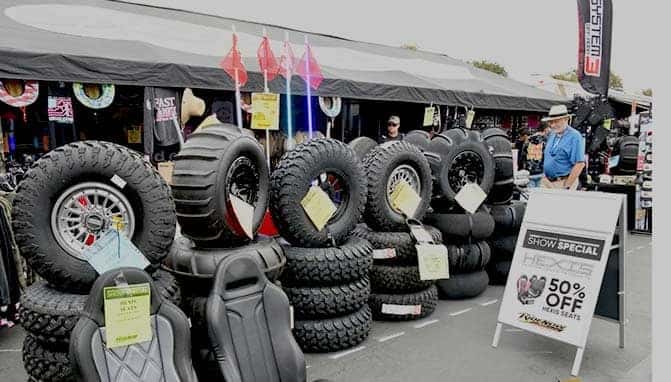 Custom Builds
Not only does the show have hundreds of stock models to browse through, but there are a number of custom-built UTVs and Racecars often accompanied by their drivers who are signing autographs and taking pictures. 
If attendees aren't interested in buying a brand new custom unit they can get some unbeatable deals on parts and accessories like tires, whips, light bars, wheels, cages, or anything else you can think of to customize and improve all aspects of your ride.
The Speed UTV 
A big show stopper was the unveiling of the highly anticipated Speed UTV pre-production units. Everyone flocked to the booth to hear Robby Gordon and Todd Romano answer questions from the crowd. Guests were able to take a close look at the UTVs and test out the audio systems, interior comfortability, and center display.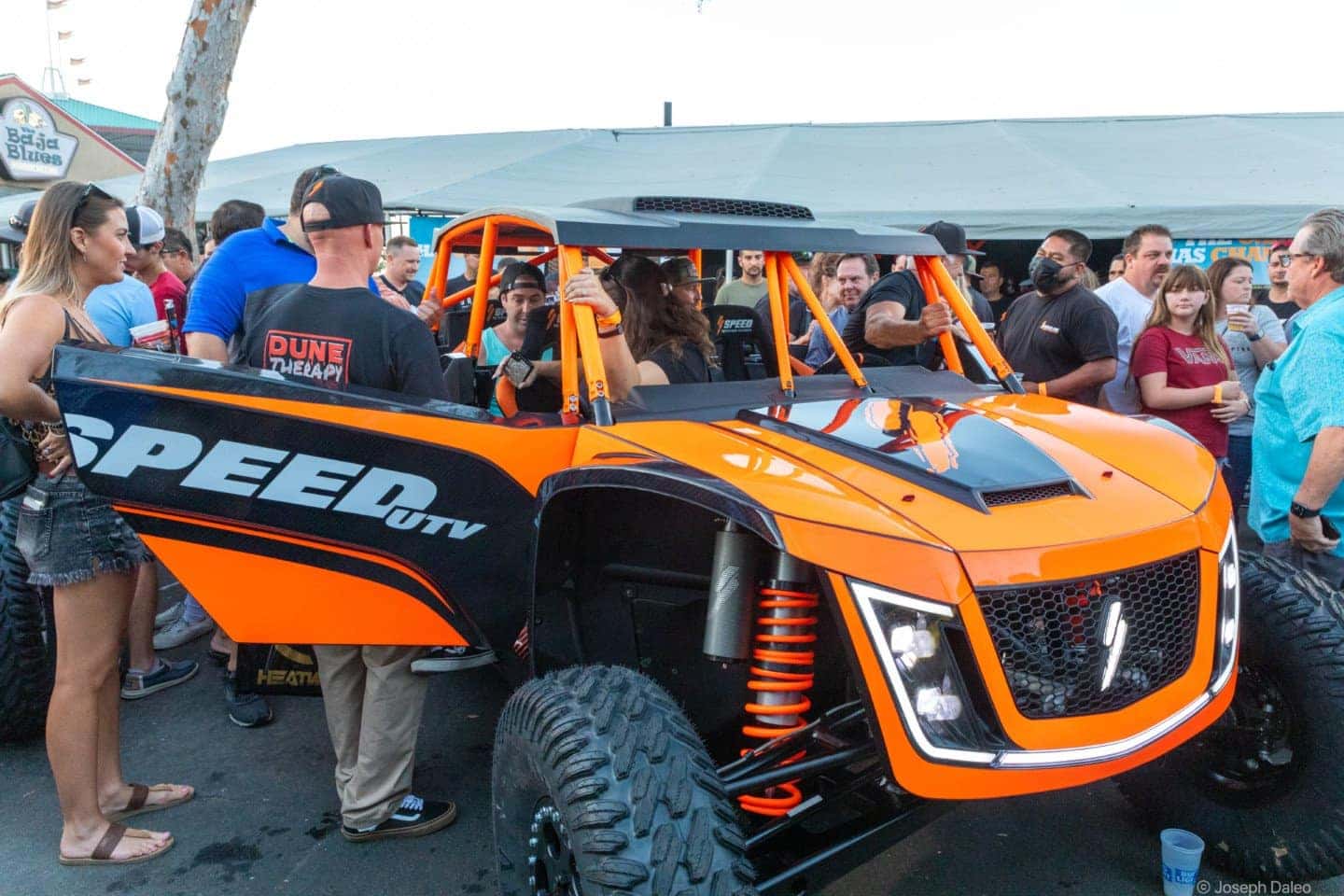 Troy Lee Designs General XP 1000
There was some major hype this year around Polaris's debut of the Troy Lee Designs General XP 1000. The collaboration fused Polaris's undeniable top-of-the-line performance and versatility, which is standard for the General lineup, with Troy Lee's "signature race-inspired aesthetic".
It doesn't matter if you're a beginner or a seasoned off-road enthusiast there's something for everyone to love in this vehicle. Available in both two and four-seat models, this limited edition SXS has the ability to tackle any terrain and hold all your gear with its multiple storage options, all while looking good doing it.
Troy Lee said of the vehicle, "I'm really stoked to be involved in this project, as the Polaris GENERAL speaks to my passion for innovation and performance. I love working on limited-edition projects, and Polaris has been a great creative partner. I can't wait to see how the public reacts to the design of this machine."
As a limited edition design there are only 700 available worldwide, so if you're interested in this sick ride make sure you Pre-Order yours at your local RideNow Powersports and get it in time for riding season.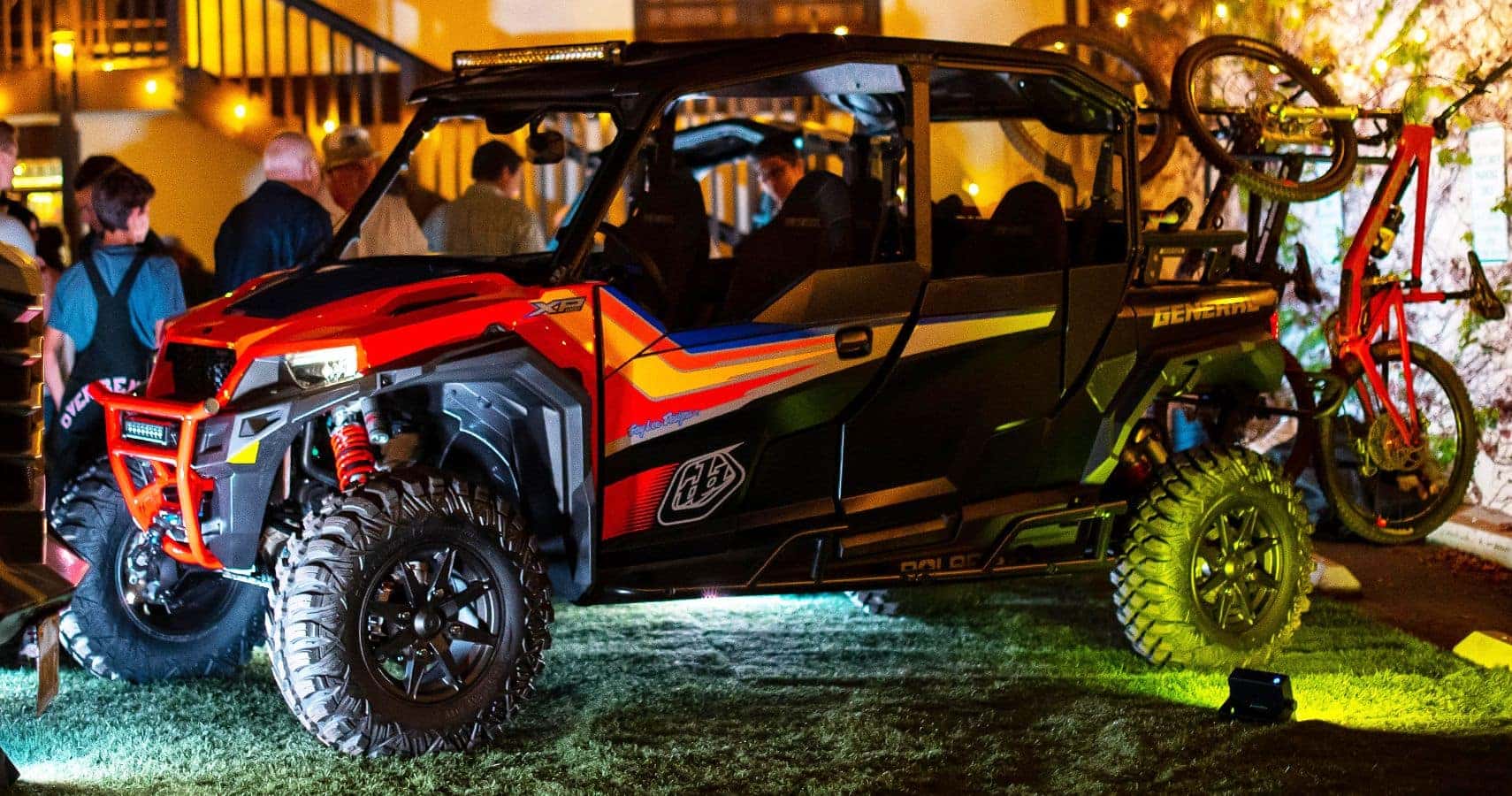 The Sand Sports Super Show 2022
If we learned anything from our time at the event it's that the off-road industry is still thriving. Everyone is getting excited and preparing for dune season and we're right along there with them. If you missed out on the expo this year, don't worry, we are happy to help you get your hands on the ride of your dreams or help you customize and upgrade your current ride. We hope to see you there next year!