The 2022 Distinguished Gentleman's Ride Is Upon Us!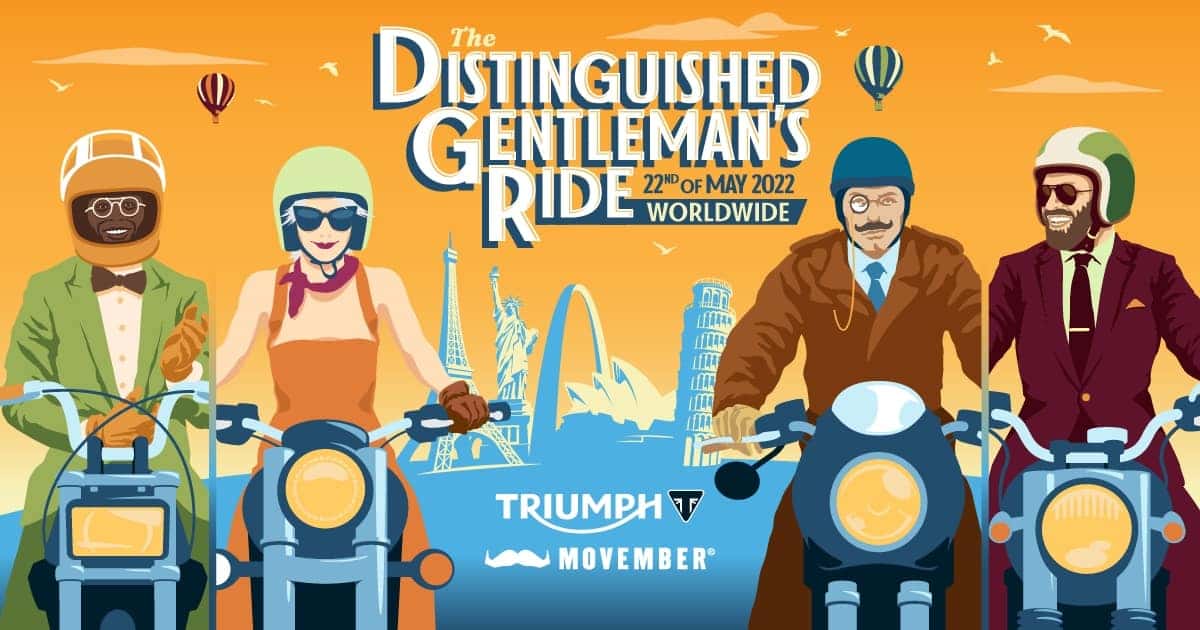 Calling all dapper ladies and gentlemen: Registration for the world's best-dressed motorcycle event of the year is fast approaching. We're speaking of course about the 2022 Distinguished Gentleman's Ride, and that means it's time to once again break out the tweed suits, bowties, and three-quarter helmets for a good cause.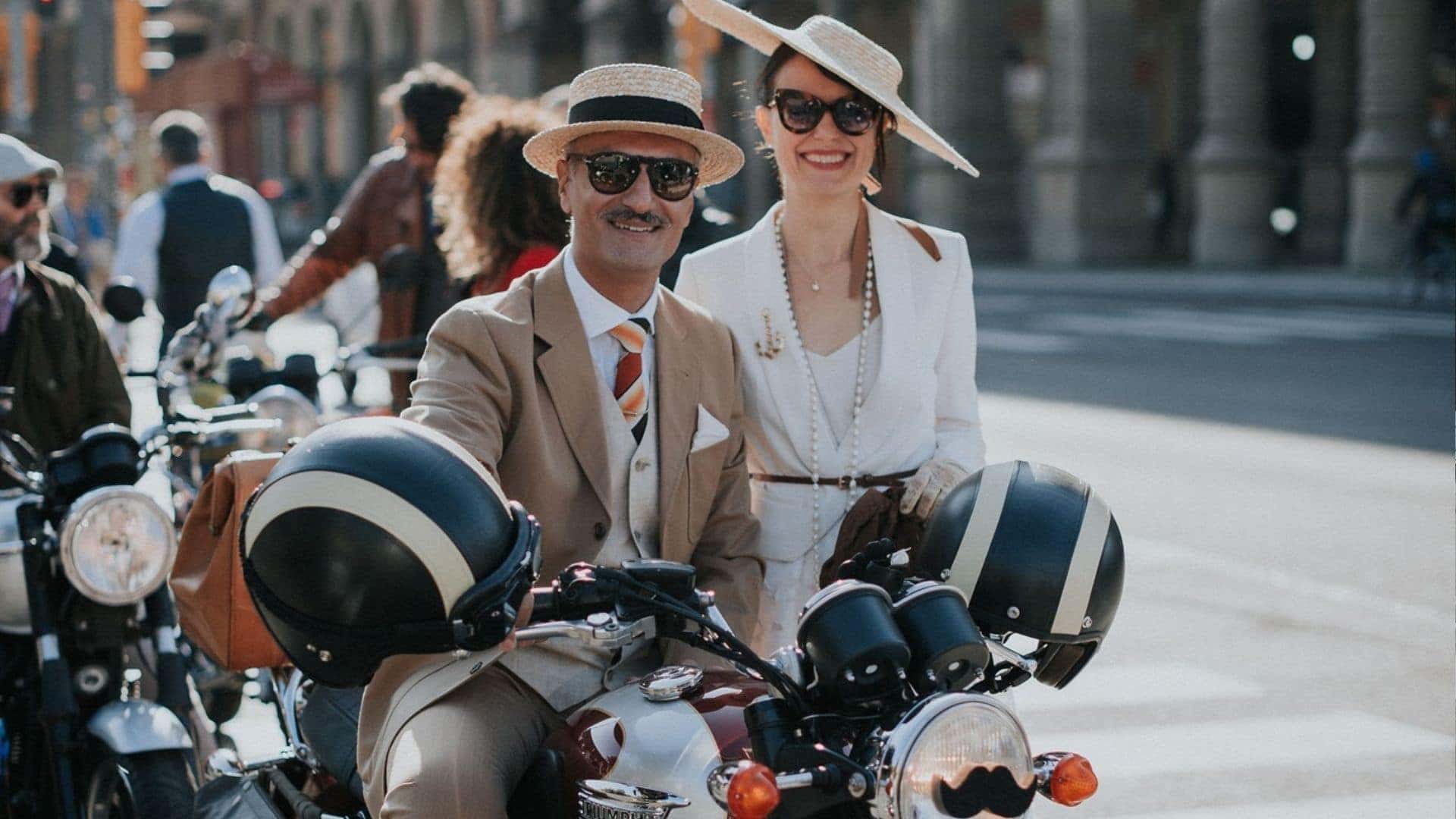 What Is The Distinguished Gentleman's Ride?
Put simply, the Distinguished Gentleman's Ride (or DGR, for short), is an annual motorcycle event that takes place in hundreds of cities all around the globe. Riders gather from all around dressed in their most dapper attire and go on a massive group ride to raise money for prostate cancer and men's mental health. 
The ride is sponsored globally by our good friends at Triumph, but each ride is organized locally in a city near you. Riders typically ride either vintage or classic bikes (let's be honest, they just look better with a suit and tie), but the event is open to literally any person riding any type of bike that wants to do their part in the fundraising. 
This year's DGR takes place on Sunday, May 22nd, and if you want to take part, you'll need to make sure to register in advance. Here's how it works: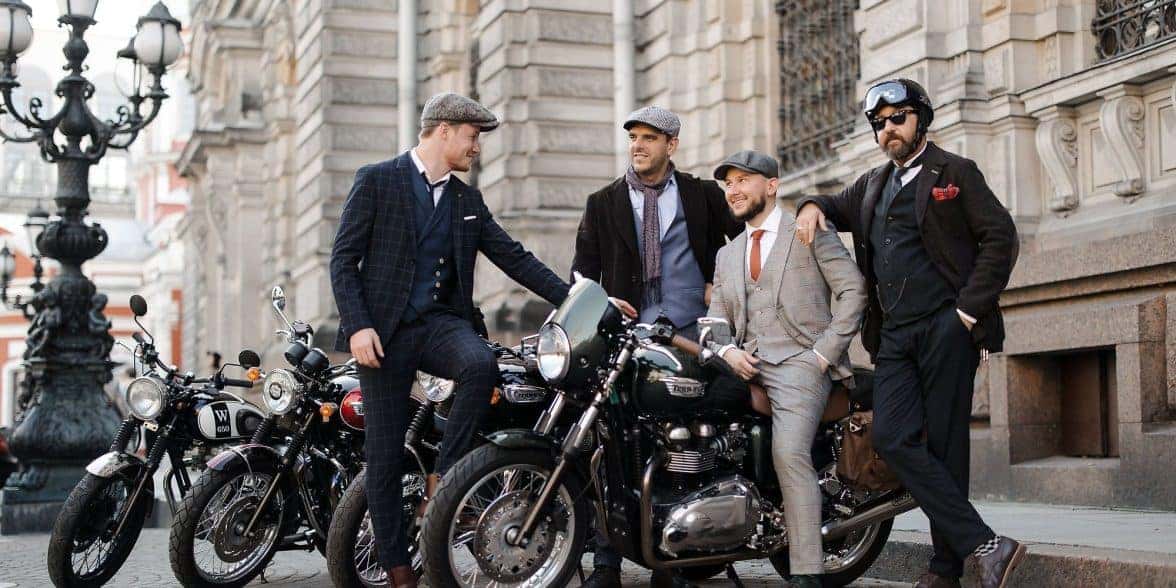 How To Register For The 2022 Distinguished Gentleman's Ride
Registration for the ride is now open, and can be accessed via the Distinguished Gentleman's Ride website. All you'll need to do is agree to the risk waiver (motorcycling is inherently dangerous, after all), fill out your personal info, then select your country, city, and meet-up location from the list. 
This is a fundraising event, mind you, so many cities and rides will require a minimum donation to participate. It's typically somewhere in the neighborhood of $20 or so, but you can always donate more if you choose. 
From here it's up to you whether you leave it at a simple one-time donation or get serious about your fundraising. Riders who raise $250 or more are automatically entered into a drawing for prizes including a brand new Triumph motorcycle, a custom Gibson guitar, and a 2022 DGR special edition Hedonist helmet. The top three fundraisers in the world will also be handsomely rewarded with custom prize packs including new motorcycles, helmets, and riding gear.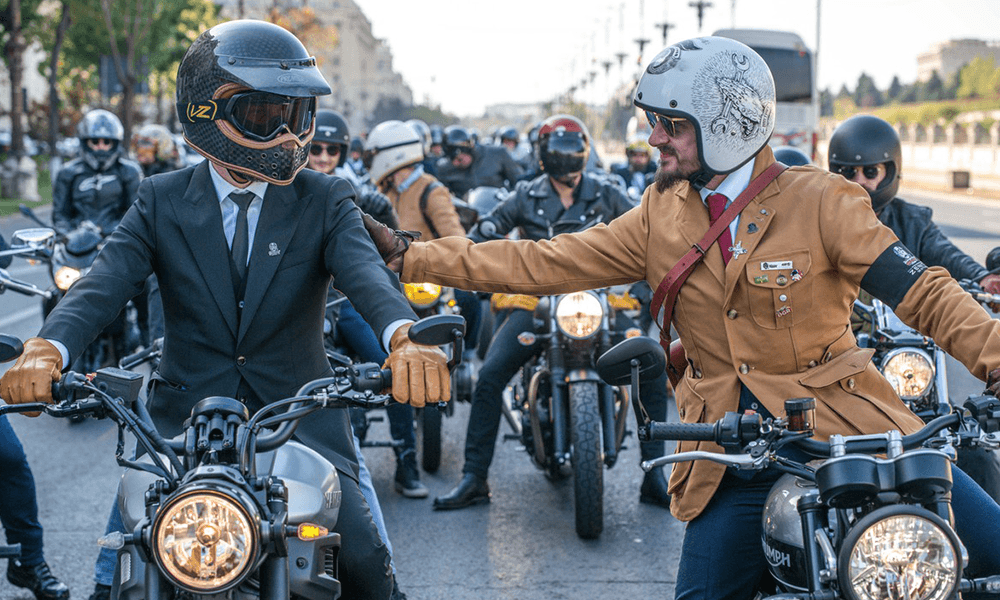 The History Of The Distinguished Gentleman's Ride
2022 marks the tenth annual running of the DGR, and the event has come a long way over the last decade. What started out in 2012 as roughly 3,000 riders across 64 cities has exploded into a cultural phenomenon seeing as many as 116,000 participants riding in over 2,500 cities in a single year. Since its inception, the DGR has officially raised over $31.6 million for men's health, with some 340,000 riders all chipping in to do their part. 
Interestingly enough, the DGR success story actually started in Sydney Australia with a gentleman by the name of Mark Hawwa. Hawwa says the idea came to him after seeing a promotional photo for the popular AMC series Mad Men, in which the lead character Don Draper (Jon Hamm) was seated on a vintage Matchless motorcycle wearing a pinstripe suit and tie. We're sure Mr. Draper would be pleased to know a single advertisement could make such a huge impact.