The Broken Clutch Cable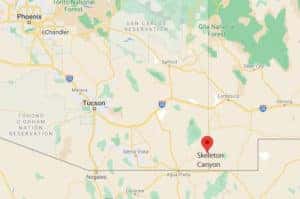 A few weeks ago I did a post on my pre-ride equipment audit. I thought we were well equipped for anything we could face on our 4 day, 600-mile camp-off-the-bike adventure through Southern Arizona. We had the tools and supplies to deal with mechanicals and basic first aid, or so we thought.
We had to stop a few times to make some on trail fixes to our homemade fairings. No flats or lose bolts, but we were not prepared for what happened in the most remote place of our trip. As we were riding along in very southeast Arizona, near Skeleton Canyon, I pulled in my clutch and felt a pop and saw the barrel end of the cable fall out of the lever. I was still moving so I kept riding, knowing that if I stopped, it would be more difficult to get going again.
As expletives flew out of my mouth and I explained over the intercoms that my clutch cable had just failed, Travis had an idea: Hose clamps. He remembered an old article from one of the dirt bike magazines from years ago about using hose clamps to strap the cable to the outside of the lever.
As we worked our way out of Skeleton Canyon and trying not to stall or stop, we, fortunately, came to a gate and a local rancher came to see what had spooked his horses. Dean was his name, and we had a great conversation with him about our route, dangers we might run into, and my broken clutch. We asked if he had some spare hose clamps.  He ran back to his house and grabbed some clamps of various sizes.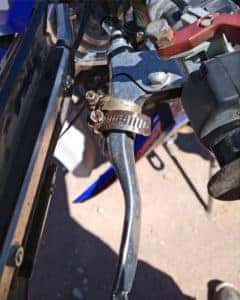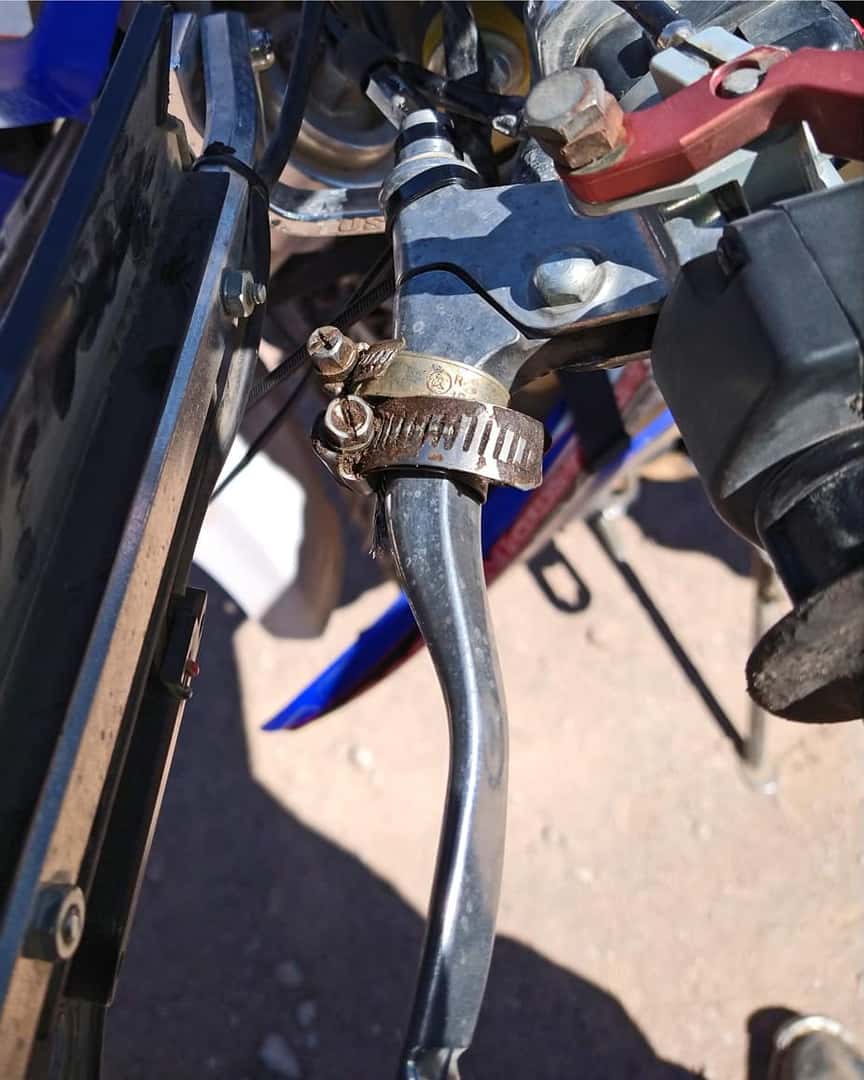 Before we could use the hose clamps, we had to figure out how to shorten the cable housing to give us enough cable to pull out over the lever.  After some massaging of the cable housing and clutch adjusters, we had enough extra cable. With two clamps, Travis got the cable to stay.
Though a crude fix, this lasted for two days and over 250 miles. Now I will add hose clamps to my tool kit. So take this story and store it in the back of your mind, you never know when a crazy fix like this will be needed.
Follow our adventures on Facebook and Instagram @GoneFishingDualSportAdventures