The Cadillac of Harley Engines: The New 2020 Harley Davidson 131 Engine
Harley-Davidson recently launched their Screamin' Eagle Milwaukee-Eight 131 Crate Engine, the "biggest, most powerful street-compliant engine" ever, according to a press release from the motorcycle manufacturer.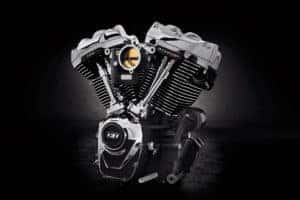 This high-performance, high-power, and high-revving cam bearing 131-cubic-inch (2151cc) V-Twin engine has immense 4.31-inch pistons with ported heads sustained by high-flow fuel injectors.
The massive valves are 1mm larger than before while the behemoth throttle body measures a whopping 64mm.
Harley explains that the engine is built to run at high rpms and torque levels, and can pump out 124 ponies and 135 lb-ft of torque at the rear wheel.
With a price-tag of $6,195 for oil cooled engines and $6,395 for the Twin Cooled version, the Milwaukee-Eight 131 Crate Engine can fit Harley-Davidson Touring motorcycles that were made from 2017 on, as well as 2018-late Softail bikes.
While this new innovative engine will appeal to non-Harley riders, some old-school Harley heads may not like the new look. However, as Harley-Davidson tries to broaden its scope of customers, diehard fans will still stand behind this brand for decades to come.